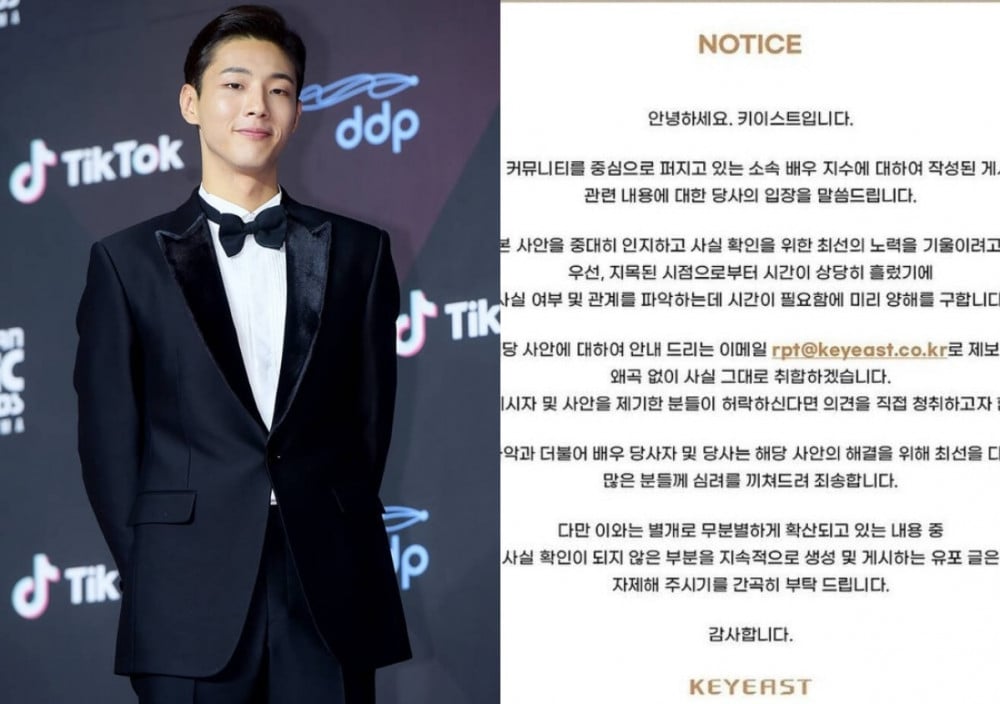 As the controversy surrounding actor Ji Soo heightens, Keyeast Entertainment released an official statement about the issue.
Keyeast Entertainment stated:

"Hello, this is Keyeast Entertainment.


We want to make a statement about our position on the recent allegations regarding our actor Ji Soo that is spreading on various online communities.


Currently, we are putting forth the effort to confirm the facts about this issue. We ask for your understanding as we need time to investigate the allegations.
First of all, we would like to collect related information, which can be sent to rpt@keyeast.co.kr, and we promise to consolidate all relayed information without any distortion. We are also looking to speak with the writers of the posts if they agree.


We will do our best to conduct a detailed investigation in various ways to verify the facts and resolve the issue. We apologize for causing many of you concern.
Aside from this, however, we ask you to refrain from spreading rumors that are not confirmed to be true.


Thank you."