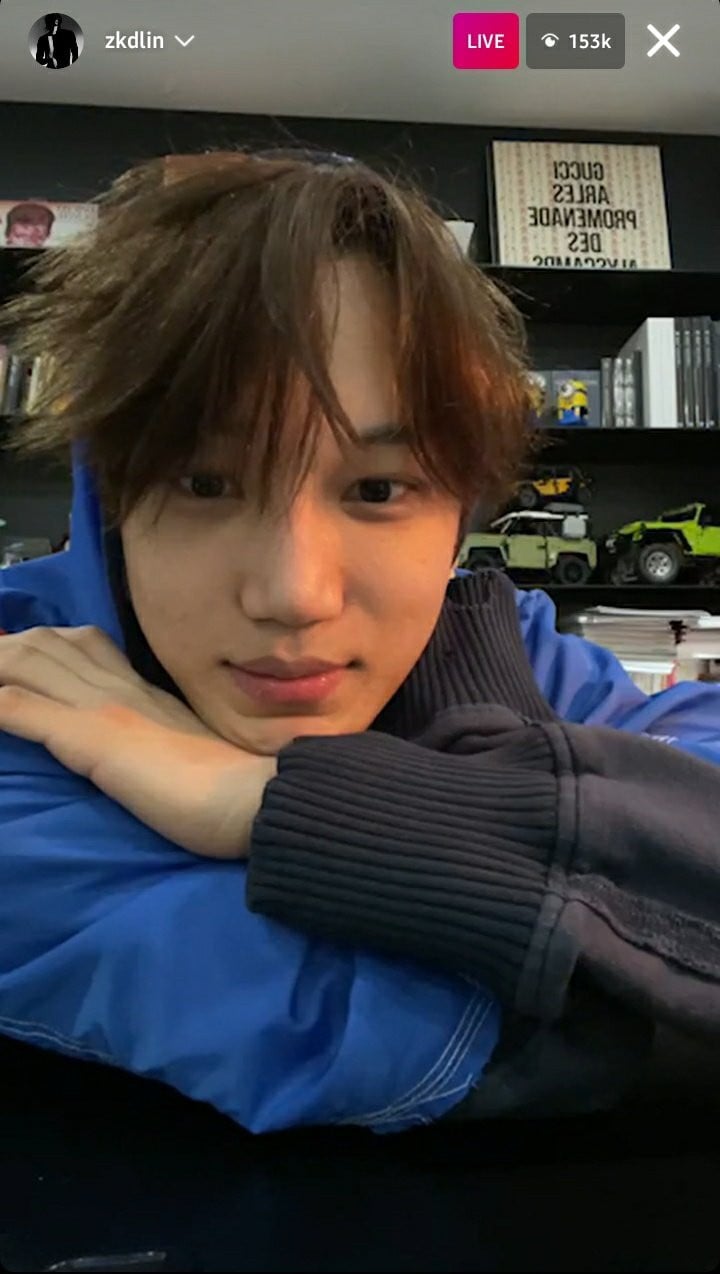 EXO'S Kai went on an Instagram live on March 16th, in which he cutely talked with his fans and told them about his day while he showed objects from his study room to his fans.
Here is a short review of what he did during his live stream:
After Kai's live stream, fans tweeted about how lovely and adorable he is by trending his real name "Jongin."
It eventually reached #1 on Worldwide trends.
Fans also spotted well-known Bollywood actor Tiger Shroff commenting on Kai's life and he said Kai is amazing. Tiger Shroff had shown his support for Kai's first Mini album on his Instagram page which has more than 28.4 million followers.
After this live Kai also updated his page with Gucci TikTok challenge #KAIGucciChallenge which If 10,000 TikTok videos are posted using #KAIGucciChallenge, Gucci will support childcare and education costs for children suffering from COVID-19 through the Green Umbrella Children's Foundation.