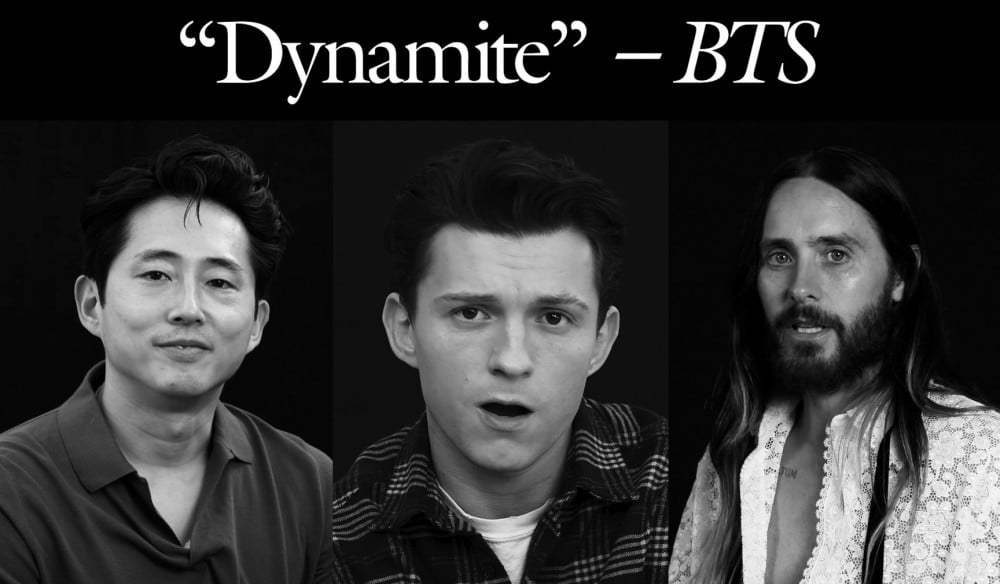 On March 12th, 'W' Magazine released a video of Hollywood celebrities giving their renditions of the record-breaking BTS track "Dynamite."

The worldwide popular K-Pop act BTS has been continuing to set new records and forming milestones in K-Pop history as they sweep up award after award. The group broke seven Guinness World Records with their song "Dynamite" as it became the most-viewed YouTube video in 24 hours. The music video alone gained 7,778,950 streams in just one day.
BTS also became the first K-Pop act to reach number 1 on Billboard's HOT 100 as well as being nominated for the Grammy. To celebrate the impact BTS and their fandom, ARMY, has made, 'W' magazine rounded up Hollywood celebrities including Tom Holland, Rachel Brosnahan, Steven Yeun, Riz Ahmed, Lakeith Stanfield, Jacob Elordi, George Clooney, Jared Leto, Andra Day, and more to read aloud the lyrics to "Dynamite."