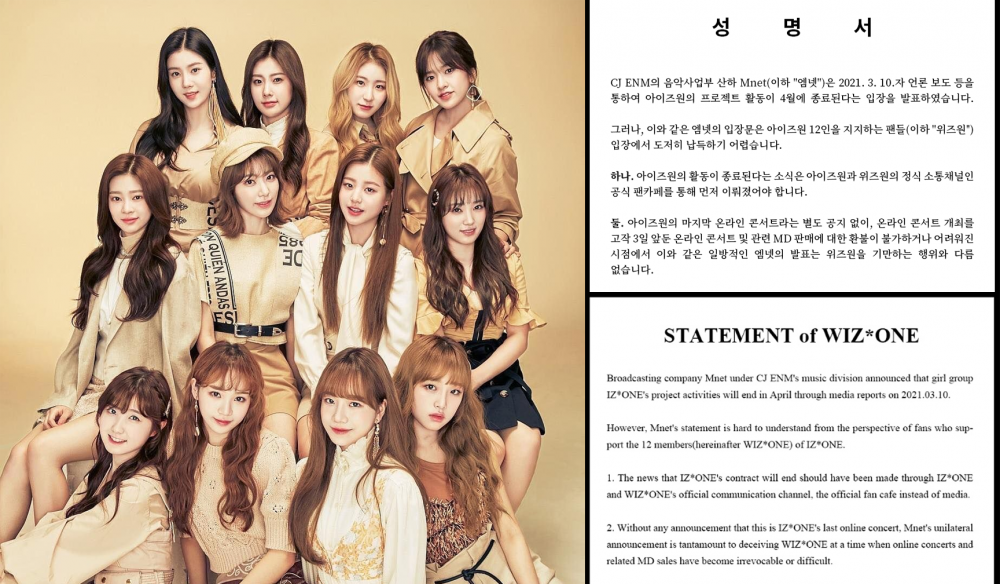 The month of April is coming close, meaning the Mnet project girl group IZ*ONE will officially disband as their contract will expire.
There already have been multiple confirmations that the girl group members decided not to renew their contracts and will return to their respective agencies.
Still, there have been talks that some members are discussing and considering forming a unit group after the coming month. As the girl group received much love, many fans are against disbandment.
On March 11th, some fans banded together to write a statement threatening to boycott the member's agencies if IZ*ONE disbands. These fans have been fervently insisting that the popular girl group extend their contract so that they can promote for a longer time.
These fans also released these statements on social media, gathering more netizens to go against the disbanding of IZ*ONE.