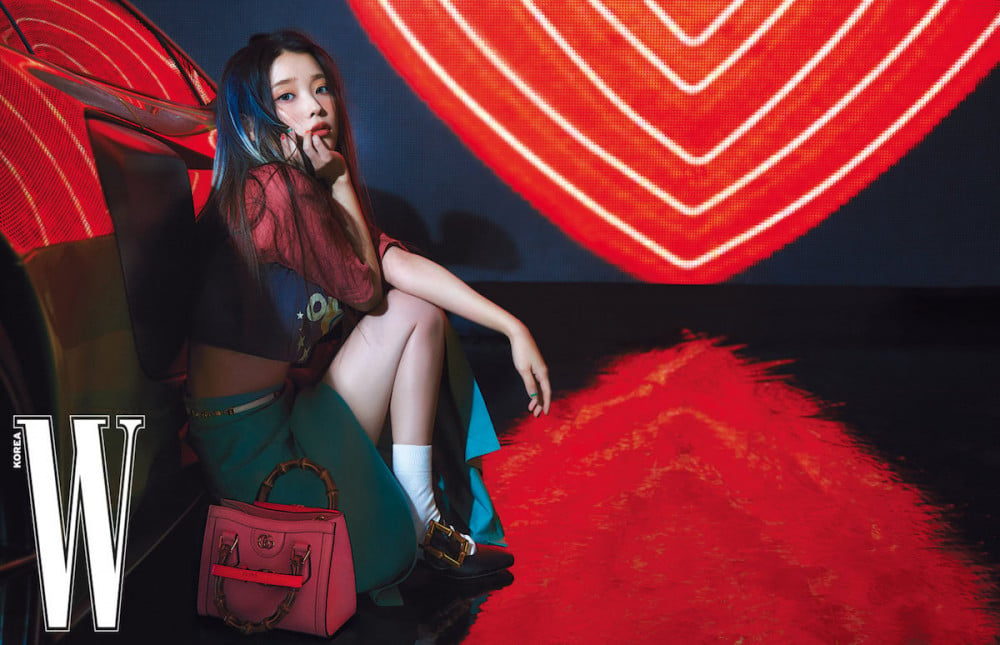 The spunky April cover model of 'W Korea' magazine, IU is here!
For this particular pictorial, IU turned into an edgy 'Gucci' muse, working with a experimental styles ranging from luxurious, to colorful and youthful, etc.
During her interview, IU opened up about her upcoming 5th full album, 'Lilac'. First, IU discussed her decision to go "big" with this album.
"This album is the big album that I've talked about in the past. There are a lot of different aspects, each with different meanings, there is a wide variety of musical genres, and generally it is very luxurious. This album does not contain any of my self-composed tracks. Seeing things through the eyes of a producer, I felt that there's not really a necessity to include my own songs. Many of my past albums contained songs where I portrayed myself in simple terms. But that concept does not fit with this album, so I just made the bold decision to not include any of my own work."
Why is the title of the album 'Lilac'? IU answered,
"The theme of this album is 'greeting'. It is a greeting dedicated to my twenties, and a greeting of gratitude to all those who witnessed my twenties with me thus far. They say that the message of a lilac is 'the memories of youth'. It is a greeting to my twenties, saying that 'I'll be moving on', and simultaneously a greeting as I enter my thirties."
Are you looking forward to the release of IU's 'Lilac' on March 25?