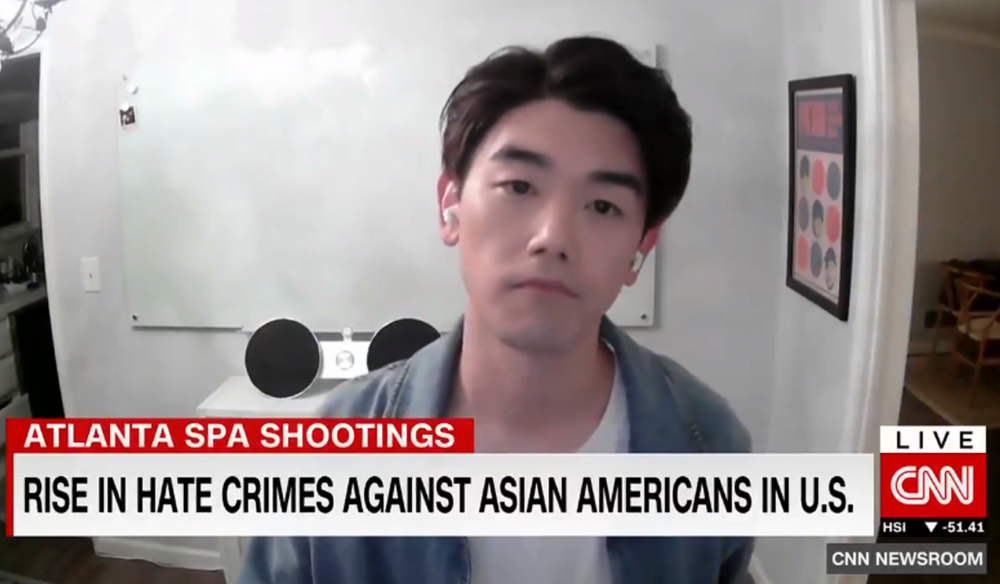 Eric Nam recently took the time to talk about his article in Time Magazine and discuss the growing issue of racism and hate crime against Asians in America with CNN.
Just last week, a tragic incident in which eight people - of six who are Asian women - lost their lives to a heinous hate crime that targeted three spa parlors in the Atlanta area. Even before this incident, there were many reports of Asians being attacked on the streets, being hurled racist comments at, and violently assaulted.
Eric Nam explained there have been warning signs, and the Asian Americans and Pacific Islanders (AAPI) have been raising their voice for aid but were left on deaf years. Especially over the span of last year, there have been countless violence against Asians in the States, which led to the community raising their voice against these hate crimes. Unfortunately, people now realize the severity of the hate crimes after such a tragic event that occurred recently.
He stated, "Over the past year, we have been the loudest we've ever been. We have been asking for allies to stand with us and to fight with us, and, unfortunately, all the warning signs, they kind of went unnoticed, they kind of landed on deaf ears." He expressed his sorrows and how disheartening it is that the conversation about racism against Asians had been brought to the forefront only after such a horrific incident.
Eric Nam has also explained how the Asian American community has been experiencing racism for many years that have not been discussed openly. He explained that many of the members, including himself, of the AAPI community across the nation, have witnessed and experienced a lot of the hate that is brought to the forefront of the conversation only recently. He pointed out, "I think it comes from a place of ignorance, from a lack of education, and a lack of discourse, but absolutely myself, as I alluded to in my op-ed piece, there are so many moments where I felt targeted or discriminated against or things that can be casually racist… 'Is this racist? I'm not sure it is, but I'm not quite sure how to identify it,' and we've never really had that kind of conversation."
Eric Nam continued to discuss the daily difficulties and the 'Casual racism' against Asians that has existed, which has caused Asian Americans to feel like "perpetual foreigners." He explained, but in sense of the perpetual foreigner, I think it can be as casual as like, 'Where are you from?' 'Where are you really from?' for me, it's always Atlanta, but it's as if I'm not from there...This is also a common question, 'Why is your English so good? Where did you learn English?' My first language is English, but in many ways, it makes me feel as if 'do I not belong here? and how do I identify?' This is something that so many of us in the community have dealt with in our entire life."