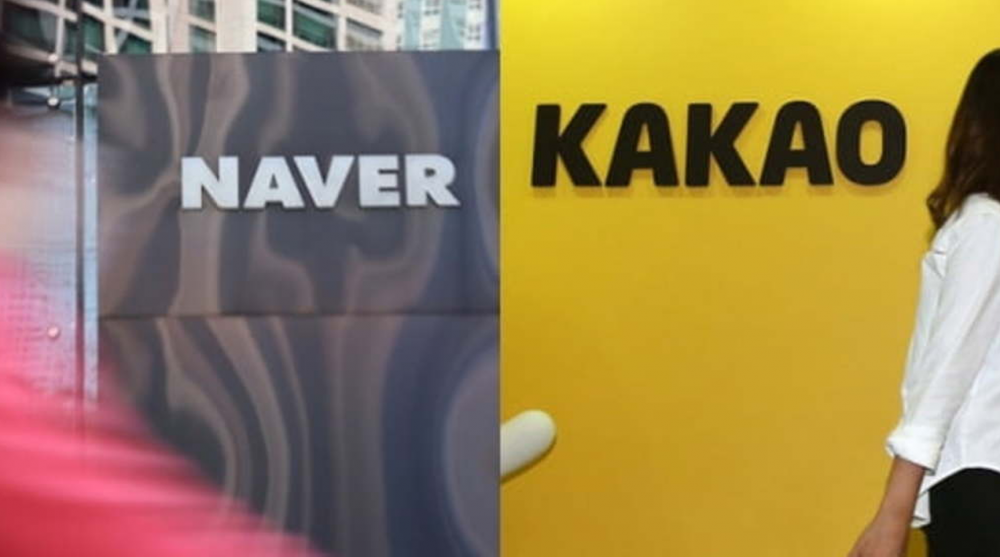 The competition between Naver and Kakao to become the largest IT company in Korea is intensifying.
Naver and Kakao, two of Korea's leading Internet companies, have begun to face each other again over the new IT platform market. The two companies, which dominate South Korea's domestic Internet search and mobile messenger market, respectively, are fiercely competing in webtoon distribution and private authentication. It is no exaggeration to say that the two companies are at a close race in almost all areas of digital business.

Naver and Kakao recently both announced that they are the number 1 global webtoon distribution company. The global webtoon market, which is worth 3 billion USD alone, is rapidly expanding to new markets worldwide.

The competition between the two companies began to rise in 2006 when co-founder Chairman Kim Beom Su left NHN Entertainment (which merged with Naver) and established Kakao (I.W.I. Lab at the time). At the dawn of the smartphone era, Naver and Kakao were in a heated competition for the mobile messenger market. Naver released Naver Talk and Naver LINE one after another, but lost the market to Kakao Talk in South Korea. However, Naver's LINE messenger has been very successful overseas and is called the "National Messenger" in Japan, Taiwan, and Thailand.

An IT industry official said, "The competition between the two companies is becoming unprecedented as the digital content industry is increasing due to the non-face-to-face culture and business community spreading widely during the COVID19 pandemic."

The two companies are working on expanding human resources, which is a key resource for IT companies. Both Naver and Kakao are planning to hire at least 1,000 to 2,000 new employees in 2021. Industry analysts are predicting that both companies will increase their workforce to the largest scale in history this year.