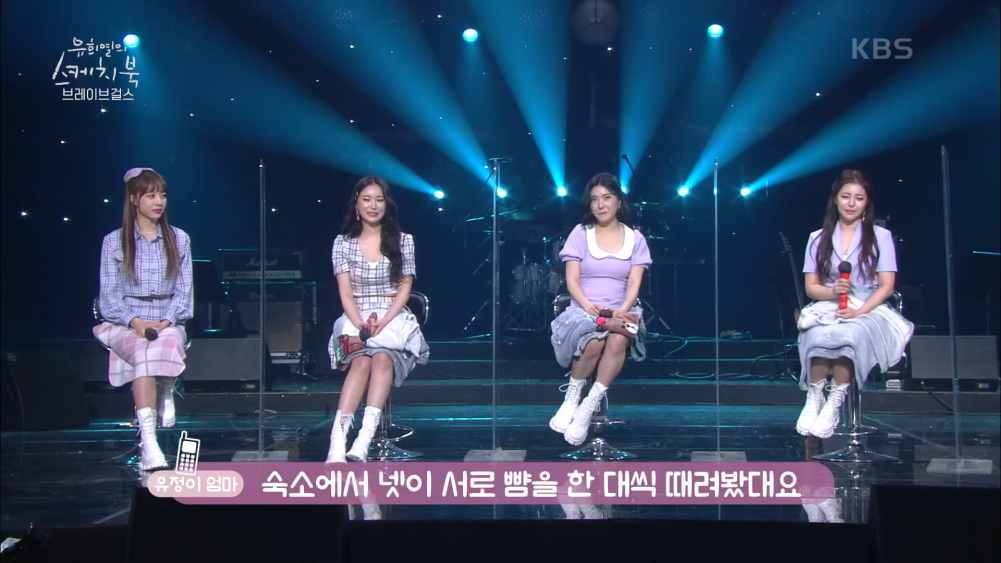 The Brave Girls are enjoying their busy schedules as they continue to rise in popularity after the YouTube video of their live performance of "Rollin" went viral.

On March 19, they appeared as guests on the KBS2 music show 'Yoo Hee Yeol's Sketchbook' and talked about the dream-like situation they are currently experiencing.
During the show on this day, MC Yoo Hee Yeol said, "I think your parents are the happiest about the belated popularity that you guys are experiencing." Then he made a surprise phone call to Yoo Jung's mother.
When Yoo Hee Yeol said, "Hello," Yoo Jung's mother picked up the phone.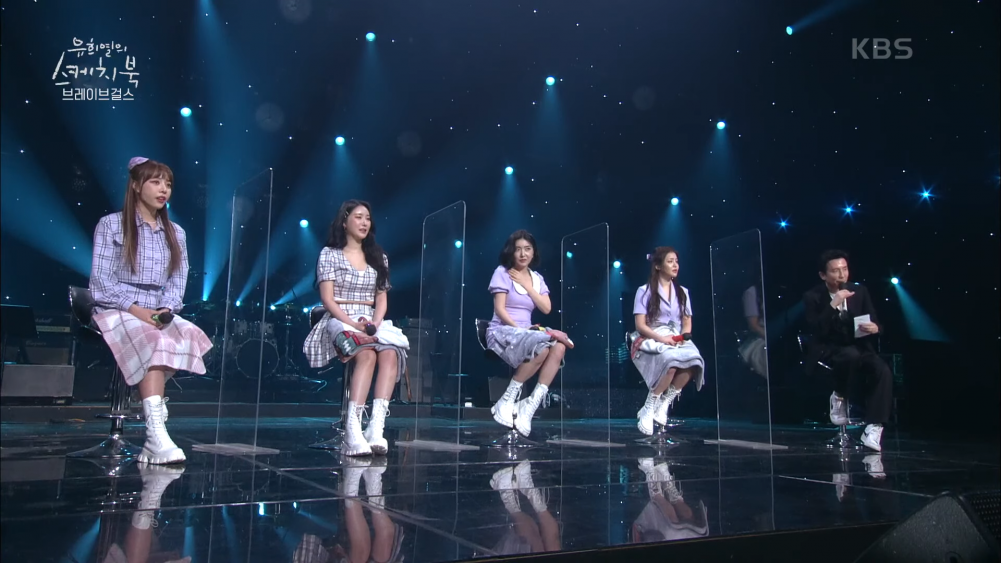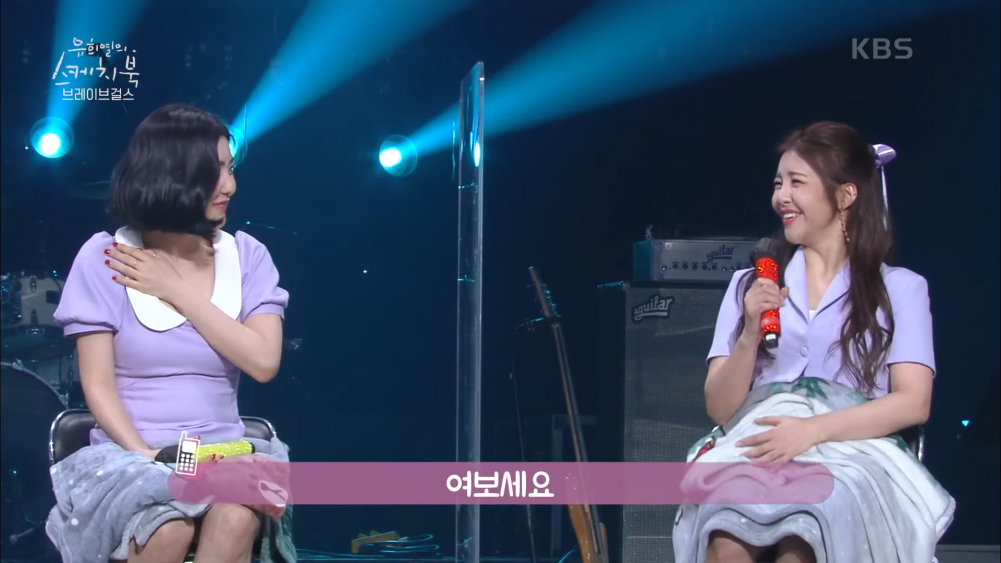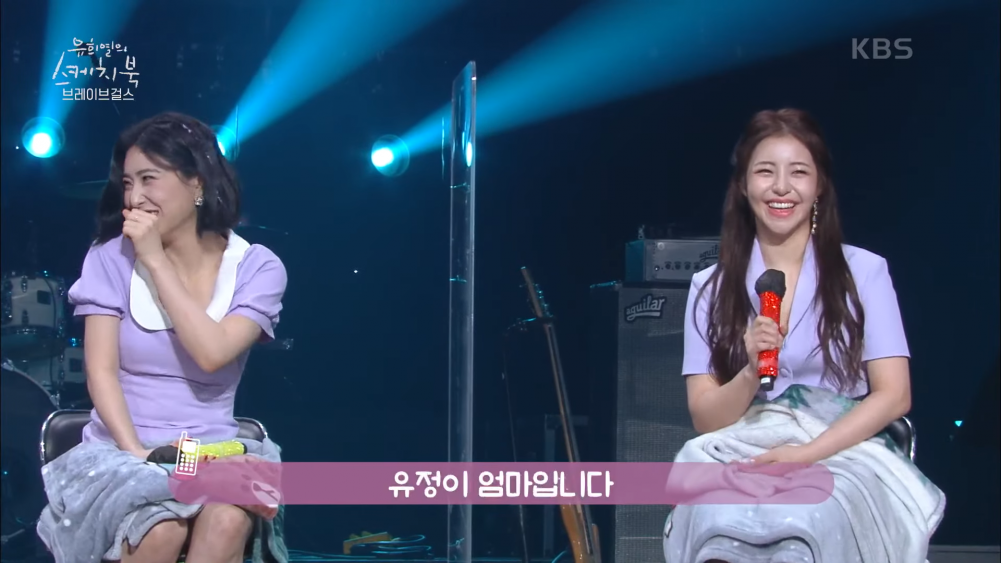 As soon as Yoo Jung heard her mom's voice, she was ecstatic but also began tearing up.
Yoo Hee Yeol continued to talk to Yoo Jung's mother, saying, "You must be so happy these days," to which she replied, "Yes, I'm so happy. I can't believe if this is a dream or not."
Yoo Hee Yeol then said, "The girls probably can't believe it either." Yoo Jung's mother then continued to explain, "Yes, they told me that they took turns to slap each other to check if it was a dream at their dorms because they couldn't believe what was happening."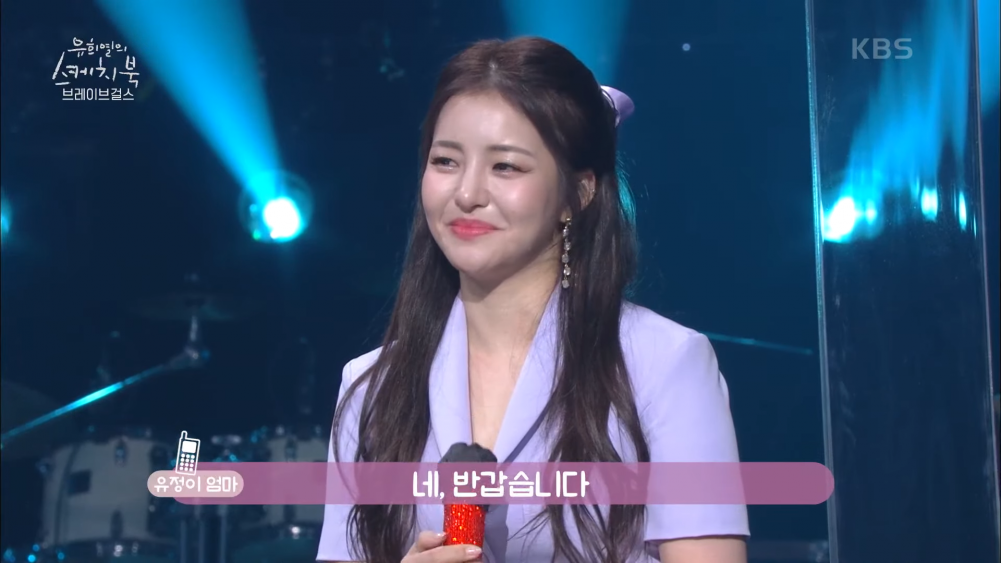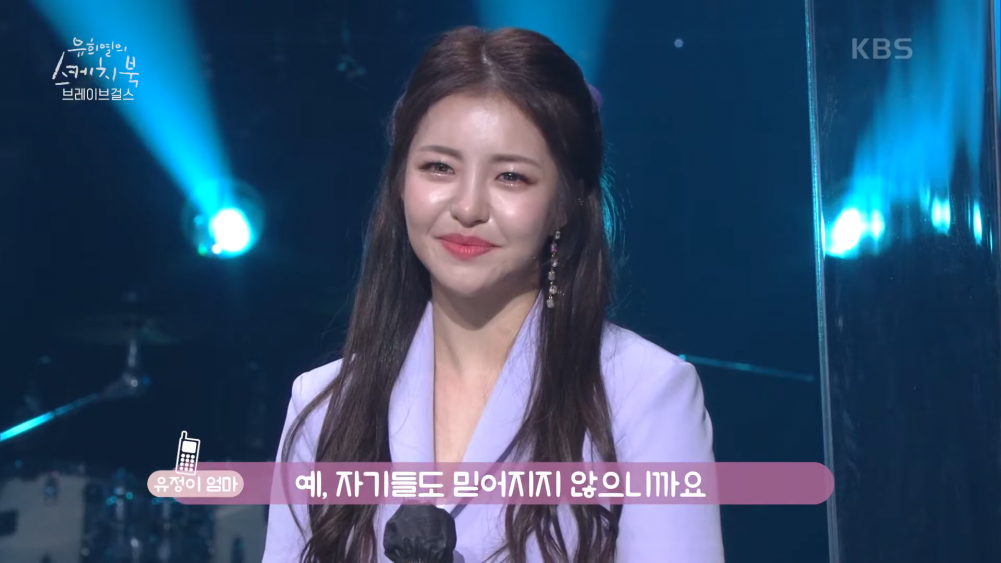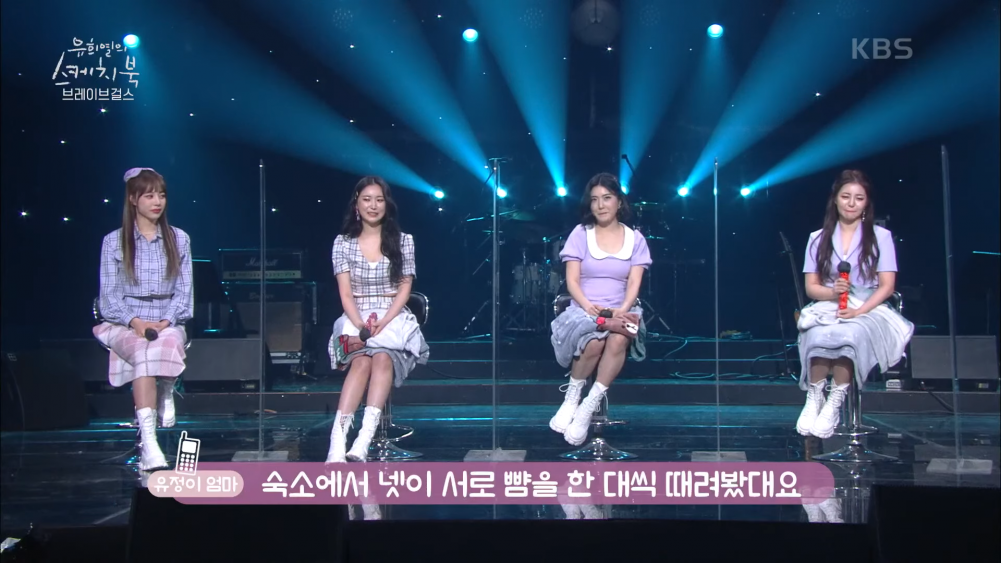 Yoo Jung added, "We actually were saying, 'Hey, hit me on my face to see if this is a dream or not' at the waiting room." Yoo Jung's mother then said, "Even Min Young wrote on her Instagram, 'Someone, slap me' and I want someone to hit me too to see if this is a dream or not."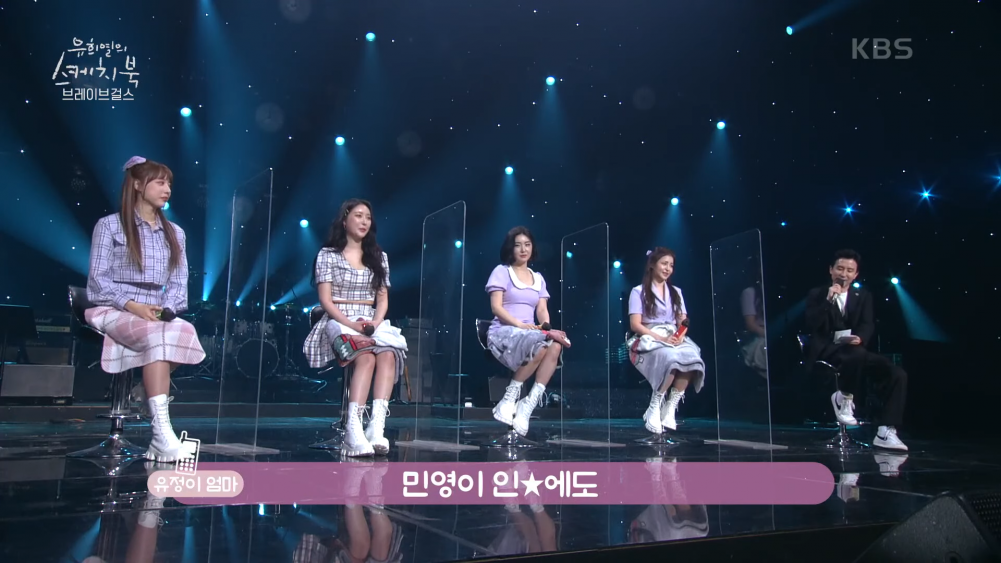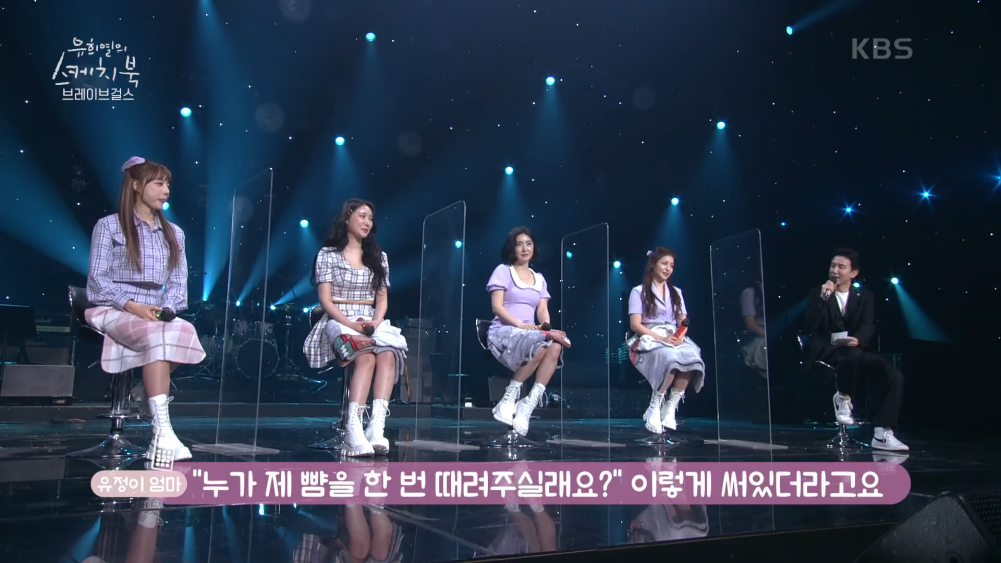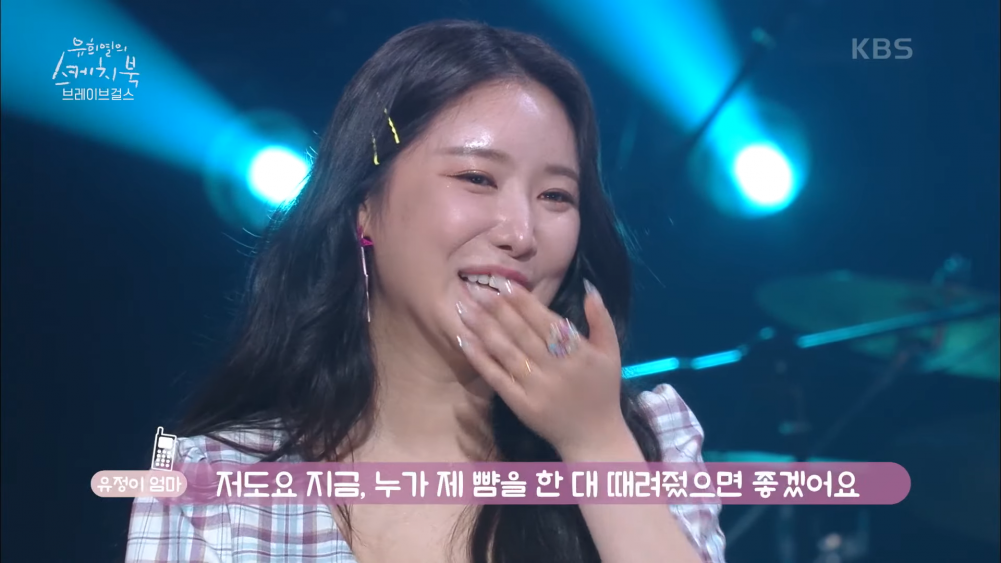 Meanwhile, Brave Girls belatedly rose to fame with a song that they released back in 2017. Since then, the girls are actively going through a busy schedule while promoting their 2017 song.
Brave Girls also hinted at their new song, so many are anticipating their active promotions in the future as well.