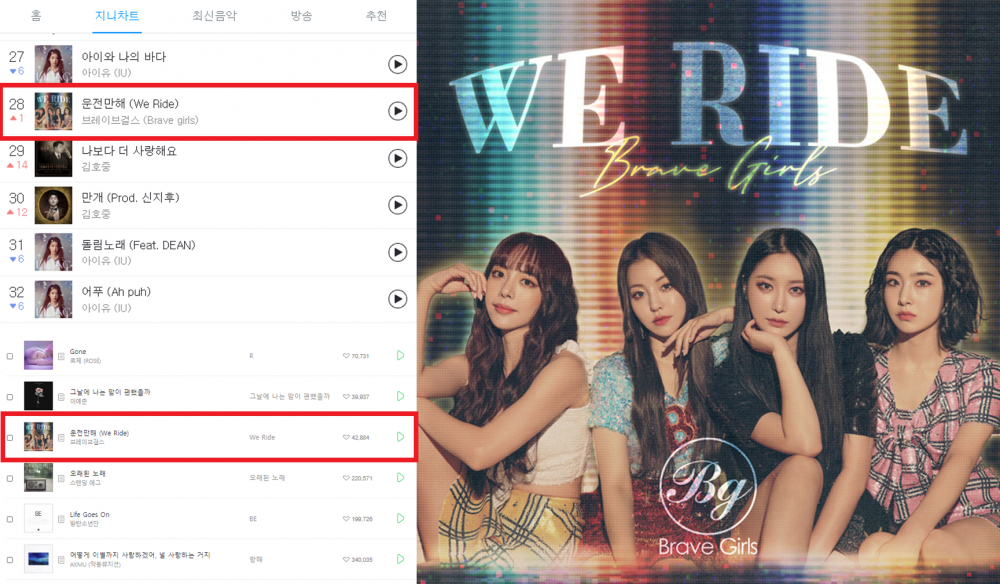 Every spring, when white cherry blossom leaves fill the trees and the flutter in the air, some familiar songs appear on the music charts again.
Songs such as Busker Busker's "Cherry Blossom Ending" and BTS's "Spring Day" are one of the few songs that make their way back on the music charts as they are the songs listeners stream again during the spring season.
This year, there is another group that is writing new history by belatedly appearing on the music charts. Earlier this year, Brave Girls sky-rocketed into their popularity after one of the live performances of their 2017 song "Rollin" became viral on YouTube. Since then, the girls are enjoying the spring season of their careers as they busily appear on various music programs and variety shows.
Following the song "Rollin," Brave Girls' song "We Ride," which was released last year, is appearing on the music charts as the girl group continues to receive recognition. Many netizens are praising that the song was a hidden gem and are streaming the girl group's song this year.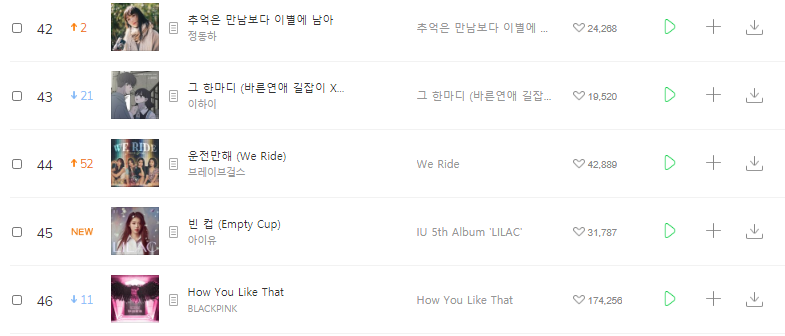 "We Ride" has ranked at 28 on Genie Charts while coming in at rank 44 on Melon's weekly charts. The girls are truly enjoying these moments as another one of their songs is belatedly climbing the music charts.