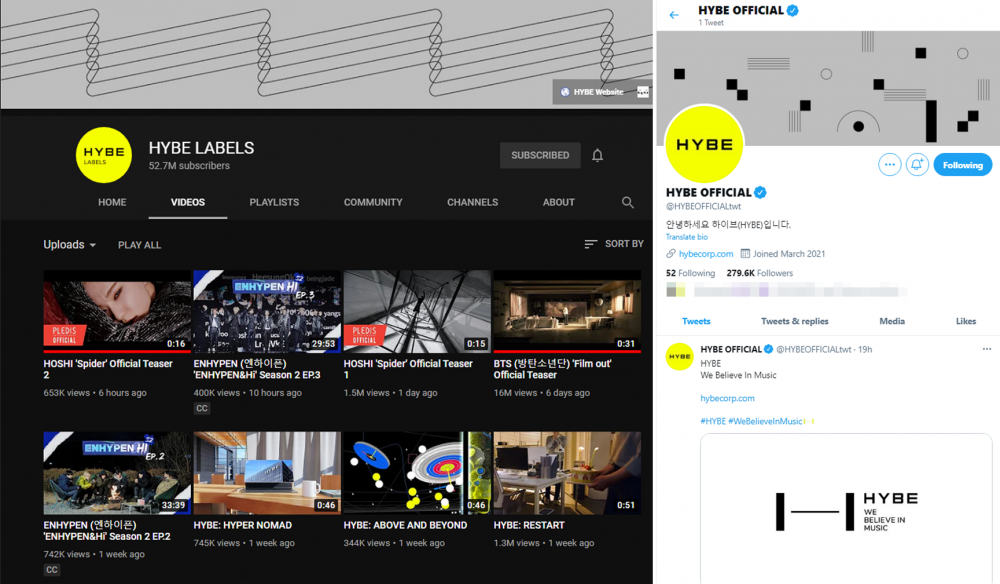 Earlier this month, Big Hit Entertainment announced that they will be changing their company name to HYBE Corporation.

According to previous reports on March 10, the name change marks Big Hit Entertainment's transformation from a management agency for acts like BTS and TXT to a comprehensive content company. The label made the announcement through a report with Korea's Financial Supervisory Service.
Since then, the company began making their move on changing various registrations and information on the company name. Finally, HYBE Corporation solidified the name by changing the YouTube channel name while creating their Twitter account and website.