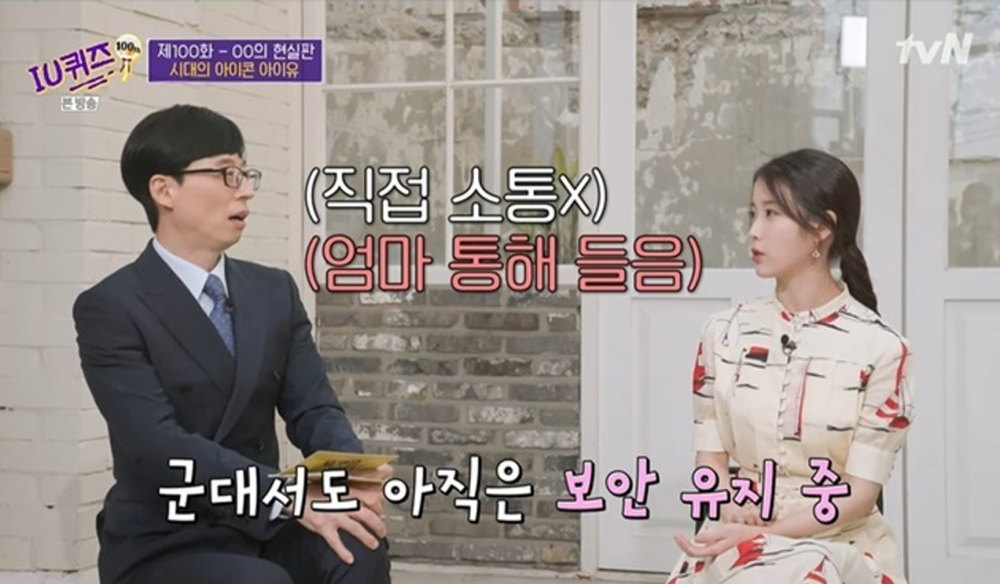 IU gave an update on her brother, who recently enlisted in the army for his mandatory military service.
On March 31, IU appeared as a special guest on the 100th episode of tvN's 'You Quiz On The Block.'

On this day, IU talked about her brother, who had enlisted into the army recently. IU explained, "It's been two weeks since he went to the mandatory military service." MC Yoo Jae Suk then said, "Everyone will go crazy if they knew he was IU's younger brother." IU then revealed that only a few of his very close friends know and that he had kept that a secret for a long time. She explained, "He kept this a secret his whole life. Only four to five of his real close friends know. He told our mom that he's still keeping it a secret."


IU continued to say, "My brother and I look very alike and it's well known that his name is Lee Jong Hoon, so he said that people seem to catch on since his name is Lee Jong Hoon and he looks like me. But he told me that he's still pretending not to be my brother," making everyone laugh.


IU also showed off the true sibling chemistry when she was asked, "What is the phrase you heard the most from your brother," she replied, "We don't talk much..." So Yoo Jae Suk then asked, "Then what is the phase you say the most to your brother?" IU responded by saying, "I say 'We really do look alike" and continued to explain, "I tell him that I really look like him when my condition isn't too good" making everyone laugh once more.