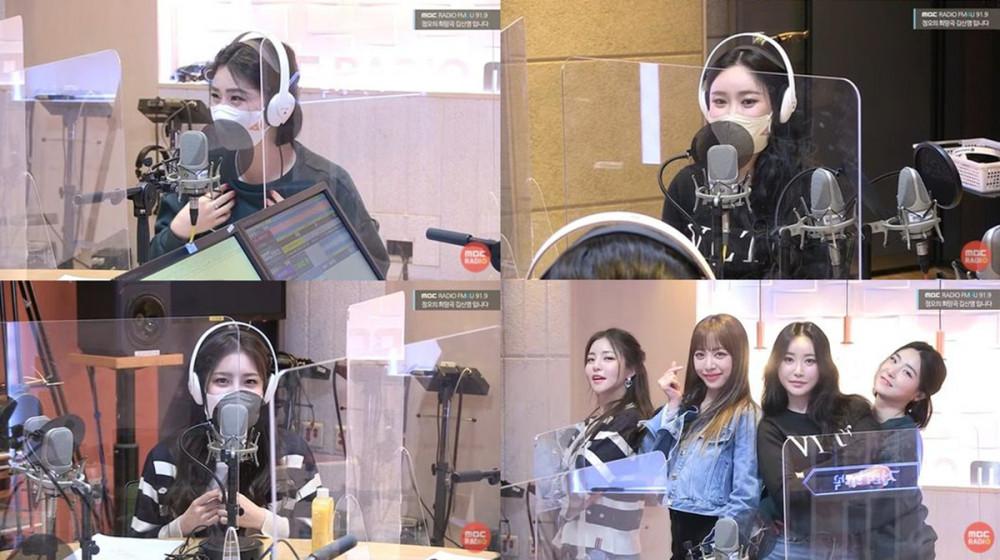 On March 16, Brave Girls appeared as guests on the MBC FM4U radio program, 'Kim Shin Young's Noon Song of Hope'!
During this broadcast, DJ Kim Shin Young asked Brave Girls about a certain promise made to them by their producer Brave Brothers, if they won 1st place on a music program. Earlier this week, Brave Girls garnered attention by sharing that they had asked Brave Brothers to buy them 'Chanel' bags if they ever won 1st place! The girls revealed, "A long time ago, Brave Brothers said that if we won, he would buy us designer bags. We haven't gotten them yet, but we were surprised when he told us that he had ordered them. He said that he looked at different designs on the app as soon as we won 1st place, and ordered ones that suited each of us. Actually, he didn't remember making the promise at first, so good thing we remembered."
Next, listeners sent in their curious questions about Brave Girls's next comeback! The ladies said, "We would love to make a comeback in the summer. We are planning on promoting through variety shows once we finish up music show promotions, and after that, we will try out best to shoot for a summer comeback." DJ Kim Shin Young also added on, "It's time for Brave Brothers to get to work."
Meanwhile, also on this broadcast, Brave Girls took time to thank their producer and all of the staff members at the agency, as well as the army, the marines, the air force, and all affiliates of the national armed forces for their 1st place win!