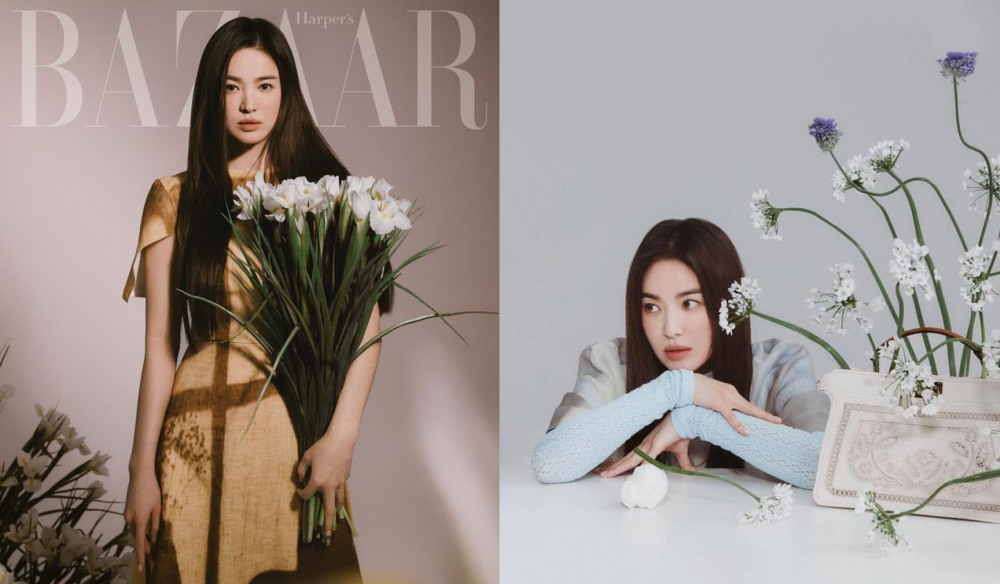 Actress Song Hye Kyo showed off her unrivaled elegance in the recent pictorial with 'Harper's Bazaar' magazine.
The fashion magazine 'Harper's Bazaar Korea' released a pictorial with the actress as the face of the March issue on February 15th.


This pictorial is all the more meaningful as this is her first activity since she was selected as the official ambassador for the fashion brand 'Fendi.'

In the pictorial, Song Hye Kyo perfectly revived the classic elements such as the feminine silhouettes and natural colors of the Fendi 2021 Spring/ Summer Women's collection under the theme of "Reflection."

Song Hye Kyo boasted of her unrivaled elegant beauty by radiating a dreamy look in a beige short-sleeved dress that gently wraps around her shoulders.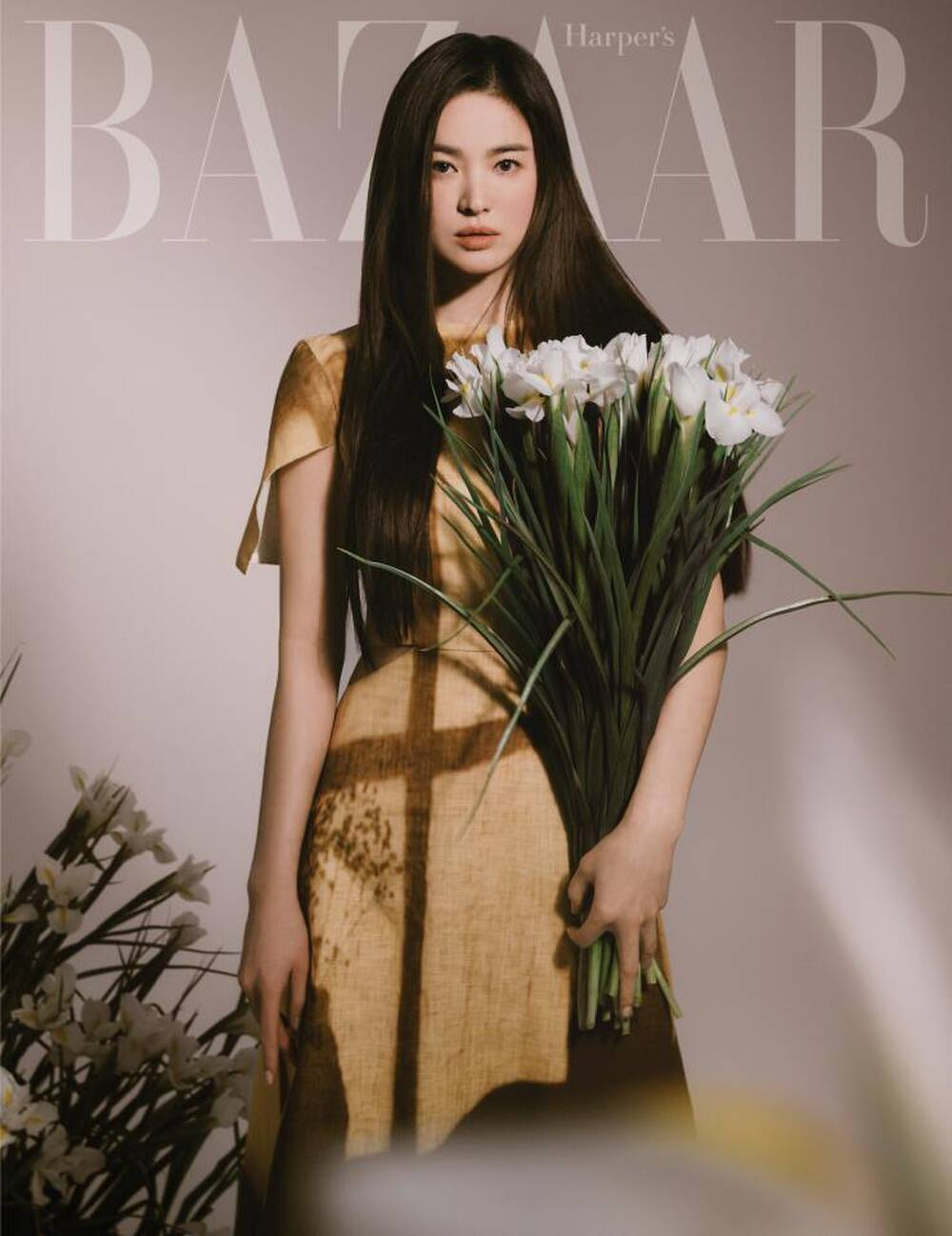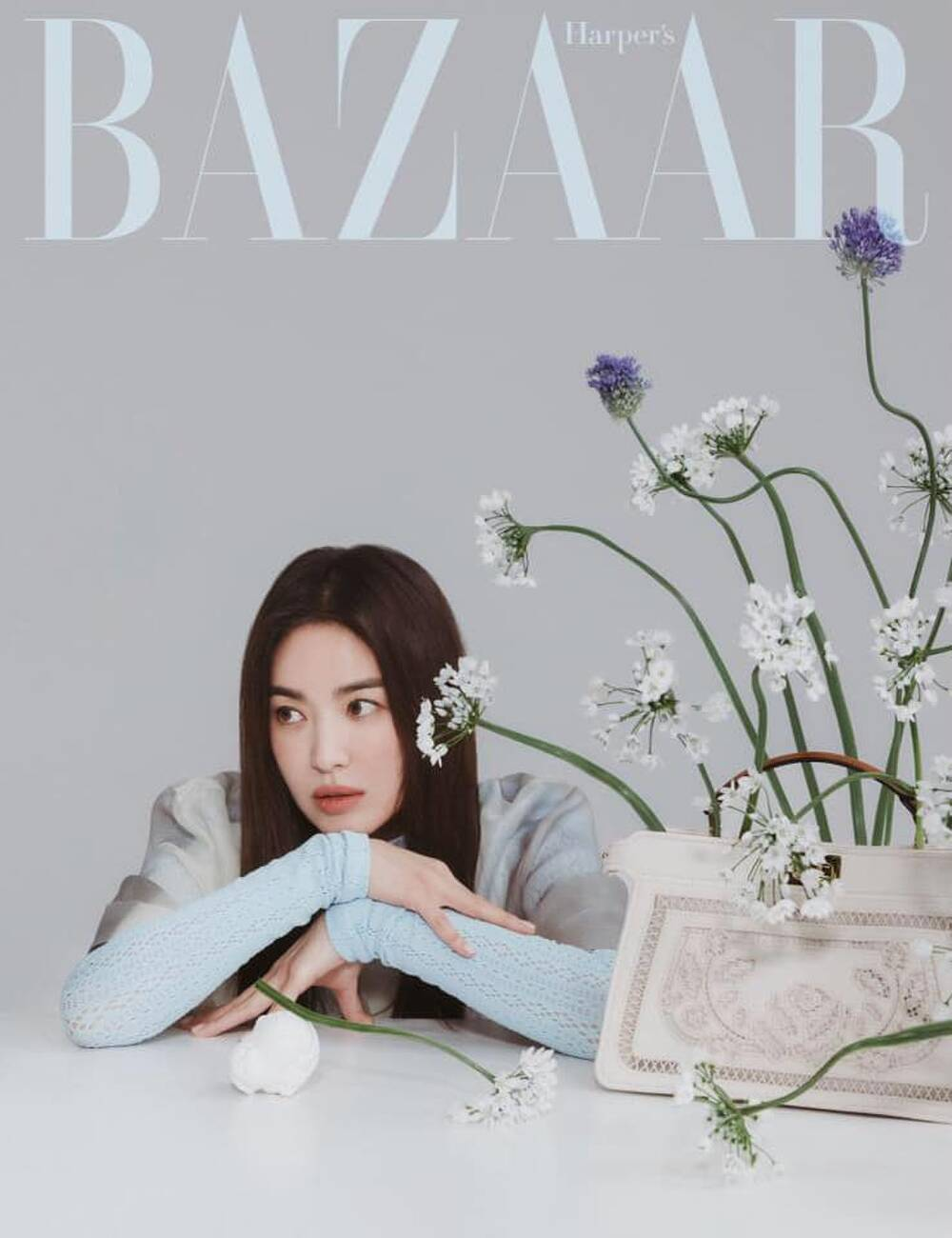 In another pictorial, Song Hye Kyo added a see-through shirt over a light blue inner shirt to highlight her bright charms.

The actress emphasized the innocent and pure aura by parting her hair straight down the middle with clear, transparent makeup with a nude color lipstick.


In the following interview, Song Hye Kyo showed off her free-spirited yet strong personality that resembles wildflowers.

She went to say, "Outwardly, it seems like I live an extravagant life by meeting good directors and actors overseas, but it's not easy to enter their culture, especially because of the language barrier."

She continued to say, "However, I think I came this way well since I am doing something I want, not because someone pushed me to do it. Still, I think I have much more to improve. The more I act, the more difficult it is."

Song Hye Kyo explained, "As I get older, I play a role of a character that has a depth from time. Also, I know the expectation for me grows as much as time passes. I thought it would be easier to act when I'm in my 30s, but I think it's getting more difficult. I think I still have a long way to go."

Meanwhile, the pictorial with Song Hye Kyo will be fully released in the March issue of 'Harper's Bazaar.' The pictorial will also be released on the magazine's website and Instagram.