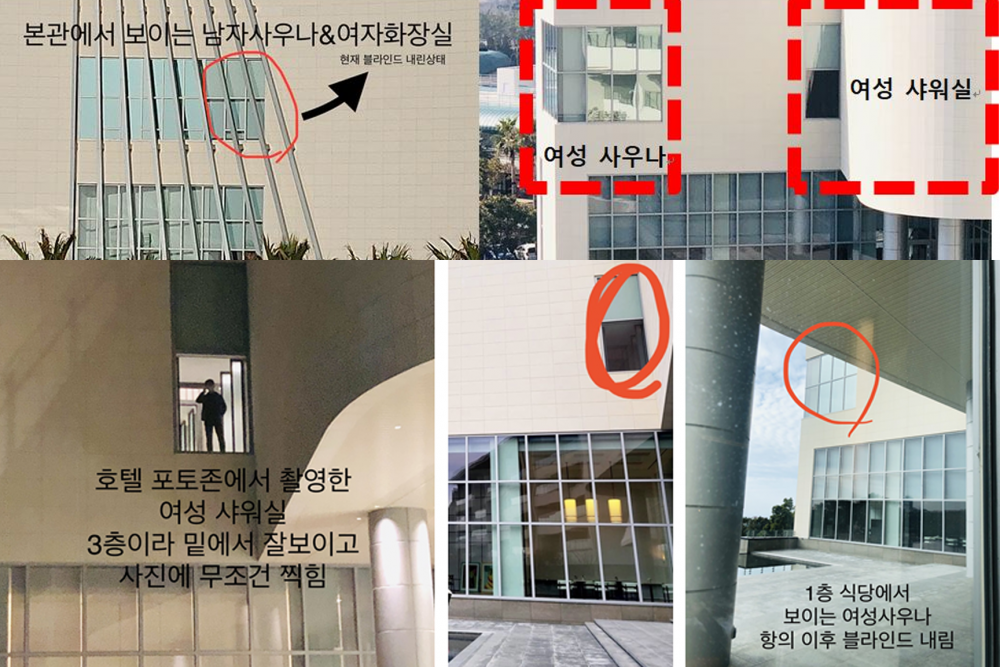 There has been much commotion in the Korean online community as one netizen explained that a five-star hotel didn't cover the windows to the women's shower room, so all the women taking a shower could be seen from the outside.
Recently, one netizen wrote a story in an online community stating that she had visited a five-star hotel in Jeju island. She explained that she had stayed in a suite room at the hotel as she went to Jeju Island with her husband as a honeymoon. The hotel included a sauna that had a public shower room that had a ceiling to floor window. The couple stayed for a few days and enjoyed the hotel's pool and accommodations, including the sauna and shower facility, thinking that the hotel covered the window with a window tint that prevents the inside of the shower from being seen from the outside.
On the last day, the netizen realized that the shower room window was not tinted and everyone in the shower room can be seen from the outside. When the couple notified the hotel, they replied that the windows are tinted with a two-way mirror and the blinds are closed at night. However, the netizen explained that the blinds were not closed during the time they had stayed at the hotel.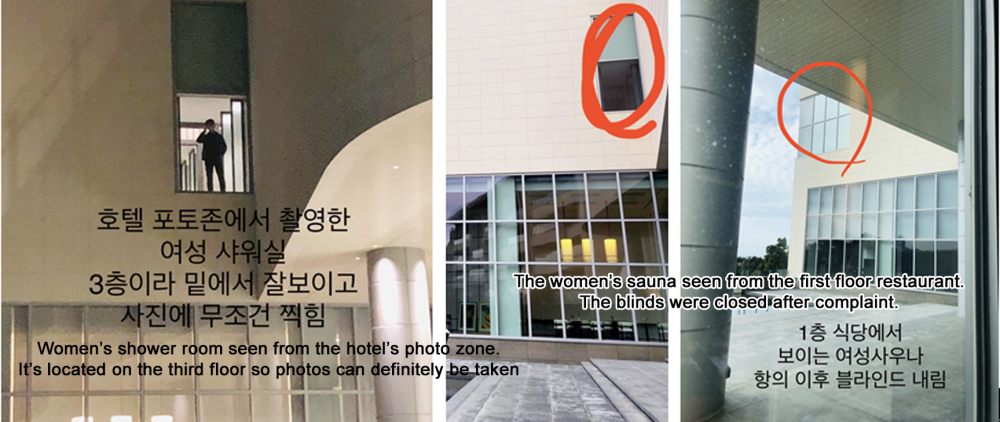 According to the netizen, women taking a shower could be seen from the first floor as they were taking a bath and showers. When complaining to the hotel, the hotel's official did not apologize but instead threatened to call the police and take legal action.
Hence, the netizen took it to the web to express her frustration. The netizen explained that the hotel forgot to put in the window tint before opening the hotel for business. Therefore, many women have already taken a shower and enjoyed the sauna facility without realizing many people were able to see their naked bodies.
The netizen explained that she wants this post to be shared in various other online communities so that no more women would be affected by this and use the hotel's facilities without awareness.
After seeing the post, netizens shared the post and commented, "This is crazy, this should be on the news," "The hotel should apologize and close the sauna after apologizing," "You should report this to the media," and "They seemed to have used a lot of money on the exterior but didn't use the money on the most important parts."