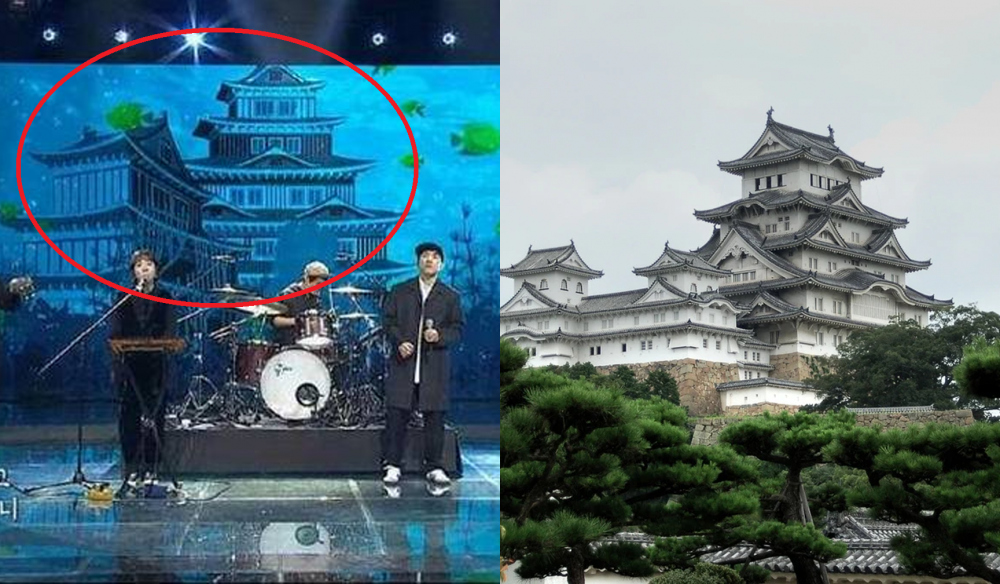 KBS is receiving criticism after displaying an image of a Japanese castle in the background of a Korean traditional music program.
The Japanese castle in question appeared when the Korean traditional fusion band 'LEENALCHI' sang their song "Please Don't Go" on the KBS program 'Chosun Pop Again' that aired on February 11th.
As soon as the episode aired, netizens criticized the castle in the background of the stage due to its resemblance to a Japanese castle. Netizens posted images of the Osaka Castle as evidence. Netizens flooded the homepage bulletin board of 'Chosun Pop Again' with criticisms saying, "Is this JBS not KBS?" "This is clearing showing what they use the subscription fee for," and "Did you try to raise the subscription fee just to this absurdity?"
Columnist Hwang Kyo Ik also stated, "They must have only thought about the aesthetics of the photos so that they would get good ratings. It's a pity that this is the level of public broadcasting."
There are currently twelve original castles left in Japan, and they have been named as national treasures of Japan.