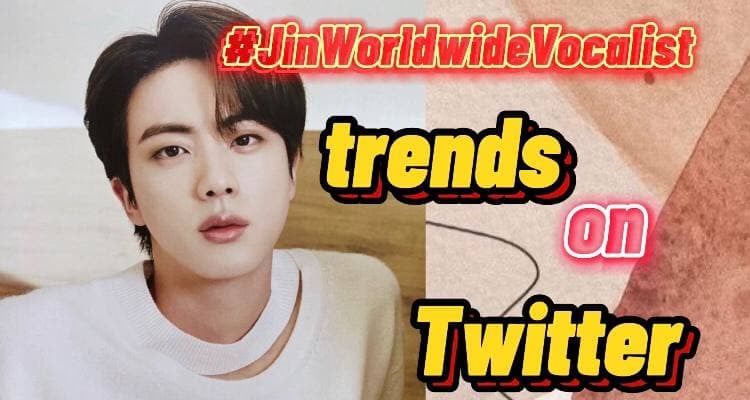 This week is full of appreciation of BTS' Jin vocals! First, he went super viral for singing "Fix You" by Coldplay, then fans been trending hashtags praising his vocals for two days straight.
#JinWorldwideVocalist trended in Top Trends and became a hot topic of the day. Let's look into it!
Jin, who is a vocalist in BTS is known for having the widest range and the highest pitch - G2 - Bb5 - B5 and super emotional singing style. As an actor, who learned certain voice techniques in Konkuk, he manages to convey the emotions like no one else.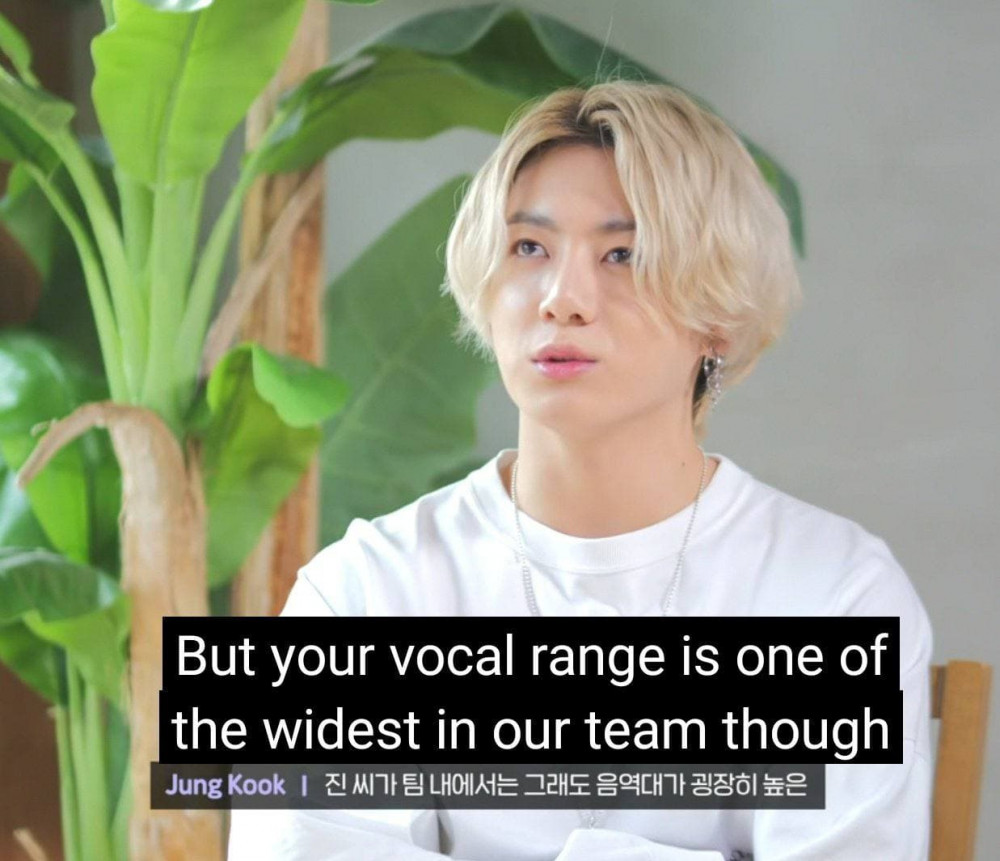 Moreover, fans are proud of the fact that Seokjin is the most critically acclaimed vocalist in BTS. He has two personal articles by Grammy:
Grammy describes Seokjin as The Silver Voice, praising his technique: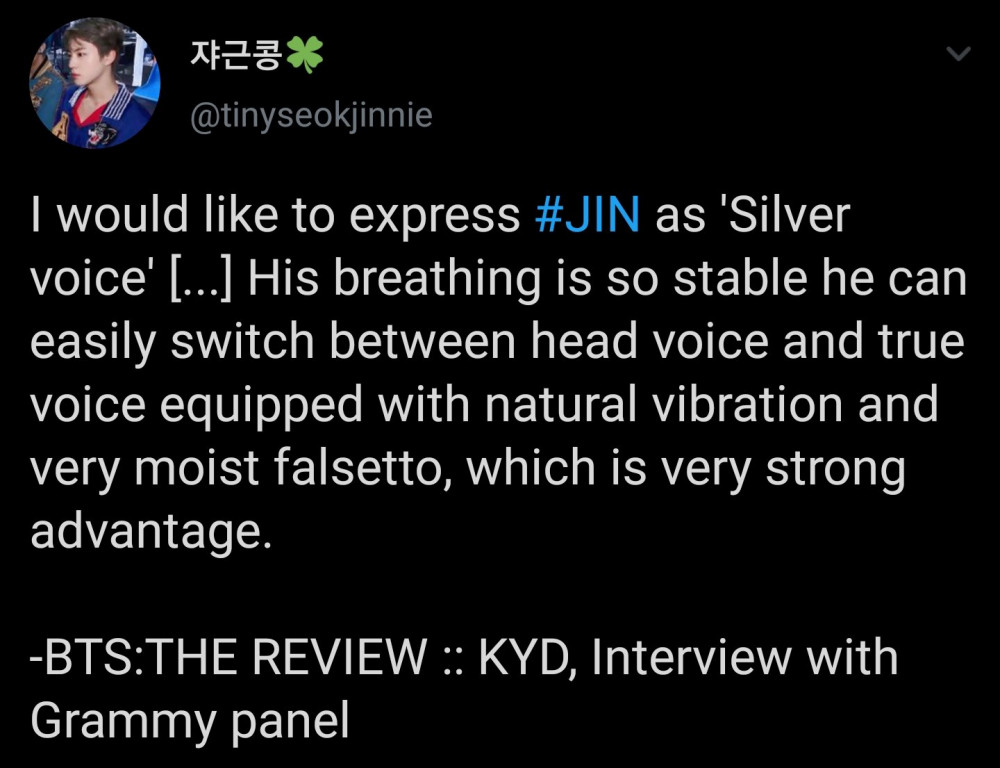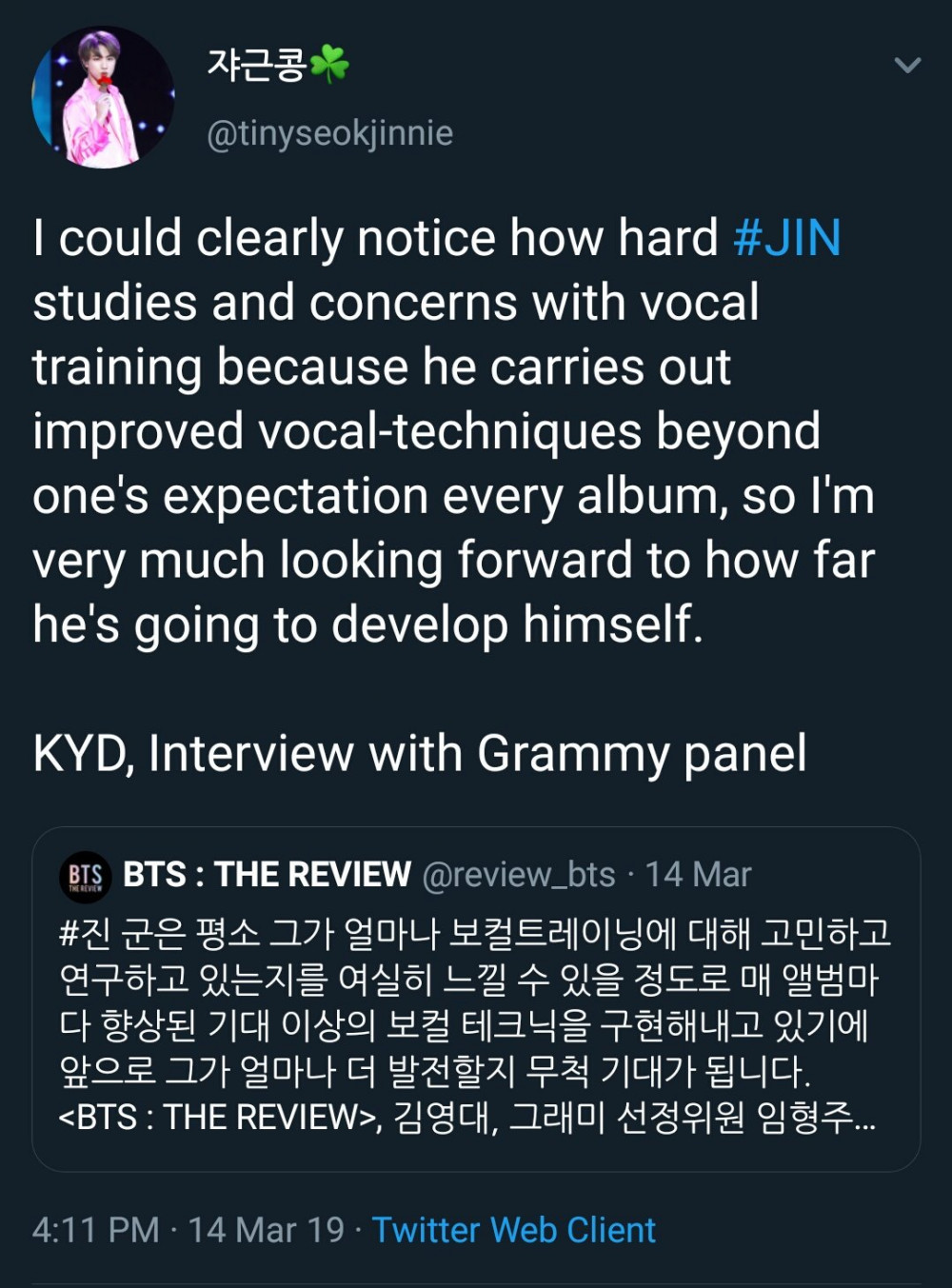 He is truly the favorite boy of Grammy's since even the member of the Grammy panel, Kim Yeong Dae personally praised Seokjin for his vocal skills: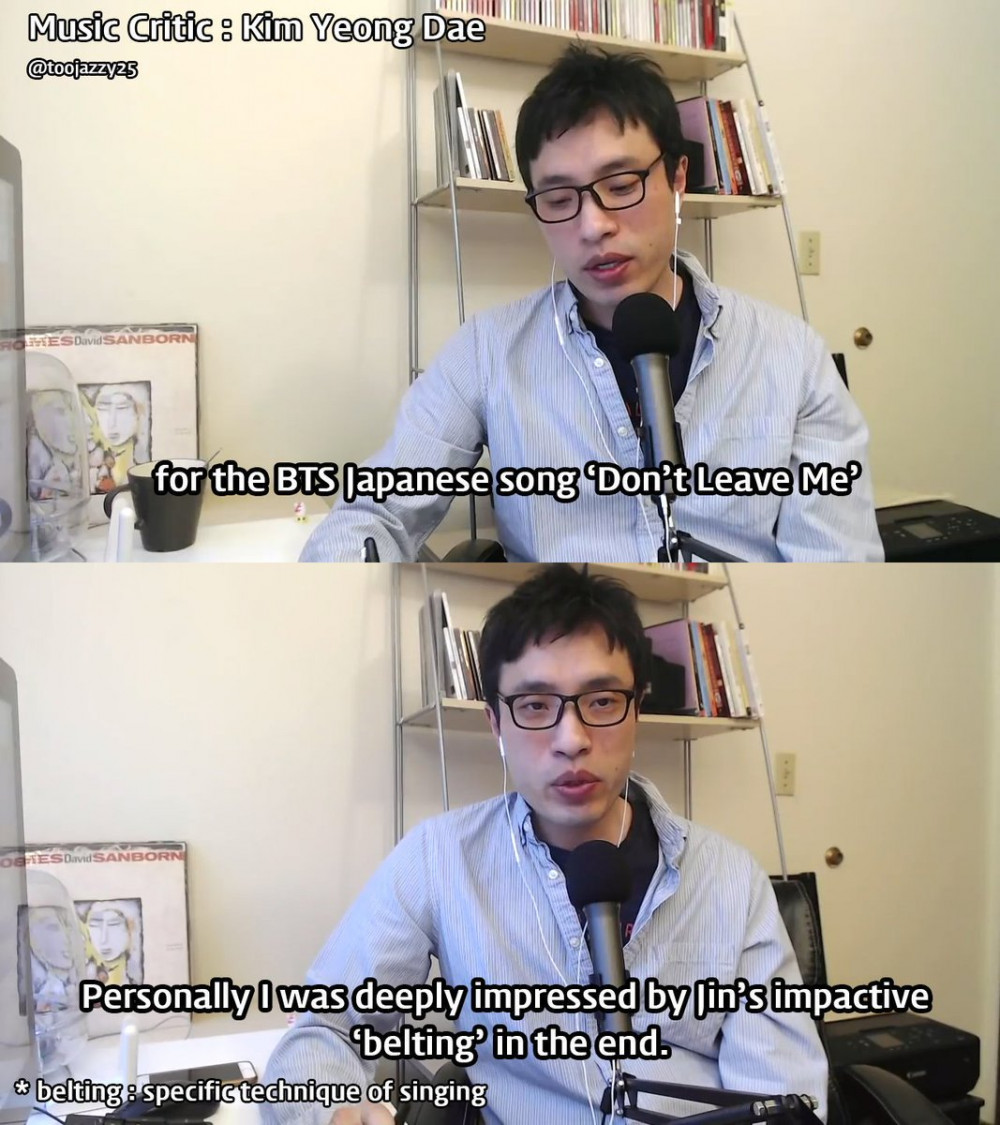 Seokjin is truly the belter of BTS, having the widest belting range E4-B5 he also belts with a power that not all male vocalists can achieve.
Continuing with the independent professionals praising Seokjin, we proceed to the Korean Grammy equivalent - KMA - the critics of it called Jin's voice basically the reason Fake Love was chosen as the Song Of The Year:
Jin is ALWAYS noticed by critics in every single comeback or release, he is known as the highlight, the one who does the hardest parts.
NME called his falsetto in Dionysus the best moment of MOTS album:
MTV called him the Nation's Vocalist!
TIME praising Seokjin and World Music Awards comparing his singing in the self-composed track "Tonight" to Mariah Carey:
Jin is very eager to always becoming even a more amazing vocalist, despite already being unreachable. One of the largest K-pop's Spector coaches Kim Seung Eun, WHO trained Jin, Jungkook, V, and Twice, called Jin and Jihyo her most outstanding students.
Vocal coaches always have their eyes on most popular idols, so here are their takes on Jin:

Fans are immensely proud of having such an outstanding vocalist in BTS, of course, this list is shortened and new praisings of Seokjin are being written every year. Let's wish Seokjin everything the best in his career as a vocalist!