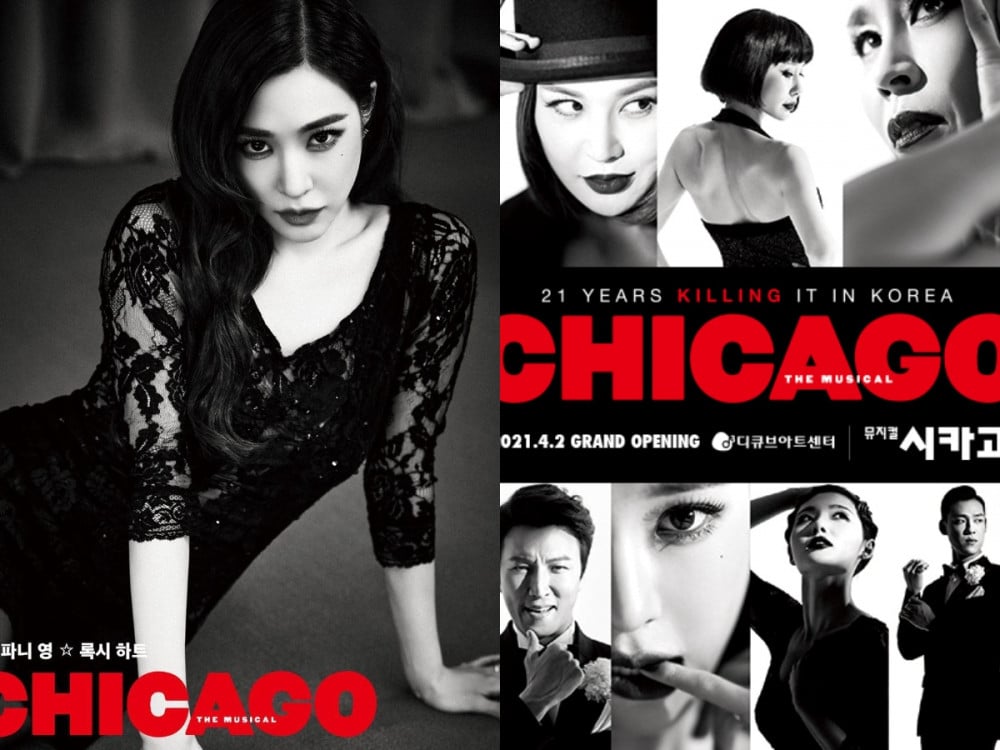 Girls' Generation's Tiffany has been cast in 'Chicago' the musical.

On February 16th, the musical production company SeenSee company announced Tiffany Young has been cast in the role 'Roxie Hart' in the upcoming musical 'Chicago'. The company commented, "Tiffany has impressed us with her passion and effort for the role. She went through a very competitive audition just like any other applicants, without getting any preferential treatment."

Tiffany shared, "I've been looking forward to returning to the theaters and 'Roxie' in 'Chicago' was on my Top 3 wish list. If I were to define Roxie in one word I'd choose 'Dreamer'. I am so honored to be part of 'Chicago' as a Roxy that I have been dreaming of for a long time."

The musical will run from April 2nd through July 18th.