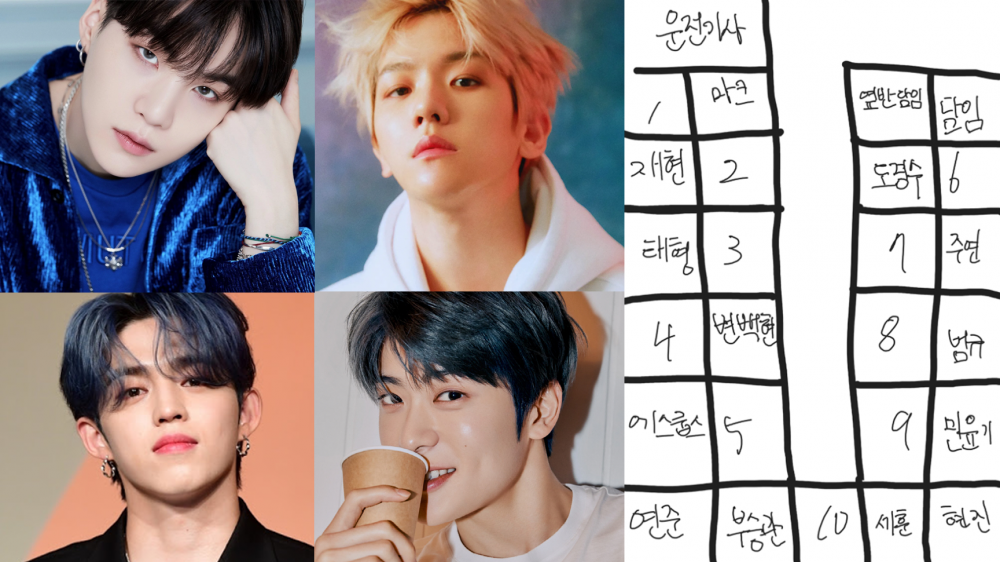 Recently, there has been a fun discussion in a Korean online community, in which netizens used their imaginations.
One netizen asked other netizens to choose a seat on the bus that's going on a school trip. The netizen made a seating chart that had ten empty seats that were numbered. The other seats had the names of various members from different male K-Pop groups.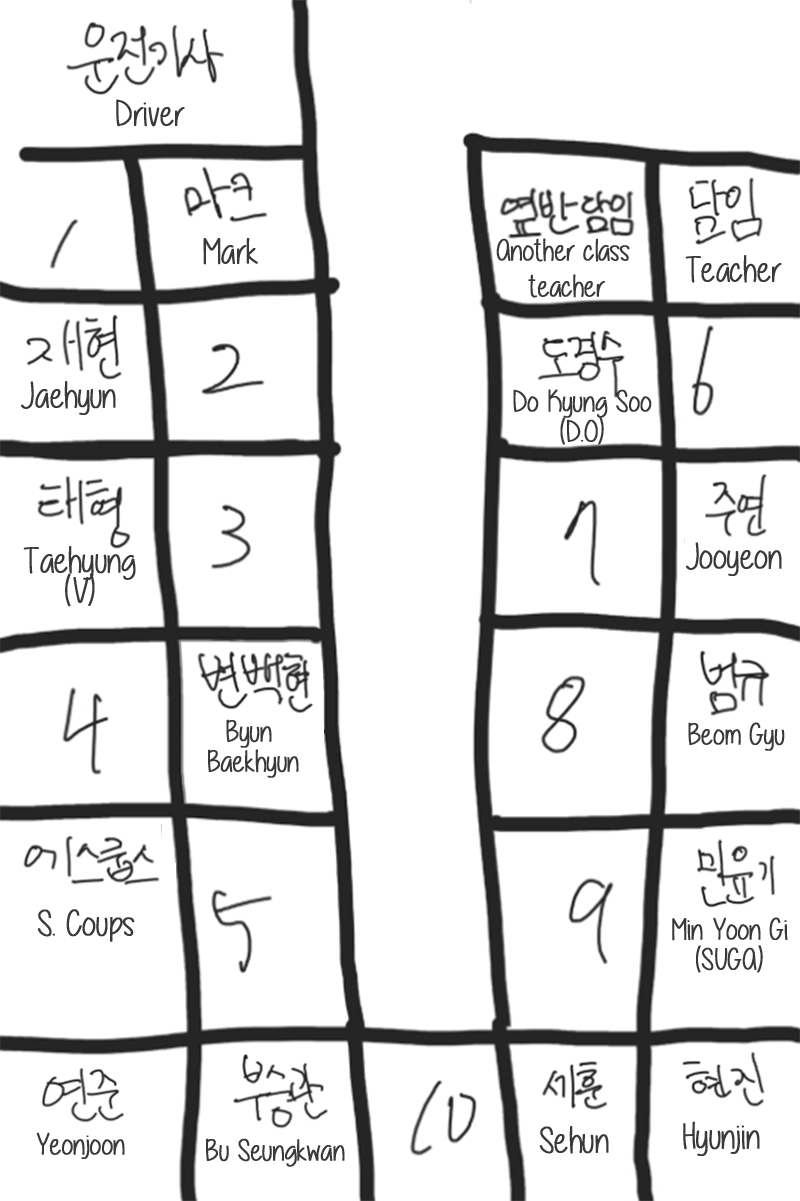 The members included BTS's V and SUGA, Mark, NCT's Jaehyun, EXO's D.O, Baekhyun, and Sehun, Stray Kids' Hyunjin, TXT's Beomgyu and Yeonjun, Seventeen's S.Coups and Seungkwan, and The Boyz' Jooyeon.
Other netizens joined the online community to cast their votes in the comment section. Netizens commented, "I choose number 4, I want to be completely trapped," "number 9," "This is so fun just to imagine. I would choose 10 be between Seungkwan and Sehun," "I feel like it would be super fun sitting next to Seungkwan," "Definitely number 4," "I will take over all the seats, lol," "The attendant that freely roams the bus," "I'm not sure about the other seats but definitely all the seats next to BTS," and "I want to sit next to S.Coup, chit chat and then play with Seungkwan sitting in the back."