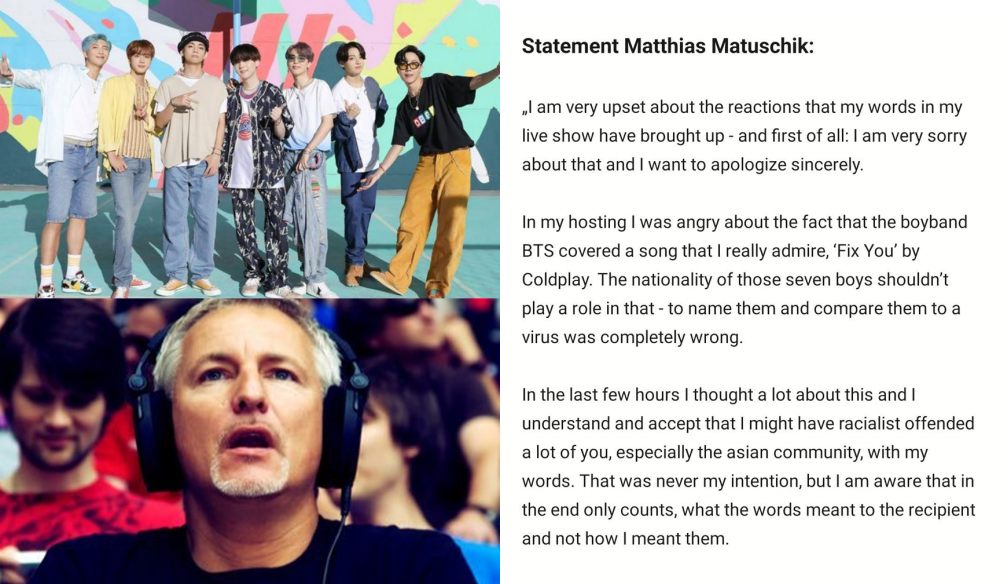 Previously, German radio DJ Matthias Matuschik was under fire after his alleged racist remarks about BTS.

The Bayern 3 network presenter's statements about the K-pop group relating them to a virus and North Korea, went viral on Twitter. Matthias Matuschik stated BTS is just as awful as COVID-19 and remarked that he hopes a vaccine will be created for them soon.
The German radio DJ stated, "these little f***wits brag about the fact that they covered 'Fix You' from Coldplay, where I say: 'This is blasphemy!' And that's what I say as an atheist! This is... this is sacrilege, for this you will... for this you will be vacationing in North Korea for the next 20 years!" offending many netizens all across the globe.
Matthias Matsuchik did not make a statement on this issue as thousands of fans flooded his Instagram account, leaving angered comments.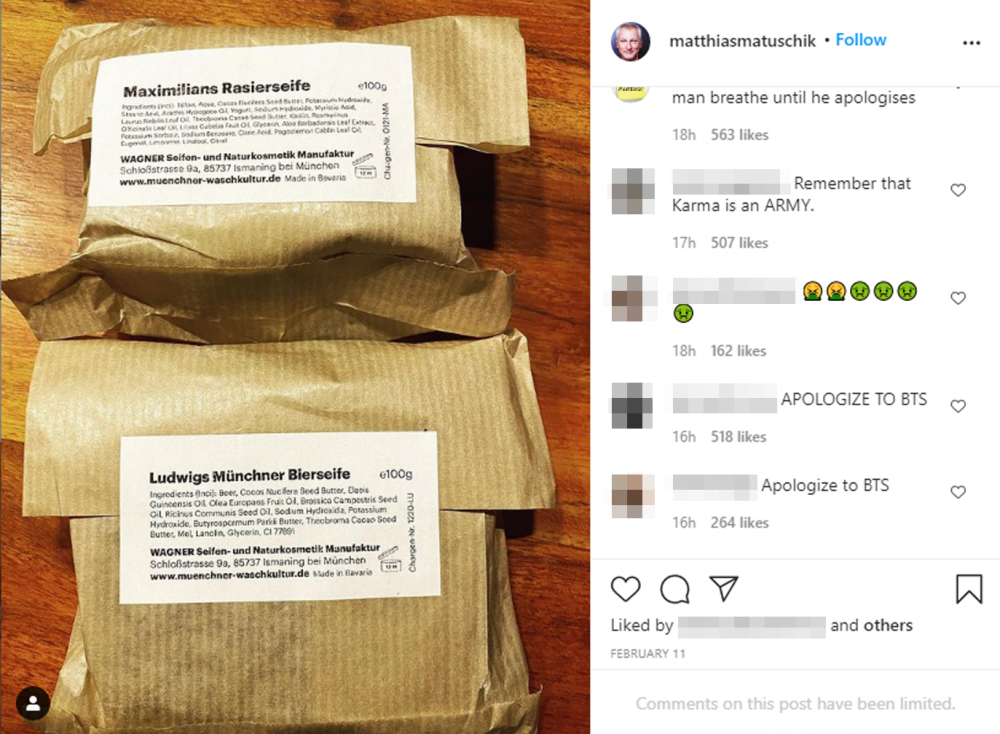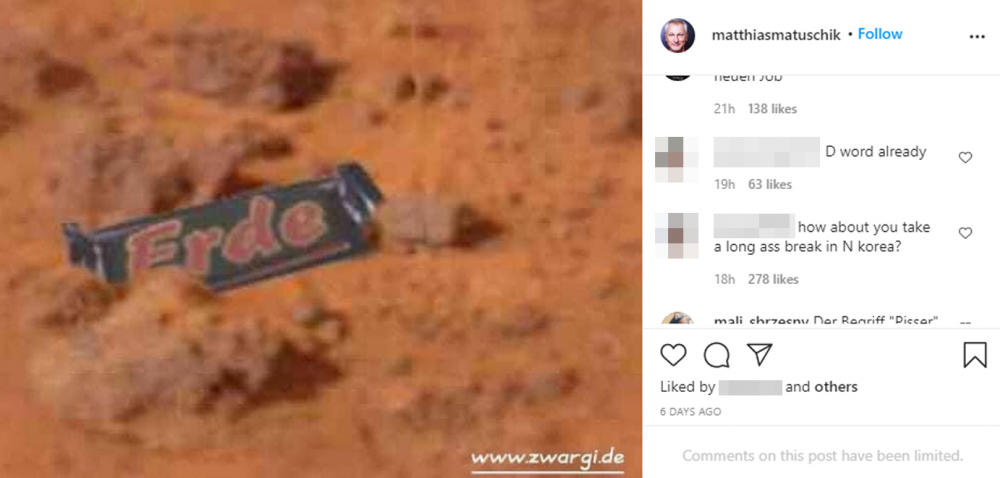 As more and more fans and netizens worldwide bombarded the German Dj with criticisms and malicious comments, BAYERN 3 made an additional statement and Matthias Matsuchik himself uploaded an apology.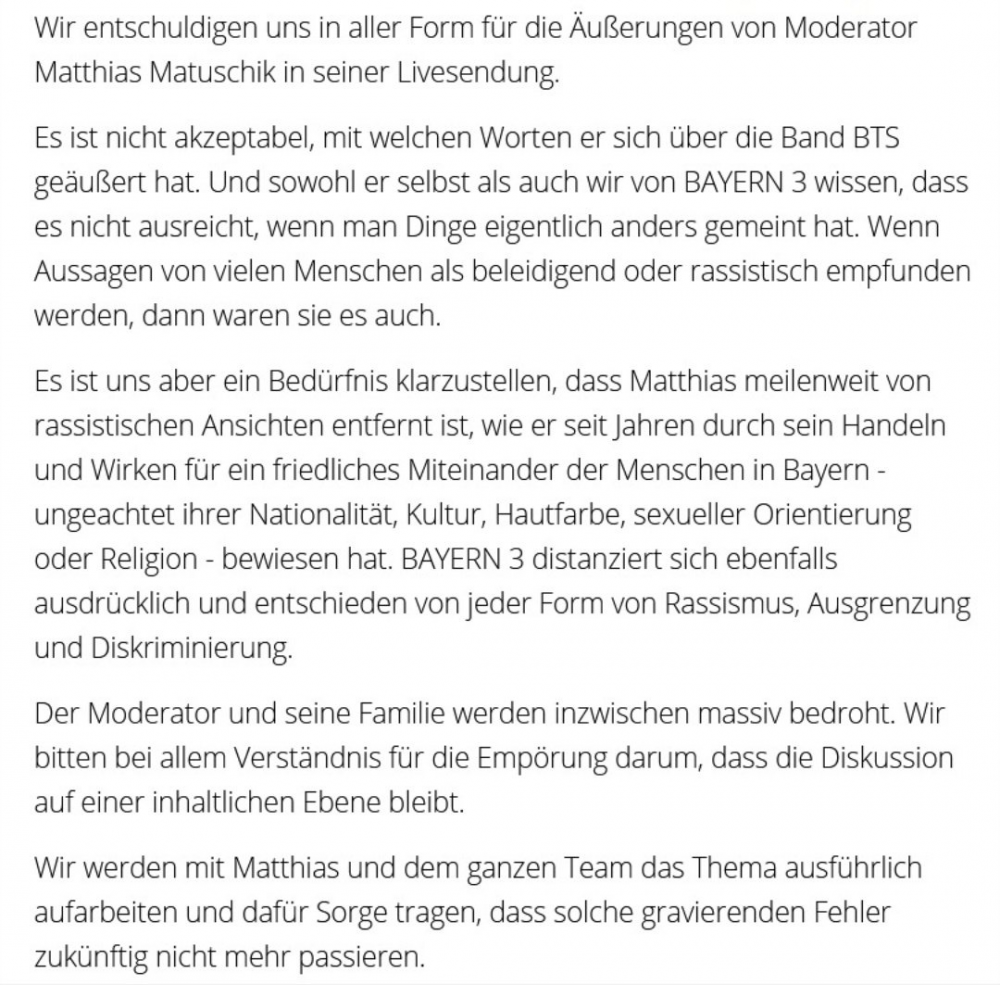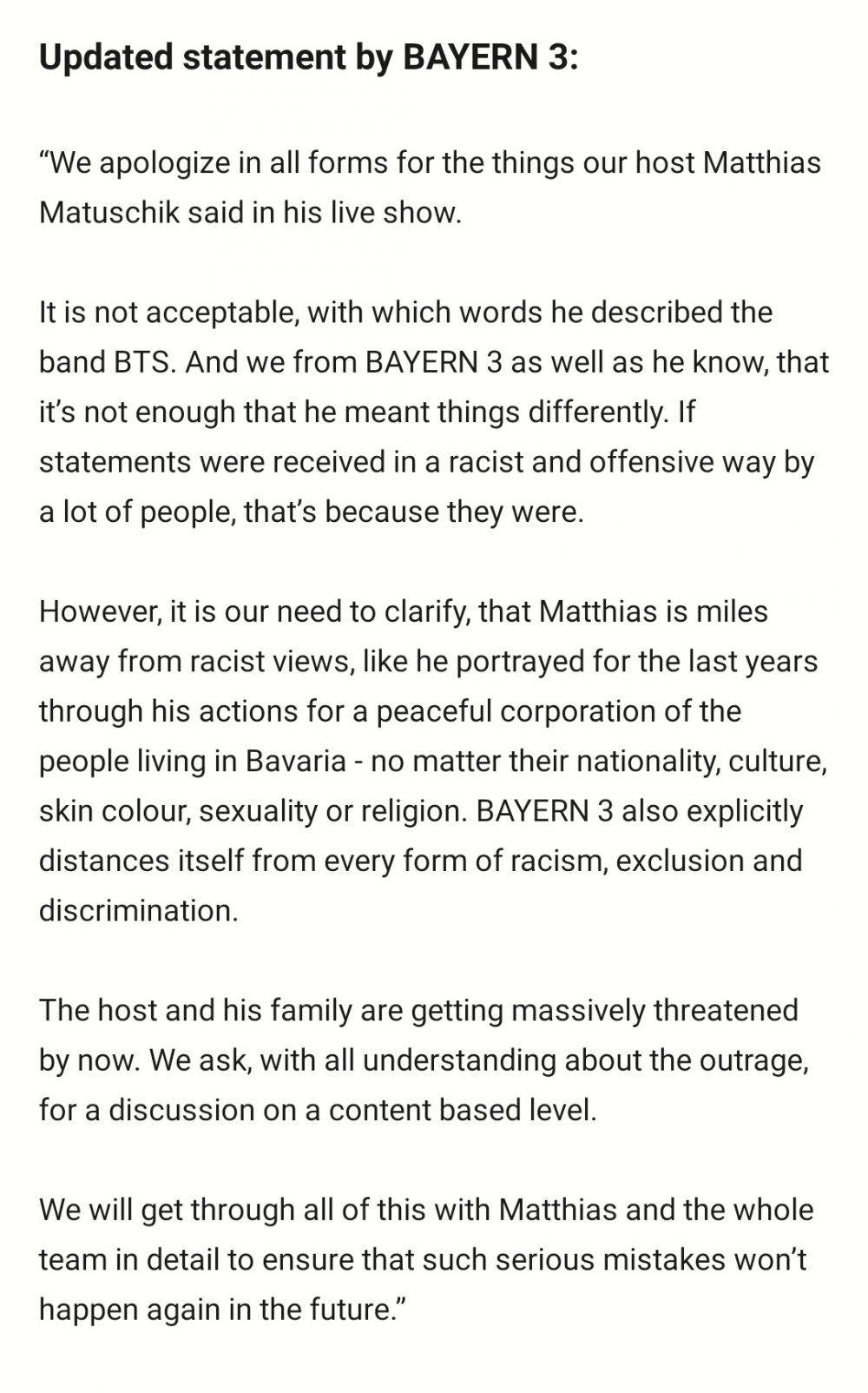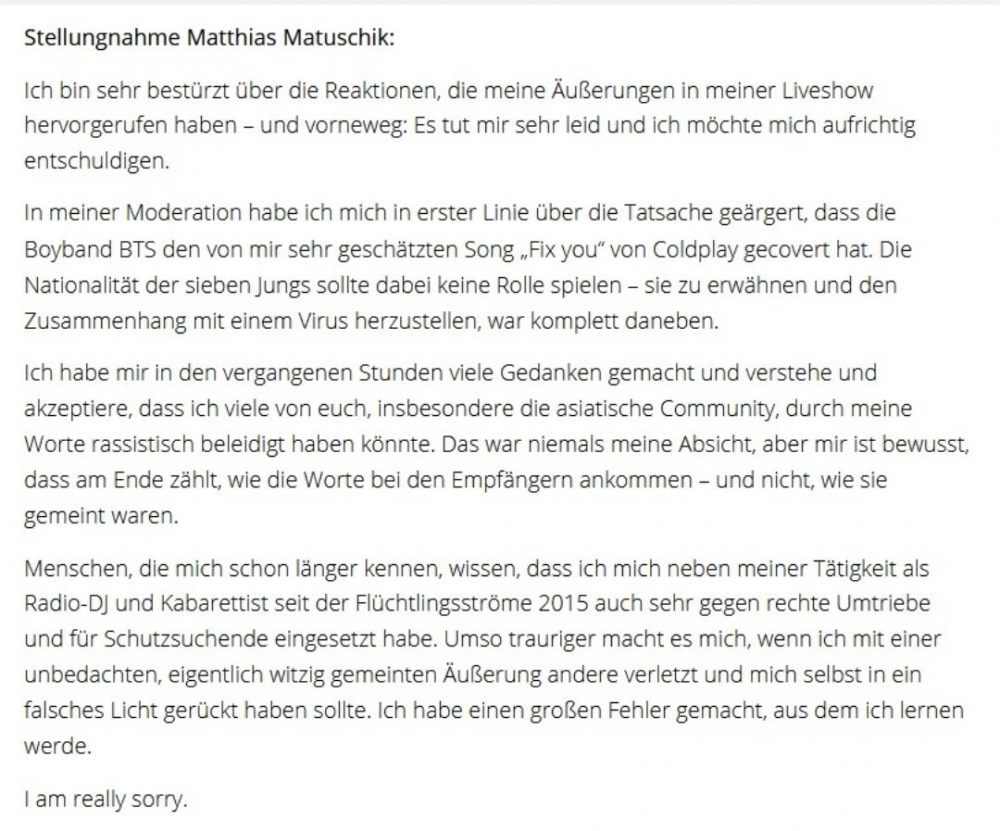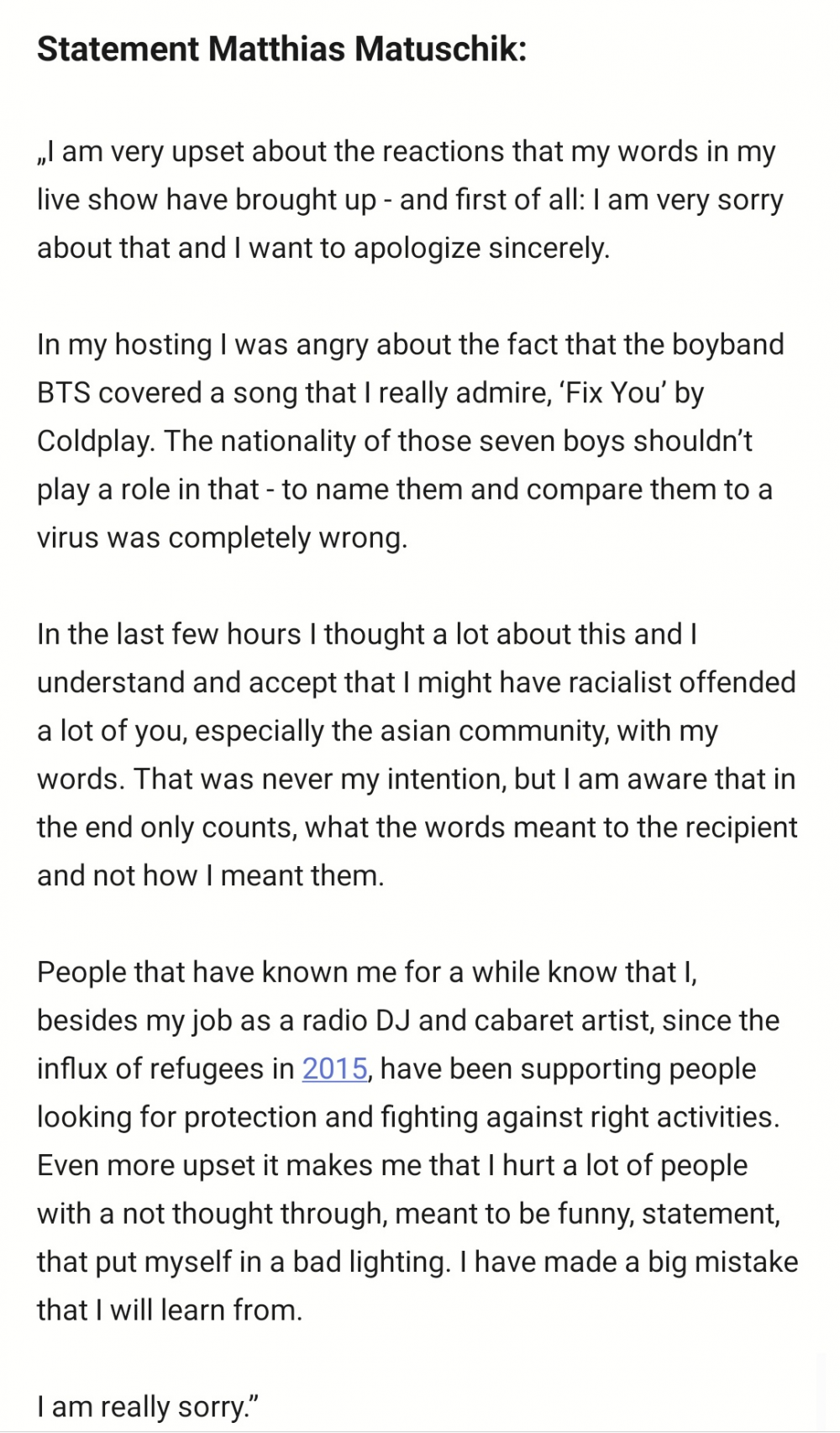 Despite the radio station's statement and an apology from the DJ himself, it seems that the anger of many netizens and fans did not subside. Many netizens took it to various online communities and social media to criticize that the apology does not sound sincere at all.