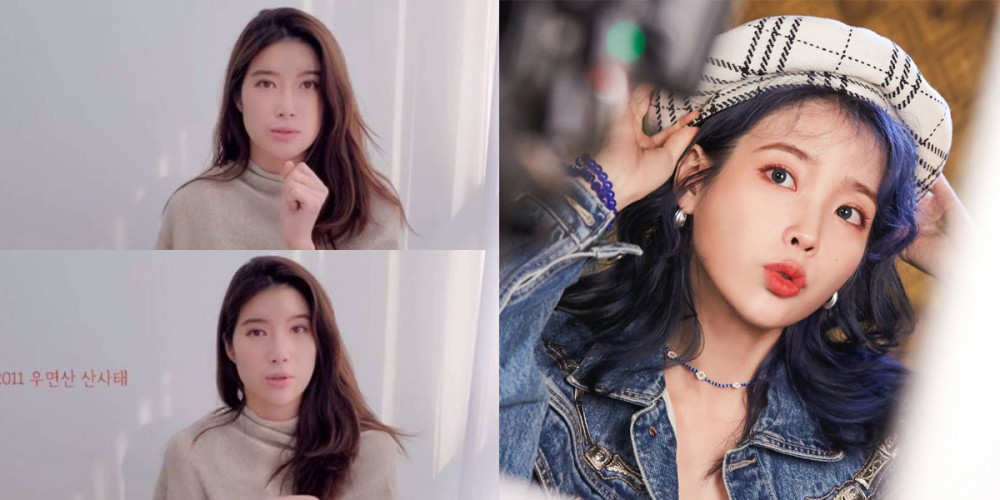 In a recent YouTube update, former idol trainee and travel writer Gina Maeng talked about her time living with IU during her trainee days!
According to Gina, the two of them were able to avoid a major catastrophic event back in 2011, thanks to a fortune teller.
The story went, "I heard this some time after Jieun debuted. Before Jieun's debut, the agency president went to a fortune teller. The president was getting started in the music industry for the first time, and all of the artists at the company were rookies. So he went to the fortune teller and asked if the company could succeed. Apparently, the fortune teller said that one of the artists would eventually become a national star. But, the fortune teller said that the moment that the artist becomes a big star, the president must move away. Make sure to leave the place where you are as soon as the artist becomes big without looking back, they said. So then, IU became a huge star with 'Good Day', and she was really busy with her schedules. But one day, she went to the company and the president was packing everything up. IU asked, 'Are we moving?' and the president said yes. IU asked, 'When did you decide this?' and the president said, 'Just now. Start packing'."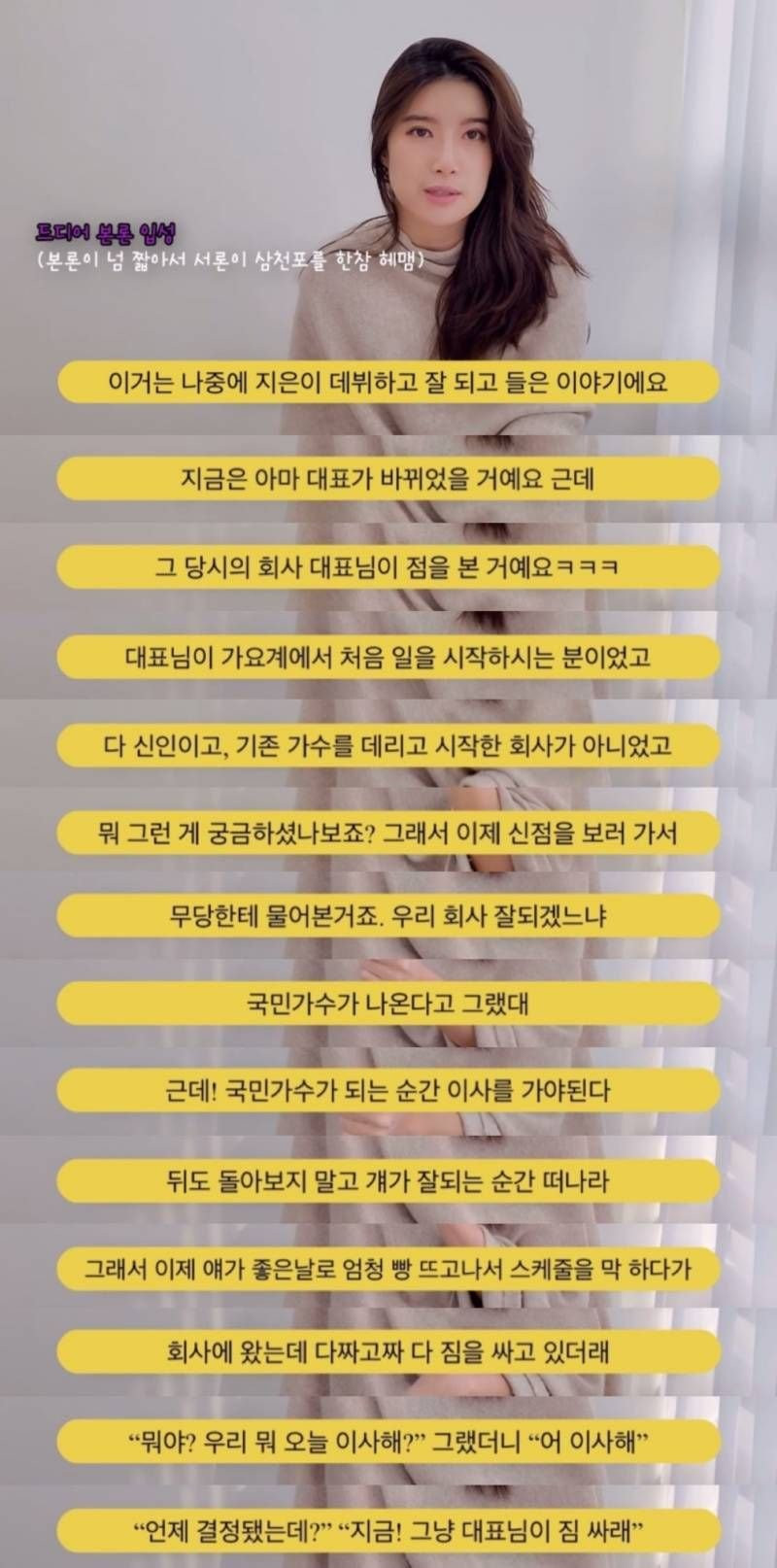 The story continued, "Then, after they moved away, there was a huge landslide that happened on the mountain right behind the agency building. The landslide completely swept the entire building up and destroyed it. I remember that all of the practice rooms and recording rooms there were all in the below-ground levels. After that landslide, the ground level was just filled completely with mud and earth. If there were people inside that building at that time, they would have died. That was what happened."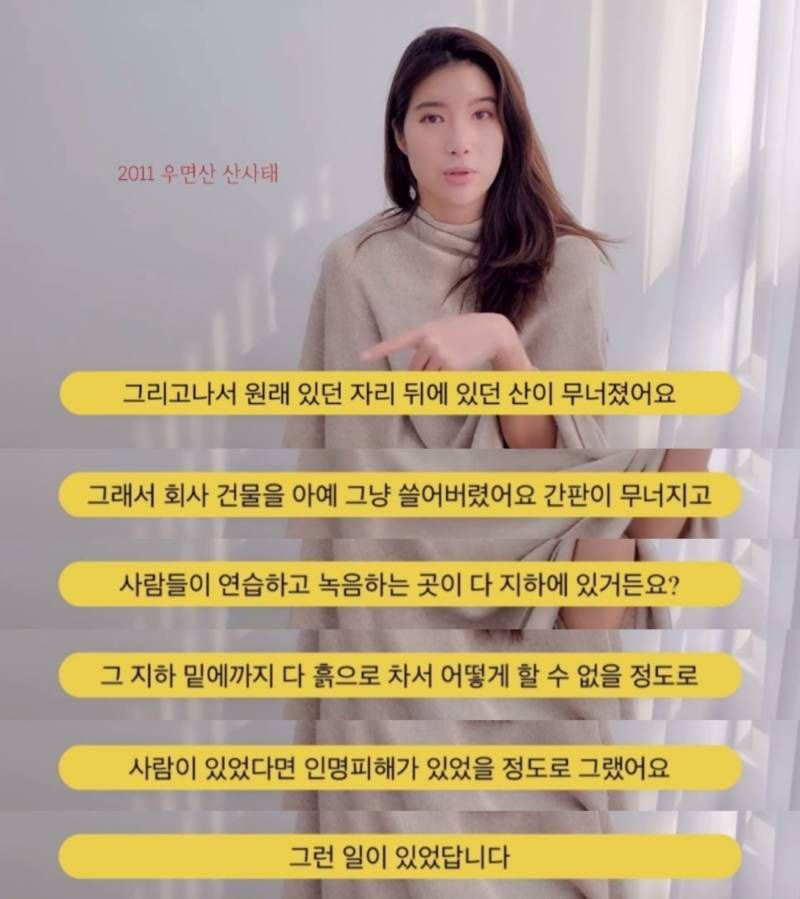 In fact, the story was reported on the news back in July of 2011 as well. During the summer of 2011, South Korea witnessed a series of extremely deadly floods and landslides in Seoul, which killed over 77 people. The headline of the article below reads, "The former building of IU's agency, after the landslide 'shocking'... entertainment industry also suffering damage."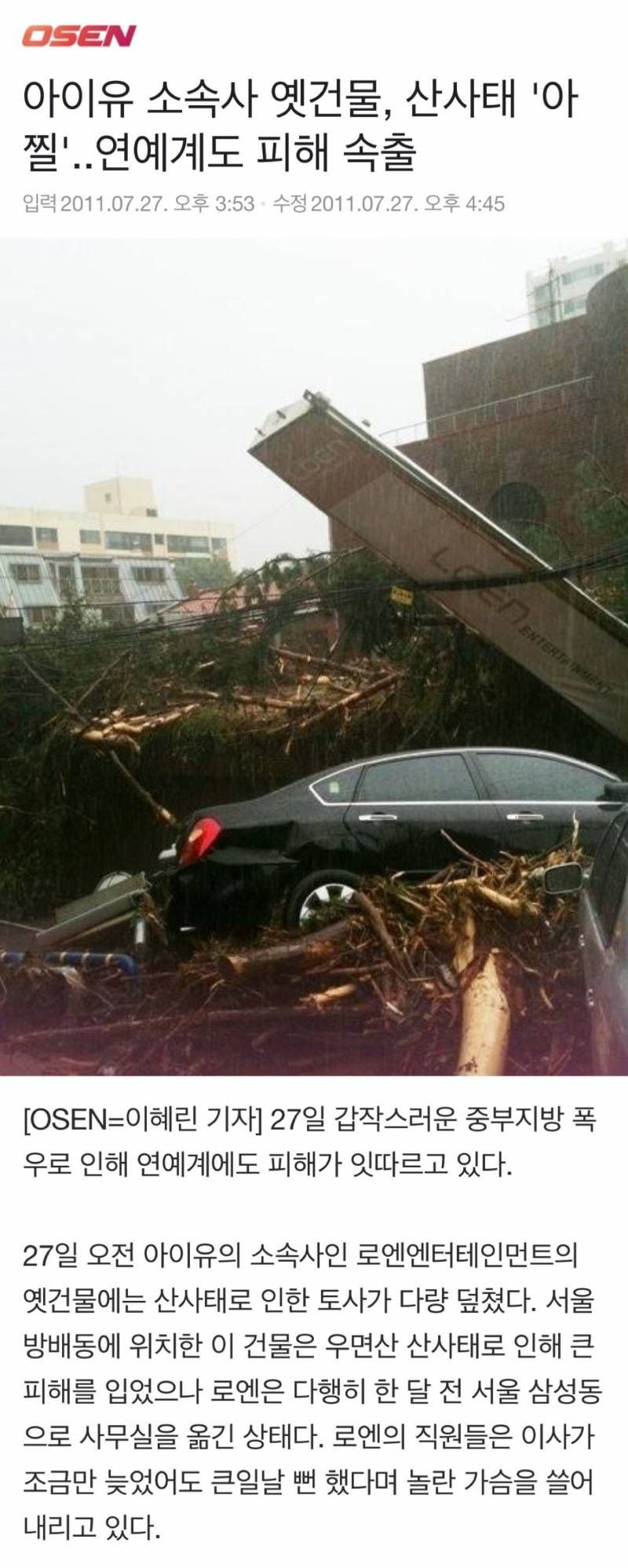 Netizens reacted with comments like:
"I'm getting goosebumps."
"That's so crazy."
"It's such a relief that they moved away before the accident."
"I remember this..."
"Apparently they moved away only a month before the landslide."
"Heol... this is almost scary."
"Wow... give me the address to that fortune teller."
"Even if it was all a fluke, it was still a life-saving move."
Good thing they moved away before the accident indeed!