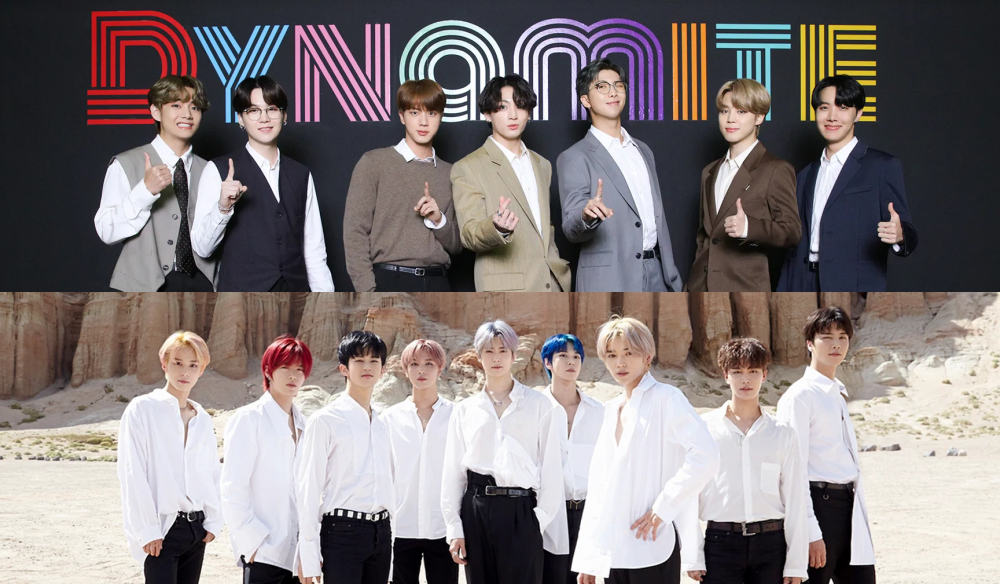 There are various topics of discussion in different online communities. The most popular discussion is, of course, about Korean celebrities and K-Pop idol members.
In recent years, there has been more and more discussion about K-Pop idols than ever before. Not too long ago, a netizen started an interesting discussion in an online community, in which many netizens gathered to give their two cents.
A netizen created a post with the title, "Write the title of a song that you want to steal from another group." The netizen began a discussion where fans were to chose a song from a different group that they want to steal for their favorite idol group.
The netizen who created the post picked, The Boyz' "Salty," ATEEZ's "Answer," EXO's "Monster," TXT's "9 and Three Quarters," and VIXX's "Shangri-La."
Other netizens quickly joined in the conversation leaving the titles of the songs they want to steal. Netizens commented, "I Need You," "I want to steal BTS's 'Mic Drop' remix version," "Blood, Sweat and Tears," "AB6IX's Breathe," "NCT's Highway to heaven" "EXO's Monster," "EXO's Love shot," "NCT's Boss and EXO's Tempo," and "BTS's Spring Day for me."