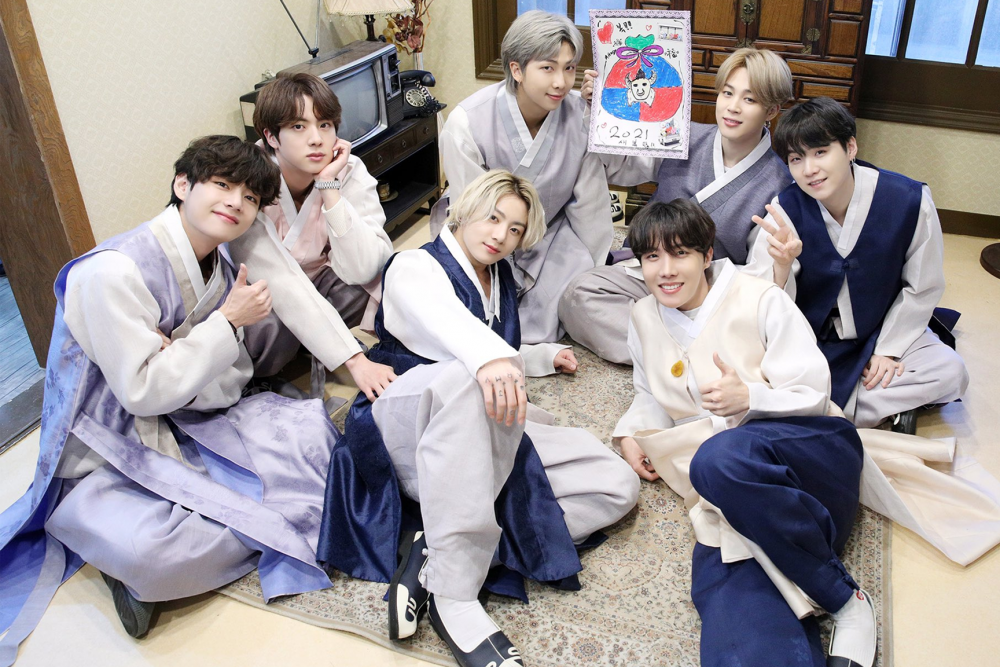 The Lunar New Year has already come, and every year BTS members dress up in beautiful Hanboks to greet their fans for the new year.
This year, the members sat down together to make a new year's card as they took turns drawing the front cover. Being the year of the ox, V and Jungkook were the first to start the relay and drew a blessing pouch with a picture of an ox on it. Then Jin and J-Hope colored in the drawing while RM, SUGA, and Jimin finished up the card.
The video was uploaded to BANGTANTV, BTS's official YouTube channel and fans quickly shared the video clips on various online communities and social media outlets.
Korean netizens noticed the Hanbok that the members were wearing and praised its graceful beauty in an online community, where a netizen shared various closeup clips of each members' Hanbok.
Netizens commented, "BTS really looks good in the graceful Hanbok," "They all look so good in the Hanbok," "V looks so handsome," "My heart is throbbing because they all look so lovely," "Their Hanbok color and style is so luxurious looking and it's so graceful," and " I really love their Hanboks."