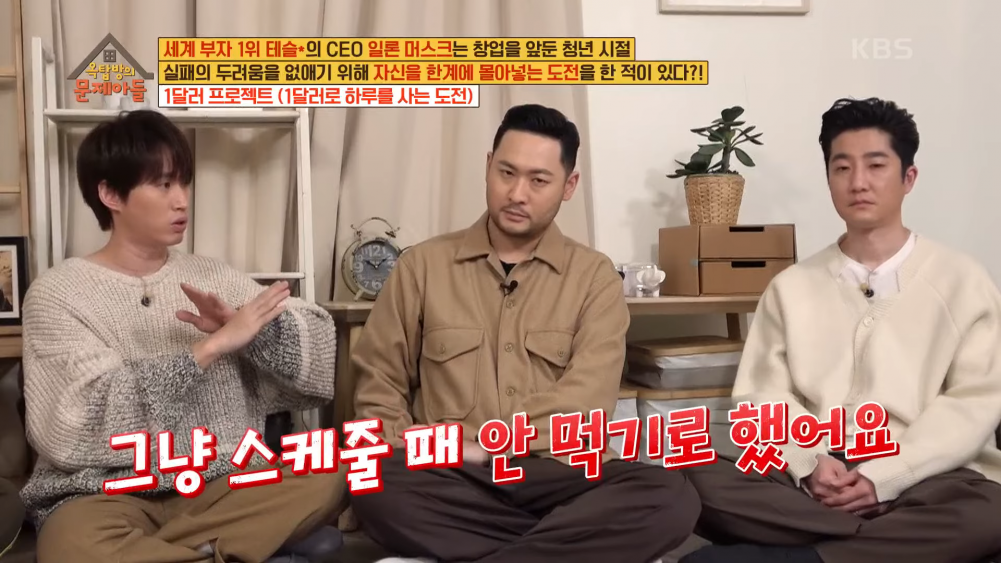 Epik High appeared in a variety show for the first time in thirteen years and was on the recent episode of KBS's 'Problem Child in House.'
During the show, Tablo shared a story that the members decided not to eat while promoting during the first few years after debuting. Tablo explained that Epik High was given a fixed allowance of 5,000 KRW ($4.50) per person per day for meals when they were promoting after their debut.
So when the group traveled to perform, they had to bring along backup singers that came to help them with the performance. So the group decided to gather their allowance and give the vocal singers 10,000 KRW ($9) from their 15,000 KRW ($13.50) allowance. So the members all decided not to eat anything while they were promoting and traveling to perform.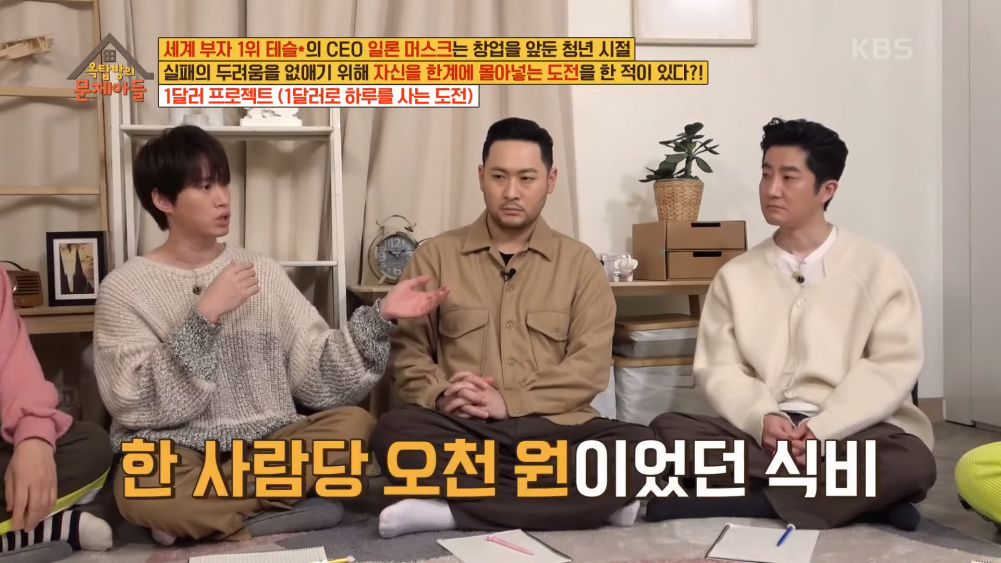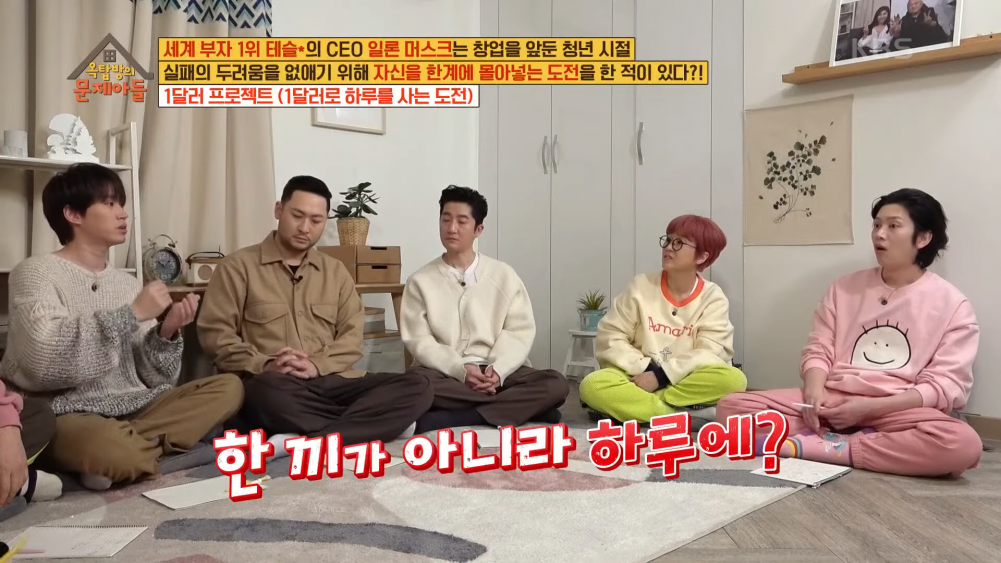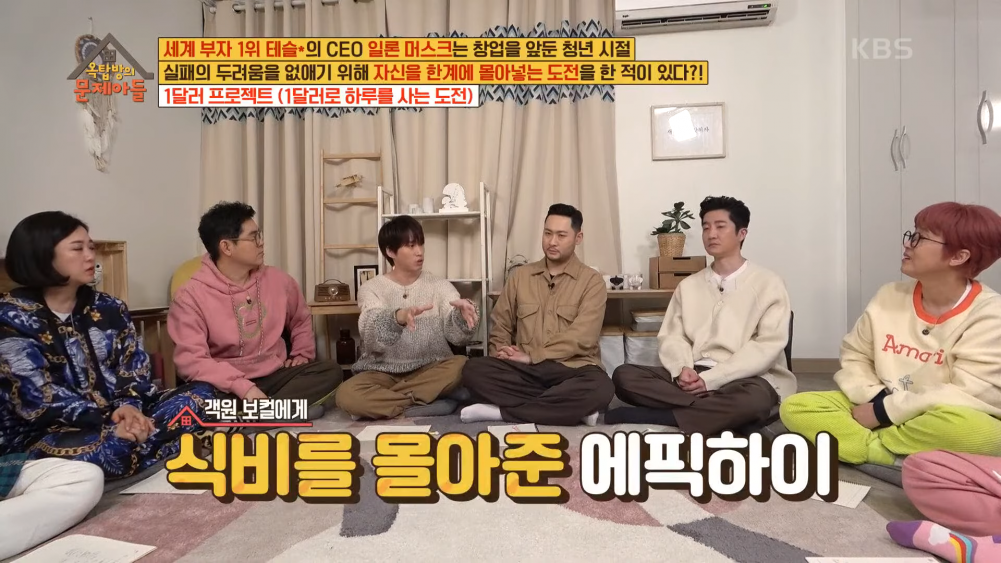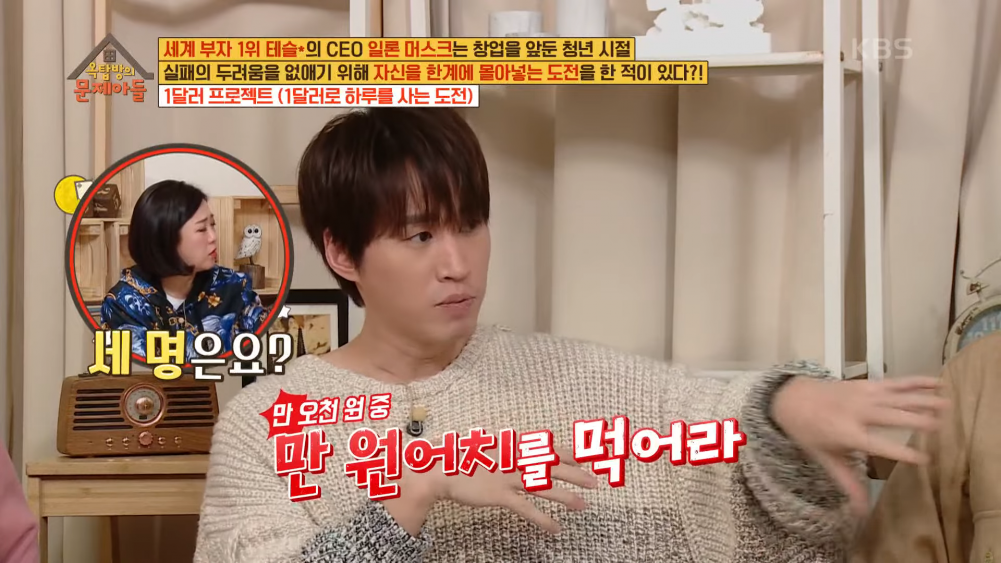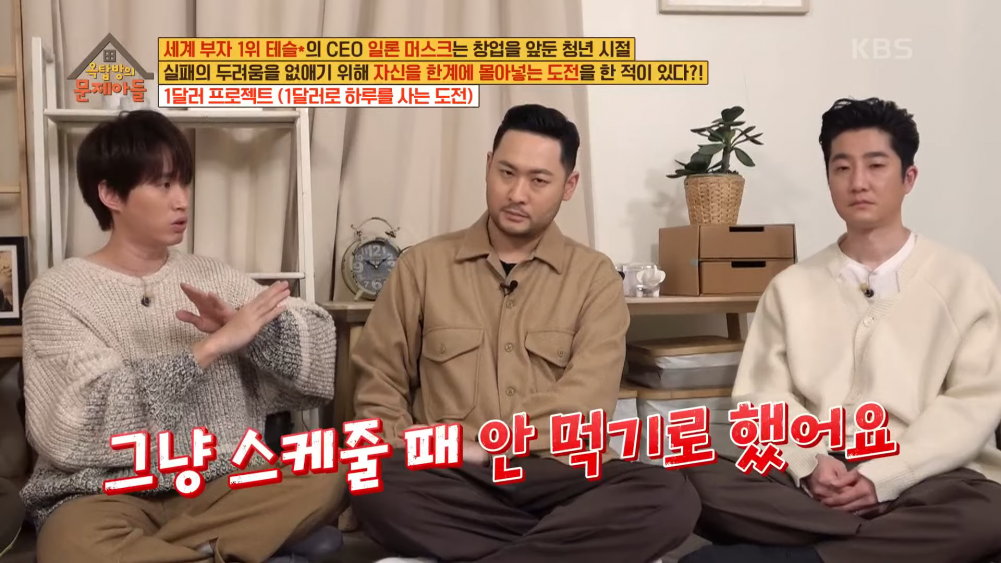 Tablo explained, "So when we were promoting our first album, we didn't eat anything when we traveled to perform." Then Heechul asked when they were able to eat freely without a meal budget. Epik High members reminisced back and replied, "It was either when we were promoting our third or fourth album." Tablo then remembered that they were able to eat anything after their third album, to which DJ Tukutz added, "it was after we won our first number 1 with 'Fly.'"
Tablo then stated, "Yeah, after that, we just ate whenever we wanted," explaining they did not need to starve during promotions anymore. Then one of the hosts added, "But another issue is that the members want to eat different foods, no?" Asking if the members ever fought over what to eat on the menu.
DJ Tukutz replied, "Mithra and I don't have a problem deciding the menu. It's just that Tablo has the mentality to always tries something different." He continued to elaborate, "When we're ordering drinks, Mithra and I would order coffee or a latte, but Tablo would want Arrowroot juice."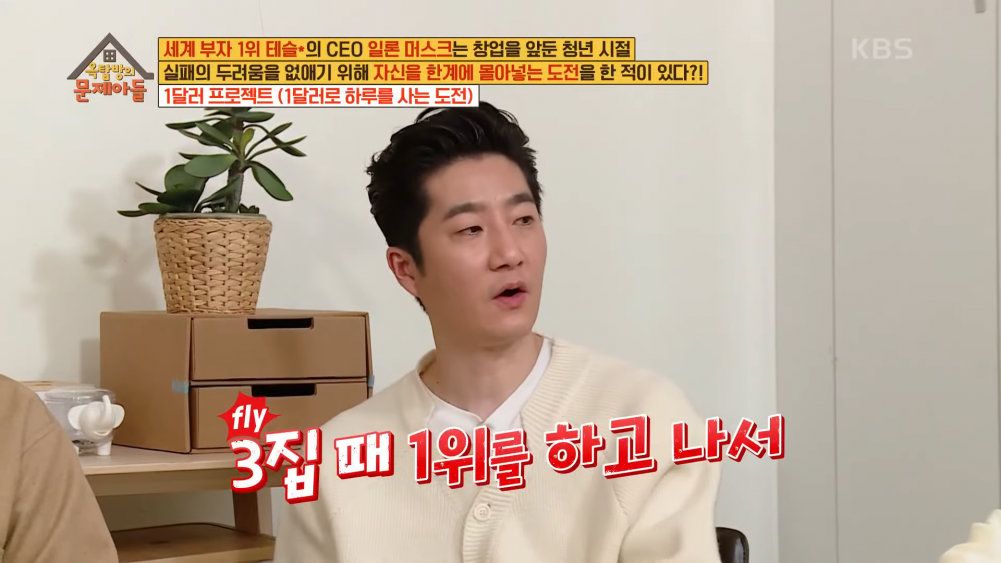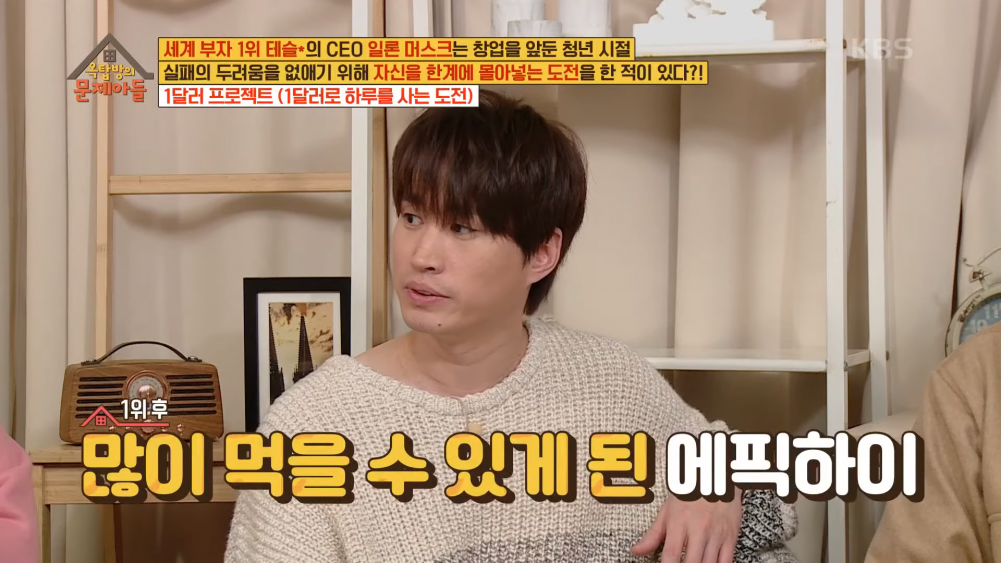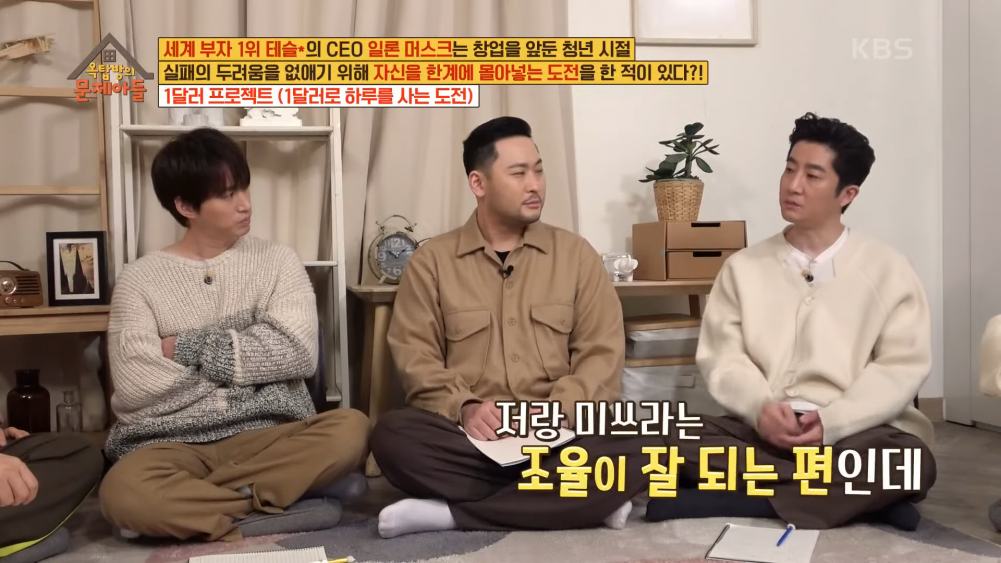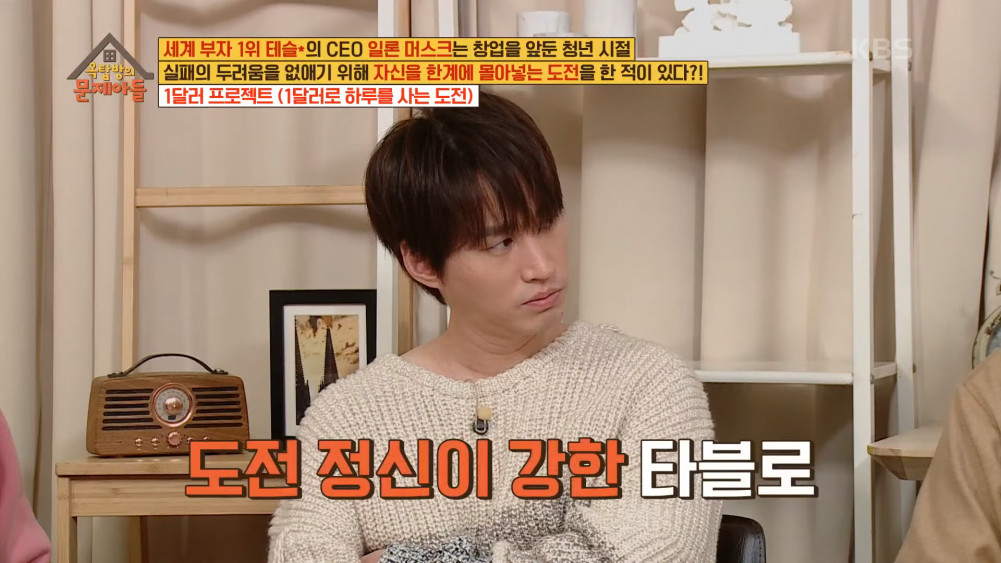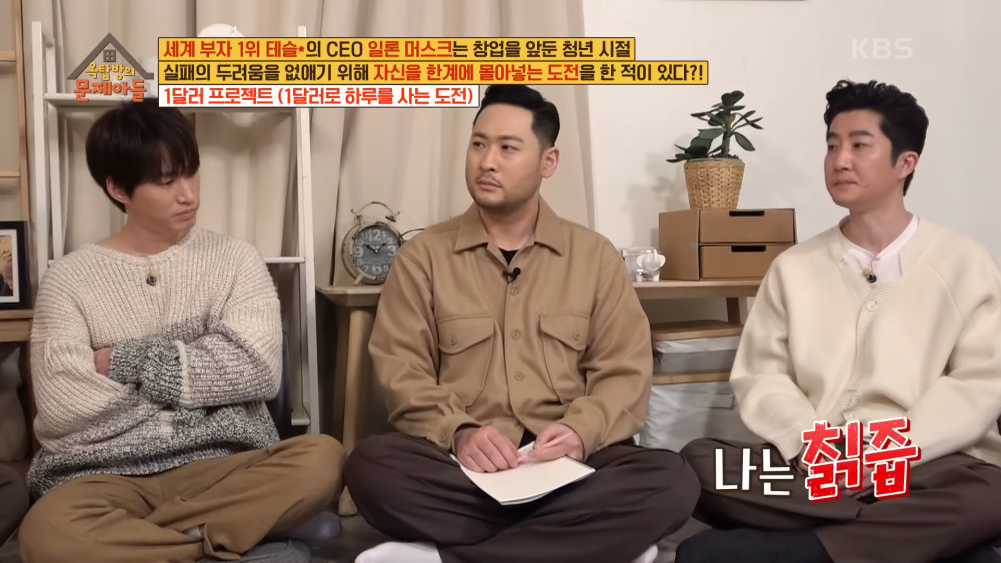 DJ Tukutz added, "This is always the case, so, at one point, I thought he was doing that just to be funny." Tablo counterargued by saying, "I'm not trying to be offensive but..." to which DJ Tukutz cut in half-jokingly, "then don't say it," making everyone laugh. Tablo then continued to say, "To be honest, we've known each other for 20 years. I thought about all the restaurants that Tukutz introduced me to and they were all bad."
At that moment, DJ Tukutz looked flabbergasted and replied, "This is the first time I'm hearing this! You had to say that now? You could've told me privately when it's just us two, but you had to say that in front of everyone when it's the first time we appeared on TV variety for the first time in thirteen years?" Making everyone burst into laughter.