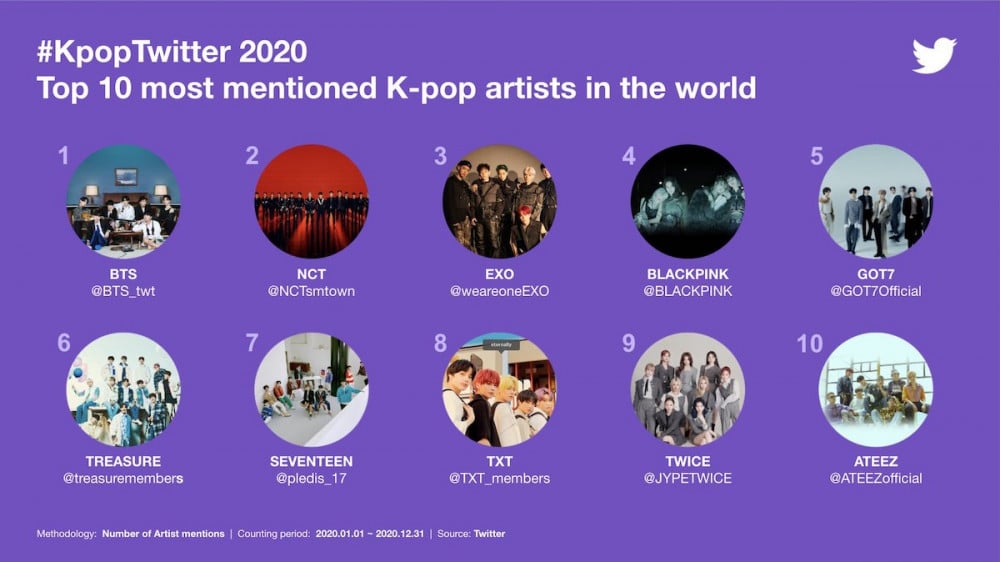 It's time to take a look back on 2020 with Twitter's very own #KpopTwitter recap!
In 2020, Twitter recorded over 6.7 billion Tweets related to K-Pop - an all-time high record! Particularly, as consumption of entertainment content saw drastic changes in 2020 with the onset of the global COVID19 pandemic, K-Pop also saw its formal rise to the status of a global, mainstream culture and phenomenon.
Now for the juicy stats! The top 10 most mentioned K-Pop artists around the world in 2020 are, in order: BTS, NCT, EXO, BLACKPINK, GOT7, TREASURE, Seventeen, TOMORROW x TOGETHER, TWICE, and ATEEZ!
The #KpopTwitter recap also revealed the top 10 most mentioned K-Pop songs in the world, the top 10 fastest-rising K-Pop artists in the world, as well as top 20 K-Pop markets by country, which you can check out below!