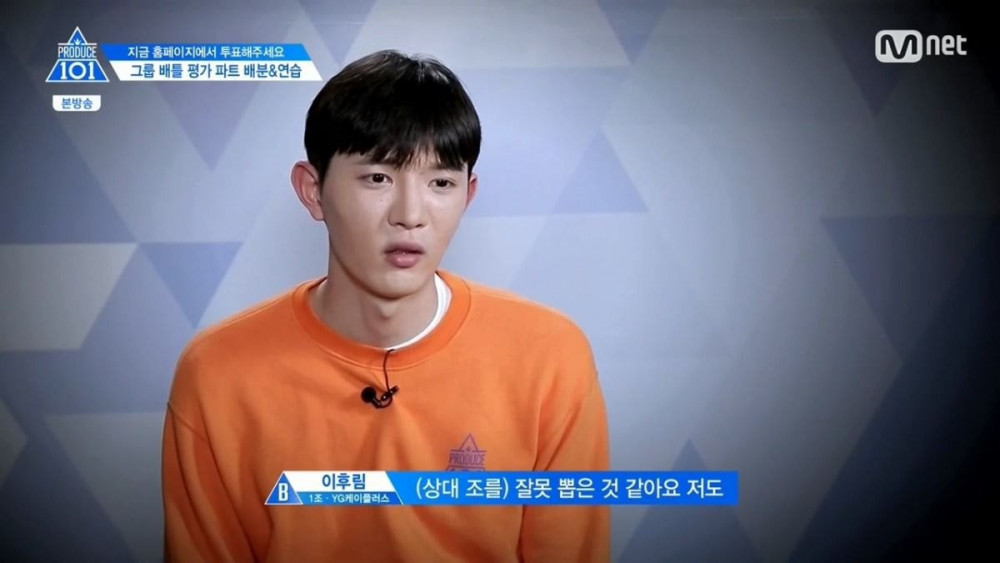 Lee Hoo Lim, a former trainee from 'Produce 101', is currently looking for his cousin who went missing.

On February 8 at 5 AM KST, a post sharing Lee Hoo Lim's Instagram story landed on a trending page of a popular online community. According to Lee Hoo Lim's Instagram story, his cousin Lee Hoo Rak (32), who is suffering from MDD, went missing around 8:30 PM on February 6th. His cousin was then spotted once again around the Gosung area in Gangwon province on February 7th at 1 PM KST. Lee Hoo Rak is 180cm in height and 74kg in weight.
Lee Hoo Lim relayed a message pleading public attention, "This is my cousin. Please help us find him. Those of you who are in Gangwon province and even if you aren't please take a look at this."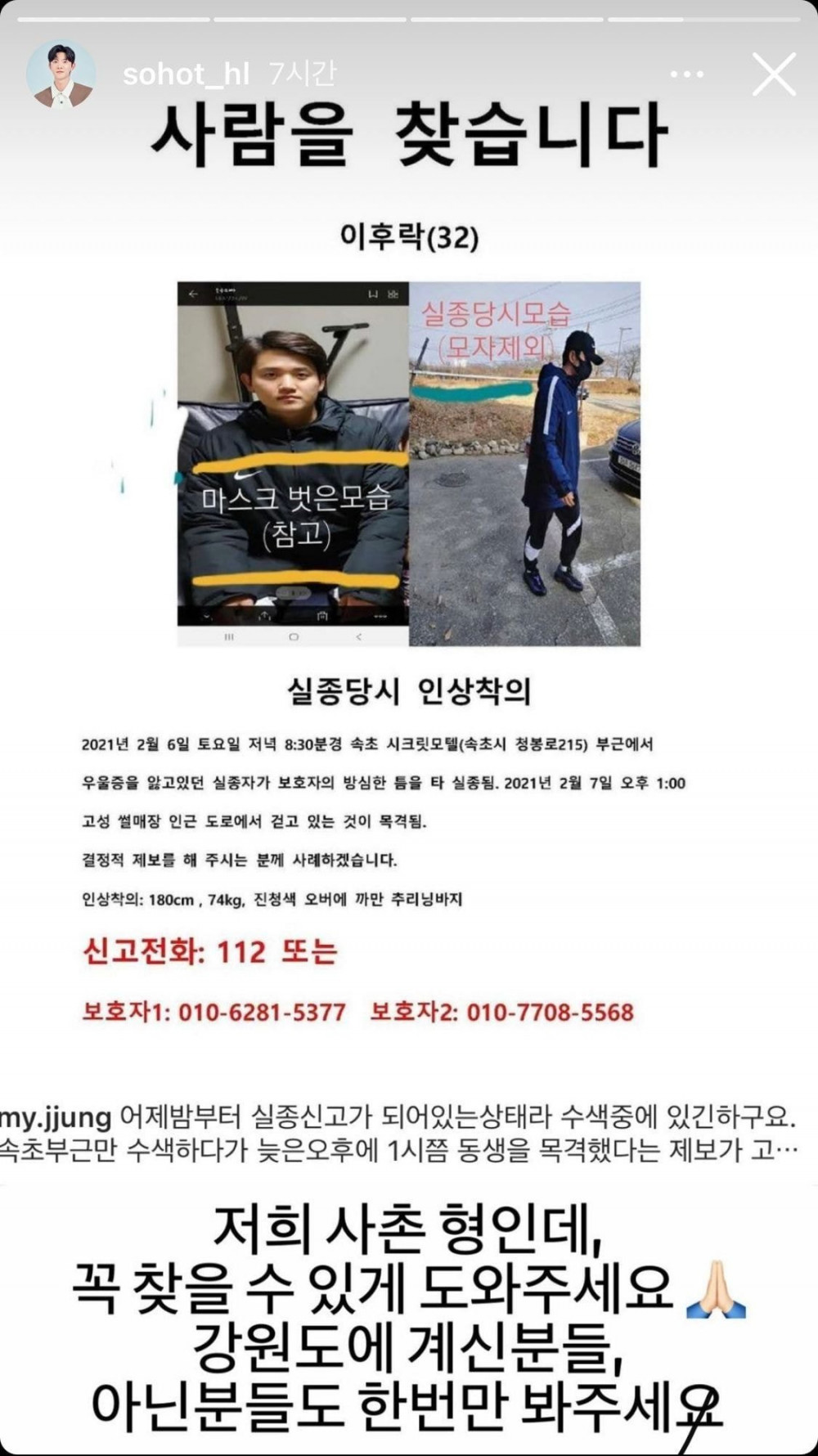 Netizens shared their concerns, saying: "Oh my god, it's still cold outside ㅠㅠ"
"Hope he can return home safely"
"Can everyone who came across this post leave a comment so we can make this to the trending page?"
"What's going on? Hope he is okay..."
"I really hope his family finds him"
"I still remember Hoo Lim covering '10 out of 10'. Wishing for his cousin's safe return"