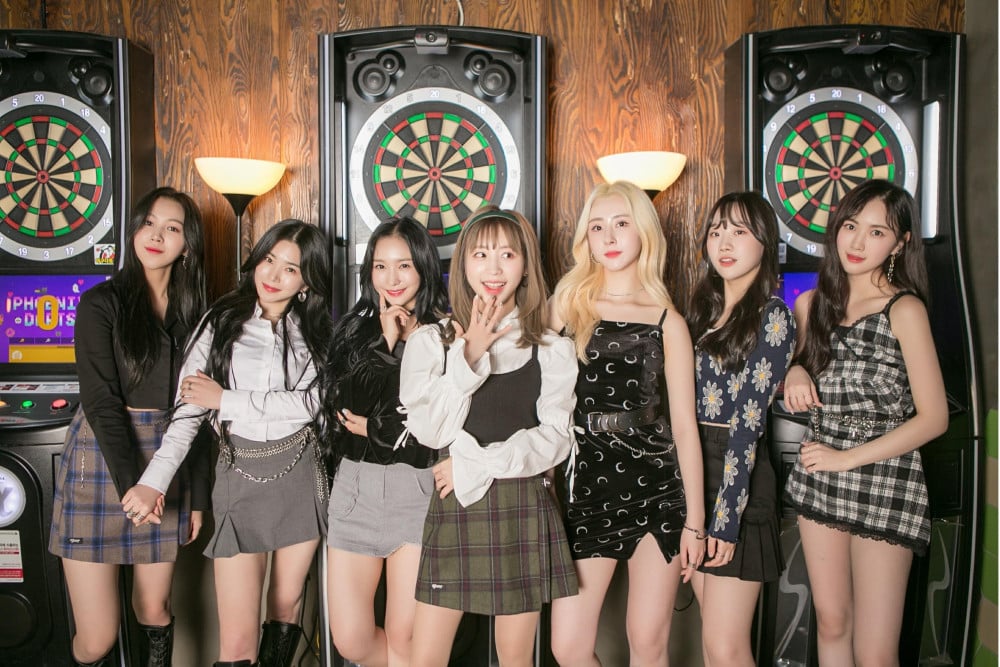 I.G has announced details about their debut!
The girl group consists of 7 members: Cheoum, Sua, Yesol, Riyu, Yejeong, Yusom, & Sera. They are scheduled to debut in March 2021 and ask for a lot of support after having "a long preparation period."
Their agency, Coville, also announced that the group signed a brand model contract with Phoenix Darts. Phoenix Darts is a global sports company which exports dart machines to more than 30 countries globally, including the United States, Japan, Taiwan, and many more.
It has more than 860,000 global members and is noted to have opened more room for the darting industry, for example by sponsoring and operating leagues, tournaments, and clubs. These events are held both online and offline.
I.G has filmed various contents with Phoenix Darts, the most notable being Phoenix Squad. Phoenix Squad is a YouTube web entertainment show hosted by I.G and Phoenix Darts. Filming took place at Pubdart, a new franchise store where you can play darts while eating high quality food at the same time. This is expected to air on March 2nd at 5 PM.