Please keep in mind this is MY PERSONAL LIST. Please do not be hostile. I went through all the songs of 2020 in K-POP again recently to make this list. I will be explaining my choices below the photos and music videos. Anyway, let's get started. I may put this in video format for my channel as well. I am unsure yet...
20. Better by BoA: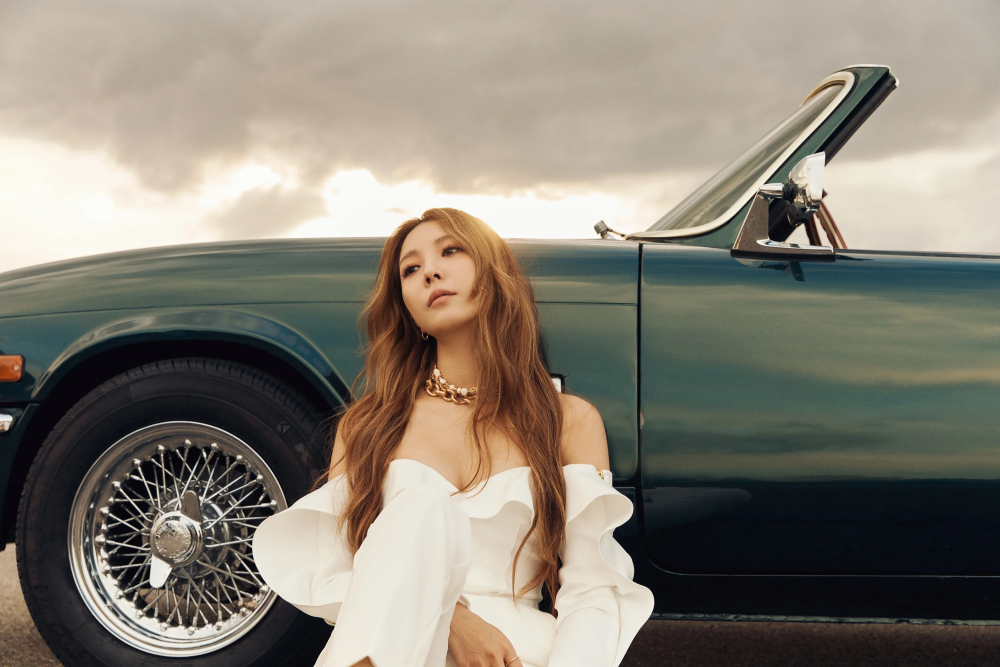 Ohhhhhh, it feels so wrong putting her at the end of the list...... but it was hard to limit this list to 20 alone..... I loved the Better comeback and the album was fantastic and beyond belief. For sure, her best work so far, with how cohesive it is. Combined with how much it attacks serious subject matter. While I adore this song and play it at least 5 if not more times a day. There was sooo much competition this year for the best songs of the year. Because while we were all stuck inside, K-Pop took that as a time to throw everything and the kitchen sink at us. I almost put one of the B-Sides from Better on here, but there will be MANY B-Sides to come on this list (in my honorable mentions).
19. MMM by Treasure
I have put the dance practice as the dance for this is so addictive, I love the lyrics to their songs. However, like many, I feel that the EDM beats are sometimes overused (Esp. IN I LOVE YOU). Here, however, it makes perfect sense and fits the theme of the lyrics and the atmosphere of the concept. I love that Choi and Haruto seem to be becoming more confident to try different instruments in their producing and composing. I am ready for them to kill us all like GD and TOP do as a writing/producing duo that rivals the best the west has to offer. Unlike the I Love You comeback, this comeback did not seem rushed, which made me happy. They even reproduced a new instrumental for I Love You's performance at MAMA. By the way, YG RELEASE THAT REMIX OFFICIALLY PLEASEEEEEEEEE! The MMM remix at MAMA was fantastic and their performance was a great way for YG to return to M-Net's trash dumpster of an award show.
18. Aya by Mamamoo
Personally, I have to agree with the majority of the Moos, as I also personally preferred Dingga. However, this song seems to have the same effect for the group as Hip. I heard this played in a Forever 21, one of the most mainstream stores on the planet, I about passed out. I like the song, don't get me wrong, but I feel this song is not their best. I cannot deny its impact in continuing to expand the genre into other countries and cultures. So, that is why it is here.
17. Got That Boom by Secret Number
I was not expecting to like this song as much as I do. I will be honest. Side note that heart dress truly has ended up everywhere. Their stylist had to have had that dress forever as WWE wrestler Maryse and many other female wrestlers have worn it publicly. It still looks amazing, though. Their first song was good but got annoying after a few too many plays, to the point I cannot listen to it anymore. I play this one constantly, however. Those Saxophone riffs made this song so endearing to my ears. The video was so high budget too, I hope to see amazing things from this group, especially as Denise has captured many of our hearts with how humble and down to earth, she is.
16. Blue Hour by TXT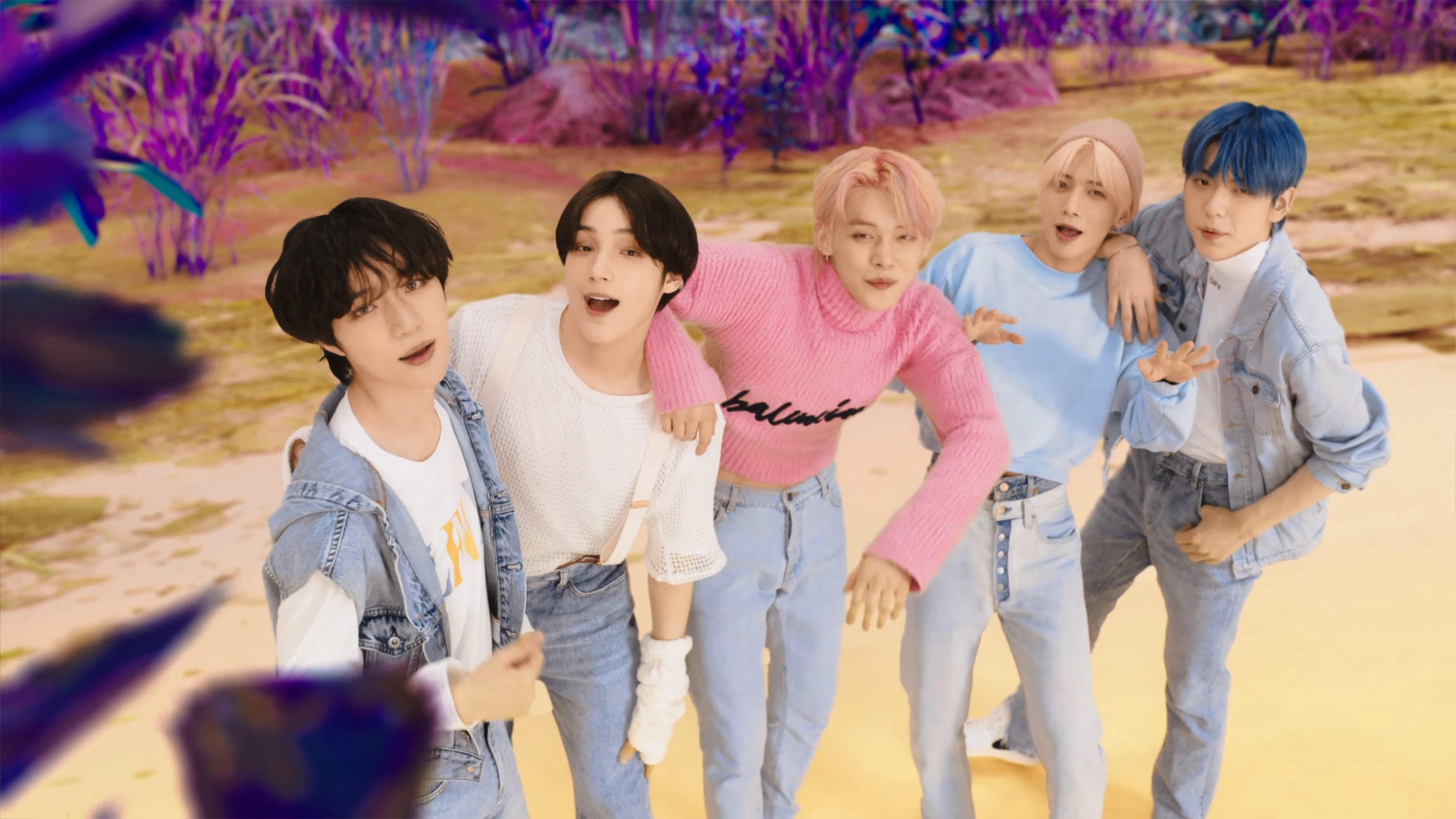 I am about to say something controversial, and I want to preface I still love BTS as I have since No More Dream, *sigh* do not kill me in the comments. I feel TXT fits the retro themes better than BTS... Dynamite fits TXT more, to be honest. I wish BTS changed from their bubblegum style straight to the Life Goes On concept and let TXT keep the retro thing to themselves for now, instead of doing it simultaneously. Honestly, the TXT being called BTS-lite is getting frustrating, and this comeback shows they can handle some concepts BETTER than BTS. The stages all were so well done and their clothing style was very well coordinated and fit the comeback themes so well.
15. Alien by Lee Suhyun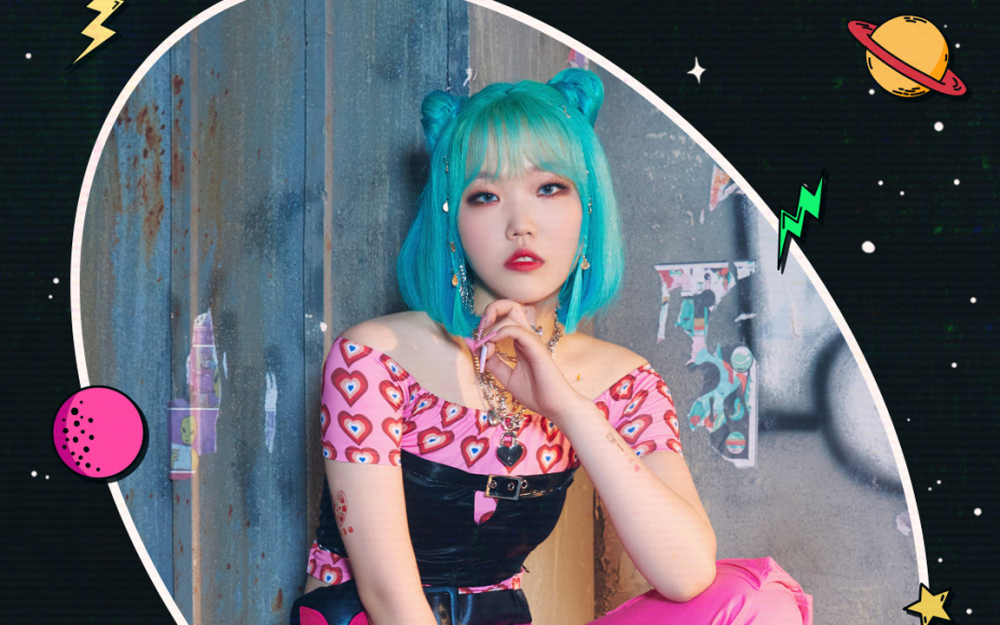 So yeah, there are a lot of Retro Themed songs on this year's review list.
Fun fact my 3 main genres are Asian Pop of all Kinds, Rock Music, and Synth Dance/Disco/New Wave Dance when it comes to my playlists. Like those are the 3 biggest and longest playlists on my Apple Music Library, so being given so many Synth Pop/Disco themed concepts this year has satisfied my dancey goth gamer heart. I thought she fit this concept so well, and the story/background they built around the song was excellent. They had us convinced this was set to be a Mino or GD/TOP comeback and totally land slided us when the concept went to Lee and she handled it so cleanly, I need YG to give her the solo album she deserves when her brother enlists.
14. DAWNDIDIDAWN by Dawn & Jessi
Can the general/casual K-pop fanbase stop calling him Hyuna's boyfriend now? Like he has a name, and yes, he happens to be her boyfriend of 6 years. He has been there for her while she has been ill lately and even left his job when they disrespected her. So, why do people insist on disrespecting him? Small rant aside, this song killed me when it came out. The brother-sister relationship these two have is so adorable. I loved his references to his girl without saying her name outright saying it, as it made for great wordplay on a rap level. Jessi's verse was beyond intense (as she usually is when rapping), and she added to the bug off theme of the song. Affirming that this man, in fact, has more talent than most people give him credit for. The dance he does for this song is addictive, and the outfits/black hair for the era was so fitting for him.
13. Open Mind by Wonho
Much like with Dawn, many people discredited the crap out of Wonho this year, while I and many of his fans from Monsta X awaited and prayed for a solo. When he did have his solo, he delivered a very sensual concept maybe no one was expecting. I take that back. I know no one was expecting it. The production of this song was a beautiful call back to the Who Do You Love from his former group at points. I liked the small hints at his past throughout this era while also cementing him as a solo powerhouse that has taken over the industry.
12. Back Door by Stray Kids
I almost considered adding the monster that is God's Menu, but I think Back Door took what God's Menu improved upon from their song Awaken and improved the concept style and furious wordplay even better. I love the addictive beat work in the background, which by itself is powerful. The music video and dance is fantastic. JYP, DO NOT SCREW THIS UP, LIKE YOU DID WHEN YOU KILLED OFF GOT7'S HYPE IN 2017.
11. Black Mamba by Aespa
Sighs... I did not want to put this here due to the lateness in the year when it came out. I cannot stop playing it, though. I do not feel they are Monster Rookies quite yet. I need a little more time and performances, etc. To come to that decision, but you cannot deny they have come through and swept even SM Entertainment's Antis off their feet. Many people compare them to K/DA, but the only similarity I see is they both have avatars and sing K-Pop, that's about it. The music video was prob SM's most high-budget video to date. SM has the past two years drastically increased their budgets for videos, stages, and even photoshoots. I am here for it as long as they continue treating their artists better like they have been since the whole Sulli thing.
10. Monster by Irene and Seulgi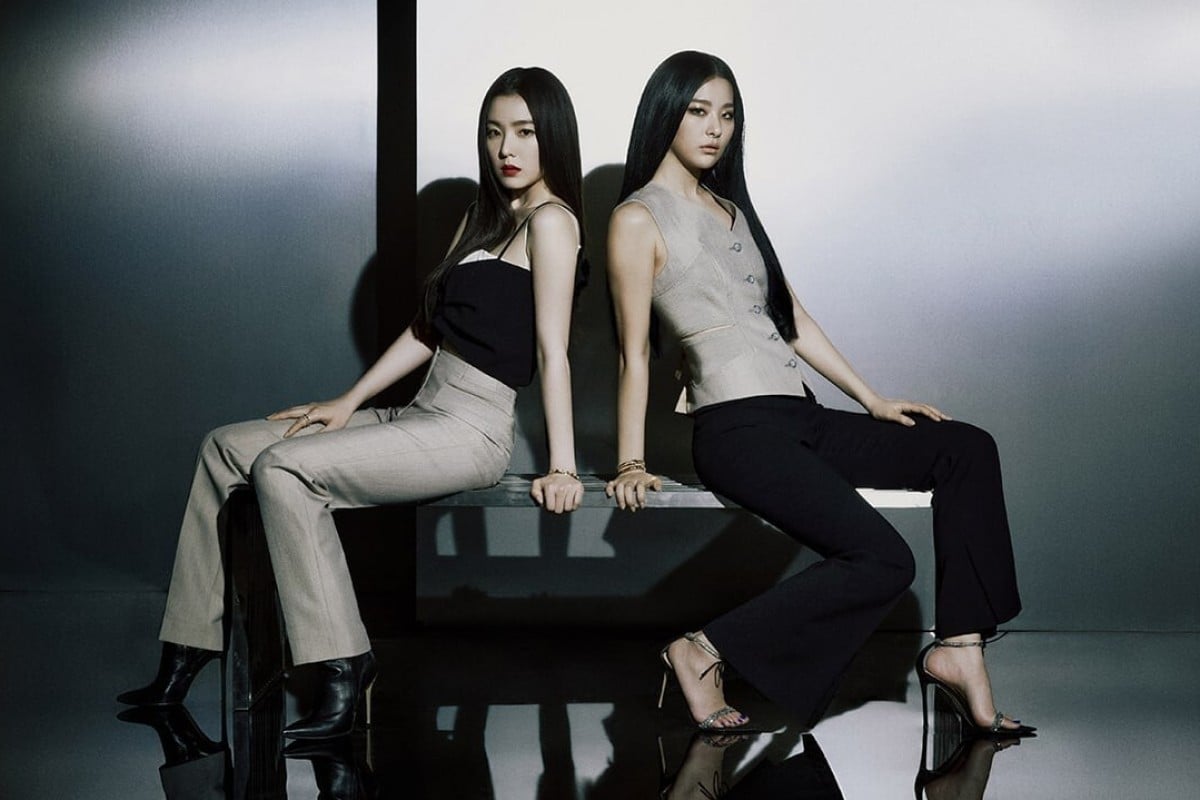 Seulgi dyed her red hair pitch black, not brown BLACK. I died inside like, oh dang, this girl is about to steal my soul. I adored the music video, and the one-take video cut I linked above shows that RV has the power to be bigger than SNSD if they are given the right concepts and promoted right. SM GET ON IT. Yes, I love SM's music, but I am yelling at them again for their mistakes, because y'all have the resources to do better!
9. What You Waiting For By Somi
I almost forgot this came out this year and thought it came out in 2019. I love the production here as it shows Teddy knows how to make a good song, but he literally has been lazy and bored producing Blackpink debut retreads the past two years. No hate just saying it has been noticed. I love her songwriting and really hope she continues to improve. The fact that Lisa made the choreography shows that making sure Somi succeeds with the Black Label after JYP brutally failed her numerous times, is a family project. I am ready for that. She seems to be trying to take things slow after JYP had her on endless packed schedules for years, but I think that is okay, and she deserves some time with her family, as do all idols.
8. Mago by Gfriend
I am so happy BigHit gave them such a budget for this music video. However, PROMOTE THEM BETTER WHILE YOU ARE AT IT! This song is so good but failed miserably on the charts, and it makes me sad as they could literally be at the popularity level of BTS if they promote them right (even a press run with BTS would be a good idea), but BigHit is not doing that.
7. Dream of You by Chung Ha and Rehab
THIS WAS THE INNOCENT GIRL OF I.O.I.! She is now killing us all with her grown concepts, she started her first EP with Jazz Swing, and I knew it was over then. She has become the BoA of the 3rd generation after having Gain be the one of the 2nd Generation. I am so in love with the biggest crossover predecessors of BoA in terms of talent/style and success being from smaller companies. Chung Ha has stolen my heart not only with this song but with her entire playlist of songs.
6. Lovesick Girls by Blackpink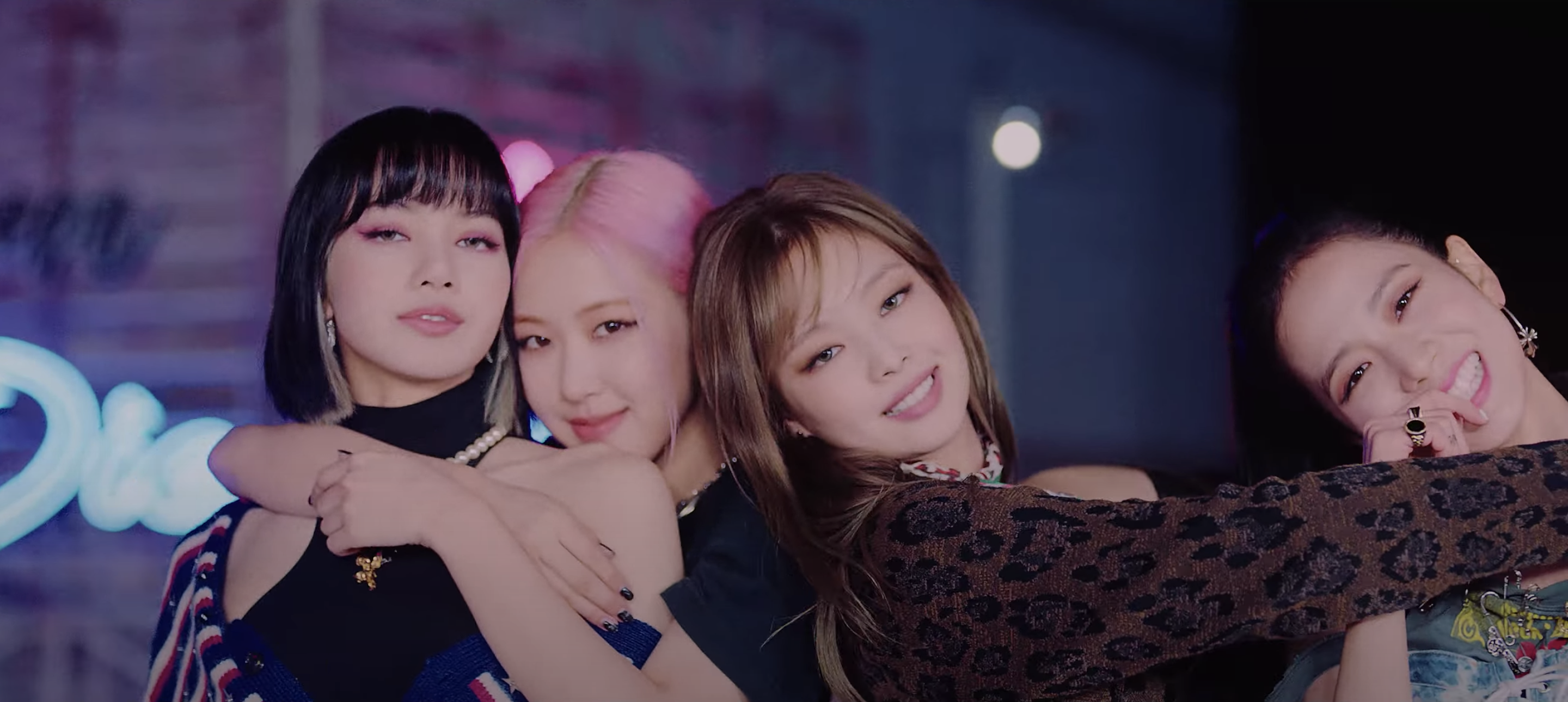 After the mess that was Ice Cream, I was afraid we were about to witness Blackpink slowly fall and crash terribly if their songs continued to be that rushed and obnoxious. Even though I am not a Blink at all, I felt they were about to crash in popularity like Wonder Girls and SNSD before them when their labels pushed them to the US, had them do English songs, as well as abandoning their fans and originality. Thankfully, that is NOT what happened and I am thanking the gods for that. Blackpink gives a raw look into how their public persona has destroyed their personal relationships at points during this era. It shows us once more that idols in some companies truly do have to sacrifice everything they love other than performing.
5. +HWA+ by CL
You did not think I was going to ignore one of my original biases and one of the people that I listen to on repeat when I am feeling so down I hate myself, making her comeback, did you?? This is her first full comeback with performances since leaving YG after they abused and mistreated the hell out of her. I am delighted to see her back and see everyone showing her love, new and old fans alike. Even fans who had no clue who she was, found her, found her story, and are now fully on her side. I am so happy to see her flourishing after her suffering.
4. La Di Da by Everglow
Everglow BLEW UP this year and I am very happy for them, La Di Da was the correct song for the group and I kind of wish they had taken this route instead of DUN DUN. But nonetheless, we are here now and they had one of the biggest songs not only in K-Pop but in the whole world this year.
3. Not Shy by ITZY
So, I did not expect this, but ITZY has surpassed TWICE in success. Not Shy reached sooooo many people and the album is even getting the Wonder Girls Two Different Tears treatment as it is getting an English version in full. Like B-SIDES and everything. I am so happy for them and just hope that they continue to space out their comebacks so that they have a good balance since, between comebacks, they have so many endorsements, from Oreos to cosmetics.
2. Helicopter by CLC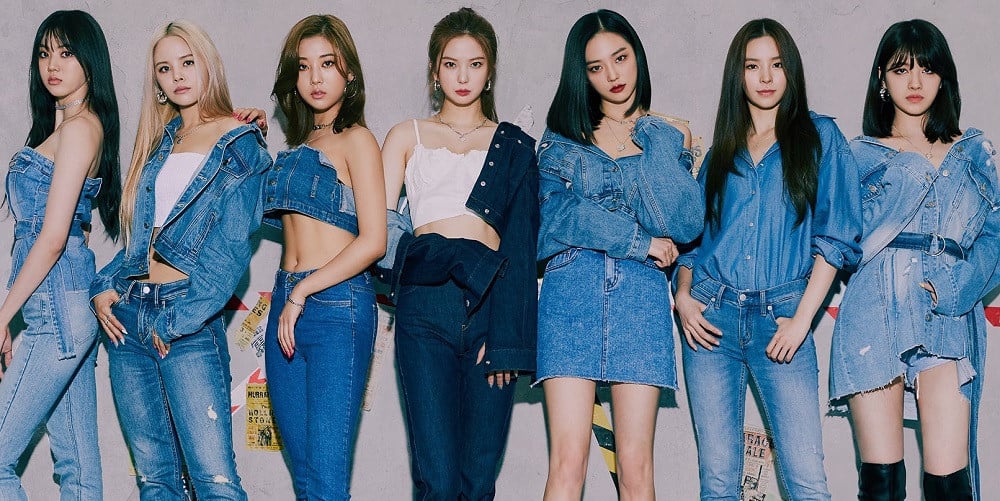 I was hoping I was going to be able to say we were awaiting a full album or a new mini from CLC at the end of the year. Instead, we are awaiting disbandment now after Elkie revealed just how terribly horrid Cube has been treating them. I am very sad at this news as a Cheshire. They worked so hard, and even the English version of Helicopter had its own music video the English version of Oh My God did not have that. We would later find out that Cube would keep the girls under contract so they cannot perform for other companies but had notified them that Helicopter would be their last comeback planned for their careers. Cube truly took the trust of these girls and mistreated them their whole careers, and then every time they started to get famous, they squashed it almost as if to punish them for daring to be successful.

Honorable Mentions:
and more.
Finally.... The #1 pick:
1. Oh My God by (G)-Idle & Cry For Me by Twice (TIE)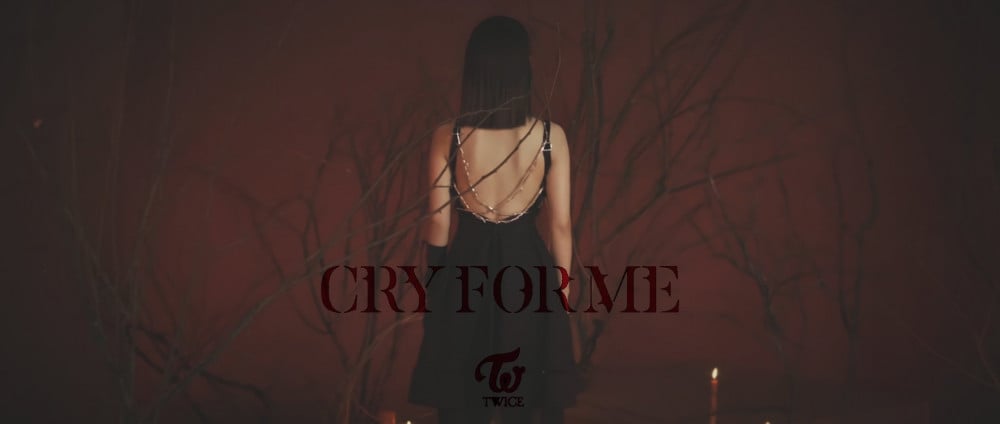 I honestly could not choose one or the other. I felt they both conveyed dark concepts I adored and the songwriting regarding a toxic relationship you are still reeling to go back to for some reason, was very very relatable. I also felt the darker concepts honestly fit the groups fantastically and definitely shown to be where they are both most comfortable; it seems. The music video for oh my god and concepts for both showed how a dark theme can be elegant and very well done. It does not have to be the person singing, shown as crazy. They can show that they themselves are suffering due to their partner's choices, and that does not mean they are unstable.
Thank you for viewing my list, and my reviews of the songs included. Please remember to be respectful in the thread.