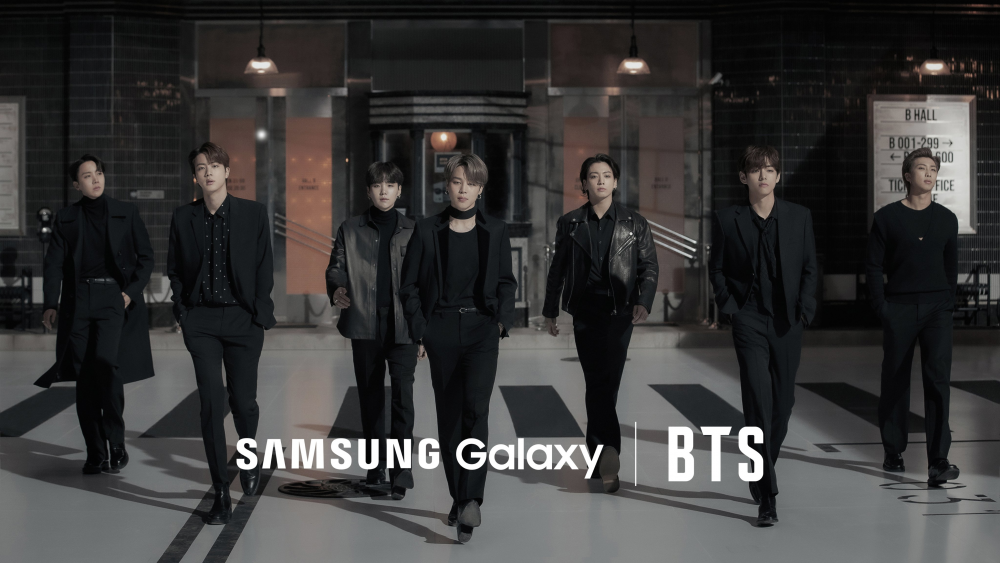 On January 14th, the new Samsung advertisement with BTS was released on social media, and fans can't get over how good all the members look in it.
Samsung released a photo of the seven members all wearing black as they walk in a straight line.
Each member gives off a chic vibe as they pose candidly as if walking through a building. In particular, all the members are dressed in black but show off their individual style.
Since the photo was released, many BTS fans can't get over how awesome the members look. Netizens gathered to an online community to praise the perfection of the photo by commenting, "This is why I like advertisements from a large company," "This photo is so crazy, Jin and V look like models as well as the other members," "Jimin and V look so handsome," "I'm speechless at the vibe of the photo, it's so awesome," "All the members look so good," "I really like this photo," "Jimin's vibe is so crazy," "Jimin looks so good in that choker," "Samsung really did a good job," "Love the look" "RM looks so good," and "They're all models."