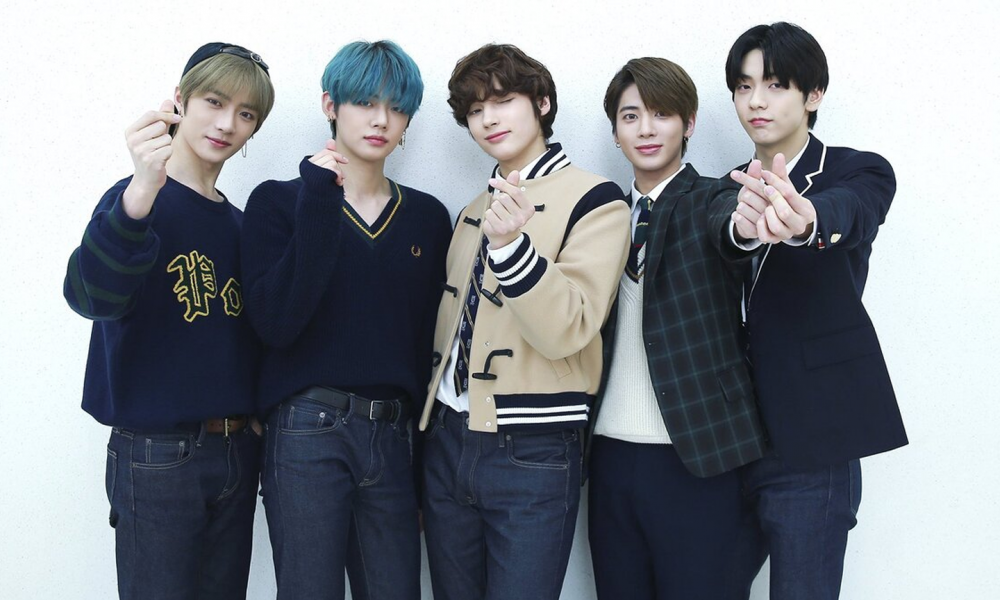 TXT topped the Oricon daily album chart with their first full-length album released in Japan.
According to the agency Big Hit Entertainment on January 21st, TXT's first full-length Japanese album, 'STILL DREAMING,' which was released on the 20th, topped the latest daily album chart released by Oricon. The album has already sold a total of 61,074 copies.
The album contains a total of ten tracks, including the original Japanese song "Force." The song "Force" was pre-released on January 10th and has been selected as the theme song to the Japanese animation 'World Trigger' Season 2. The song gained popularity quickly and remained at the top of the Line Music Daily Chart, Japan's largest music site, fora week starting from the day of its release.

In addition to this song, the album also includes the Japanese version of various songs such as "Blue Hour."

TXT, which is the boy group under the same label as BTS, has recently become prominent in the global music market as their popularity stretches beyond Korea. Their third mini-album, released in November last year, topped Japan's Oricon Daily and Weekly Album Charts and also entered 25th place on the U.S. Billboard main album chart Billboard 200.