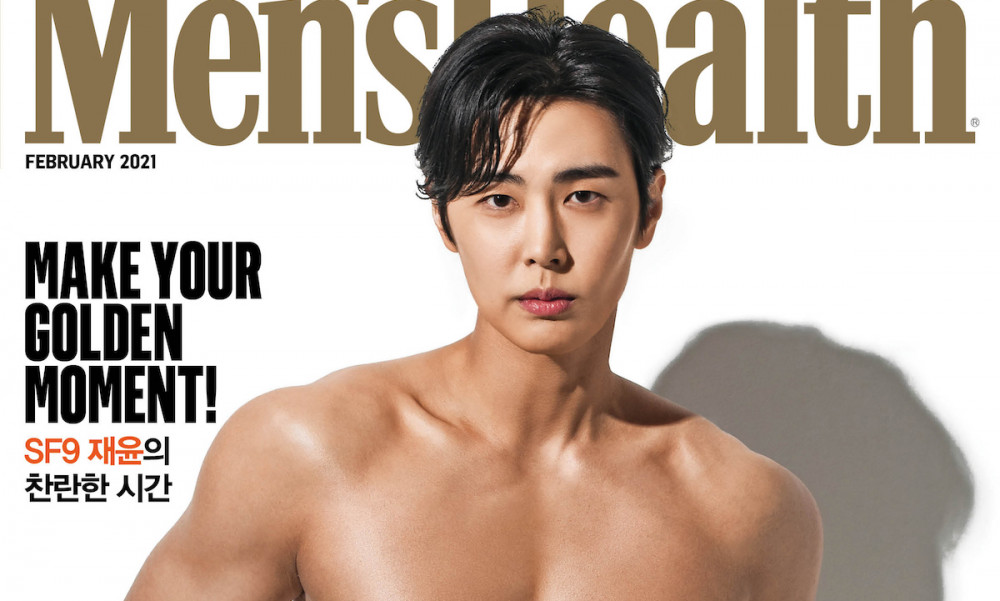 SF9's Jaeyoon is the latest male idol to land on the cover of 'Men's Health' magazine in Korea!

Not only did Jaeyoon manage to stun fans and readers alike with his perfect body, he also demonstrated a unique, gentle aura which complimented his comforting image. The idol also flawlessly pulled off a variety of styles such as a leather jacket with jeans, workout gear, as well as a suit.
During his interview, Jaeyoon named fried chicken and gopchang (small intestines of beef or pork) as the foods he gave up while preparing for this photoshoot. He also expressed his wishes to perform in front of real fans as soon as possible.
Meanwhile, the February edition of 'Men's Health' magazine will be available in stores starting January 25!