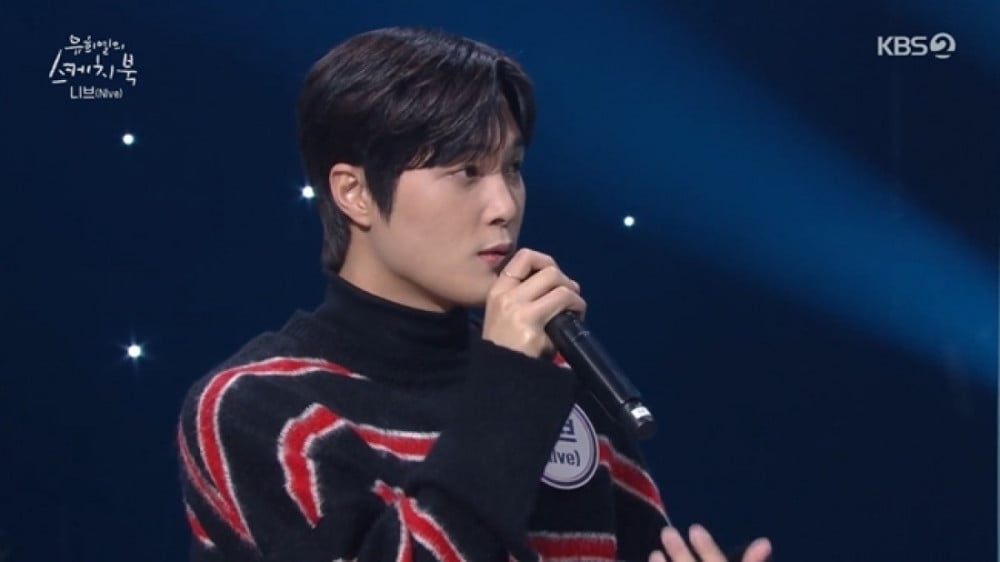 NIve posted an apology on his Instagram Story after his interview with Yoo Hee Yeol stirred controversy.

On the January 8th episode of 'Yoo Hee Yeol's Sketchbook', singer-songwriter NIve made a guest appearance. During the interview, Yoo Hee Yeol asked him about his collaboration with BTS' V. "Blue&Grey" is a song originally intended to be a part of V's solo mixtape, but it was released as the third track on the group's album 'Be'. V has personally shared that he wrote the song while he was going through rough times. But Yoo Hee Yeol referred NIve as an original composer of the song, and NIve did not correct him which resulted in sparking online debate.
Below is the snippet of the interview that stirred controversy.
Shortly after the show, BTS fans pointed out him singing the song after being introduced as an original composer is disrespectful to both V and his work. Subsequently, he issued an apology on his personal Instagram which is shown below.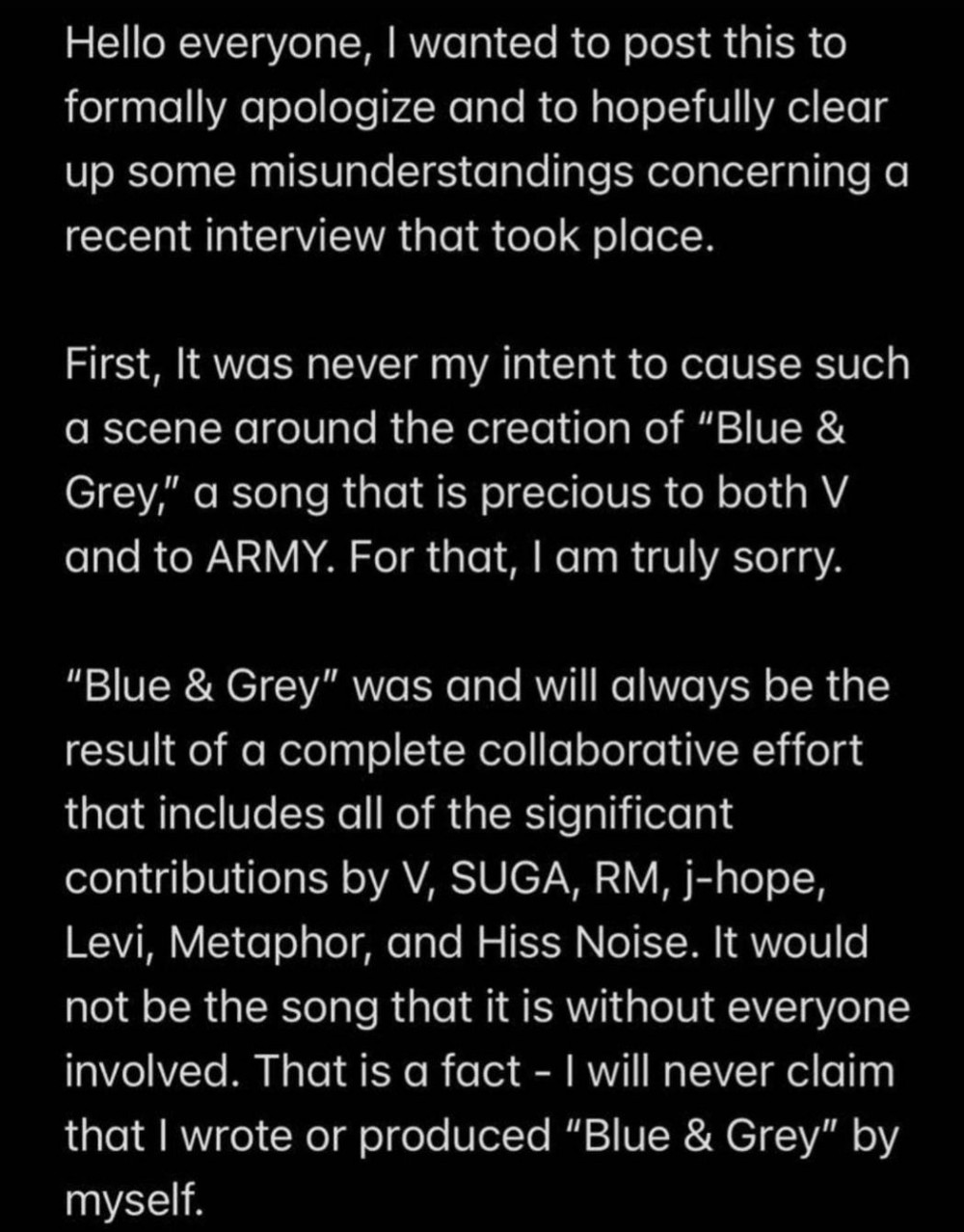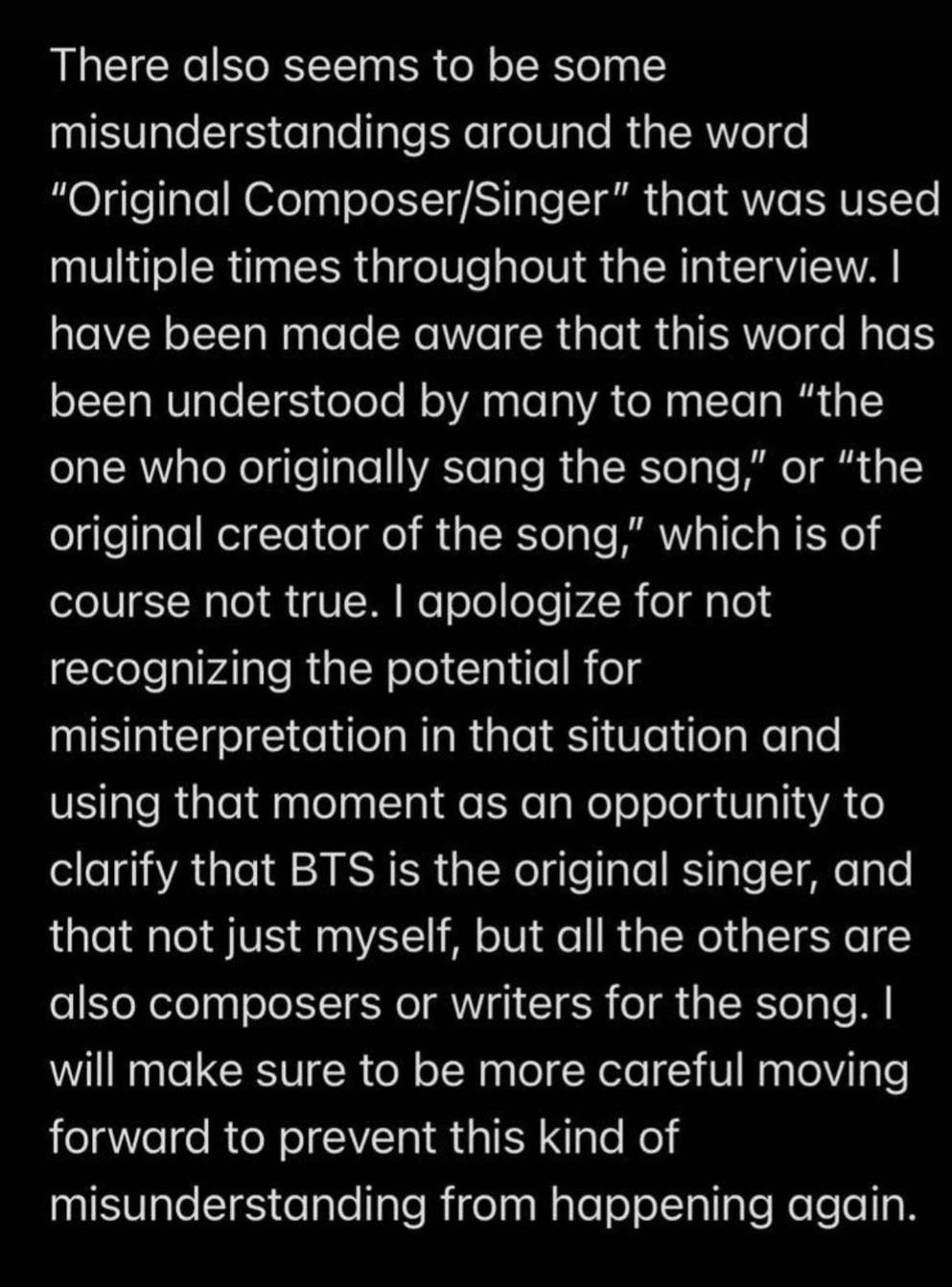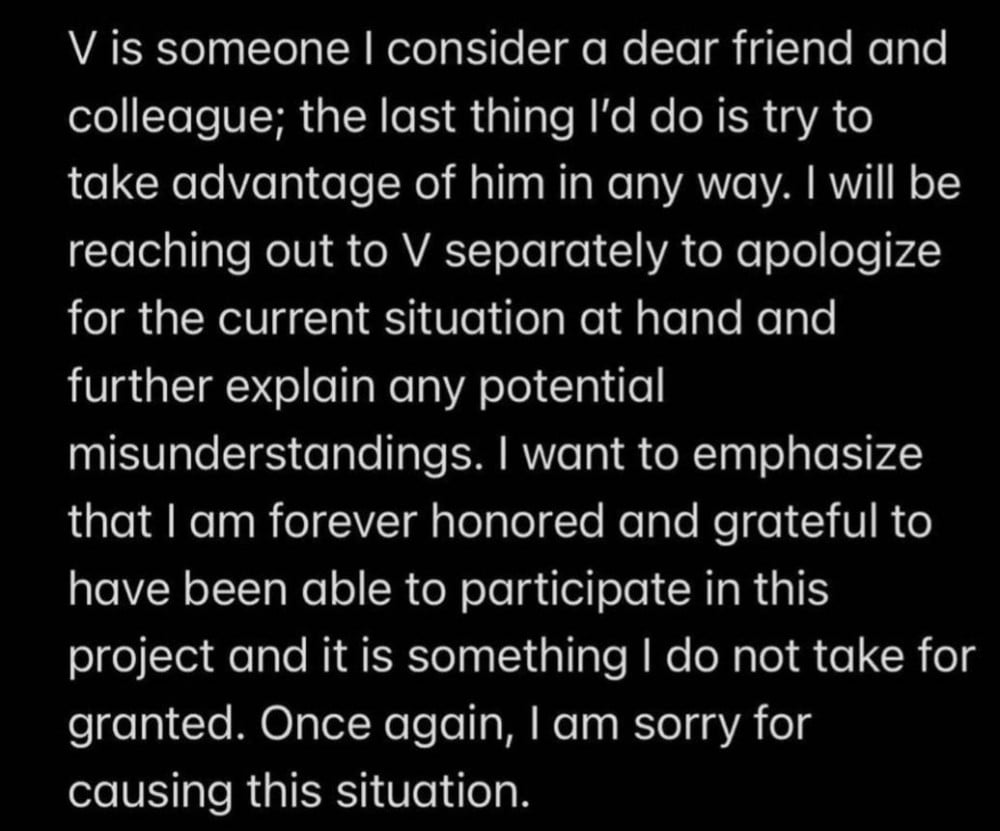 What do you think of this situation?