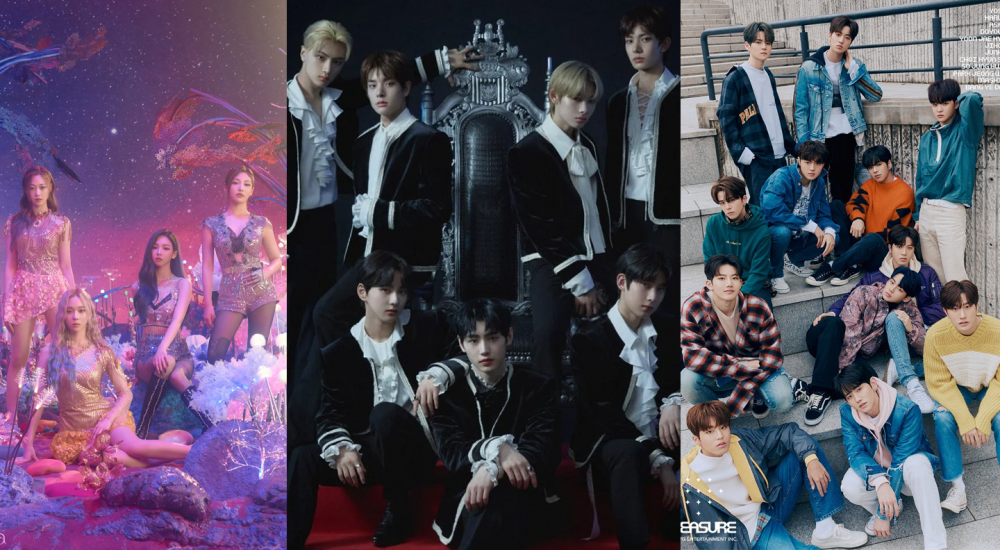 2020 was the year when the whole world came to a stop as the COVID-19 affected all countries across the globe.
Still, that didn't stop the K-pop industry from releasing new idol groups last year. Despite the restrictions that came about music performances, K-Pop idols continued to release new music in an effort to encourage their fans in the new era.
However, fans feel sad and bad for the rookie groups that made their debut in the year 2020 because they have not yet met their fans in person because of the quarantine measures.
One netizen posted on an online community how her heart hurt thinking about the groups that did not meet their fans in person yet. The netizen asked other netizens, "Doesn't it hurt your heart seeing the new K-pop idols not being able to meet their fans in person?"
The netizen explained, "My favorite group in ENHYPEN, and they were imagining seeing their fans in person recently. Hopefully, the situation gets better so that all rookie K-pop fans can meet fans in person a day quicker."
Fans of other groups also joined in the online community to encourage the K-Pop group that made their debuts this year, such as ENHYPEN, TREASURE, aespa, and more. They commented, "Aww, I feel bad, I wish I can see my favorite group too," "It's unfortunate, but it's super cute that they pretend to see their fans in person," "TREASURE too, they didn't get to see their fans in person," "I really wish we can have an in-person fan event soon," and "I want to see them in person too not just on the screen."