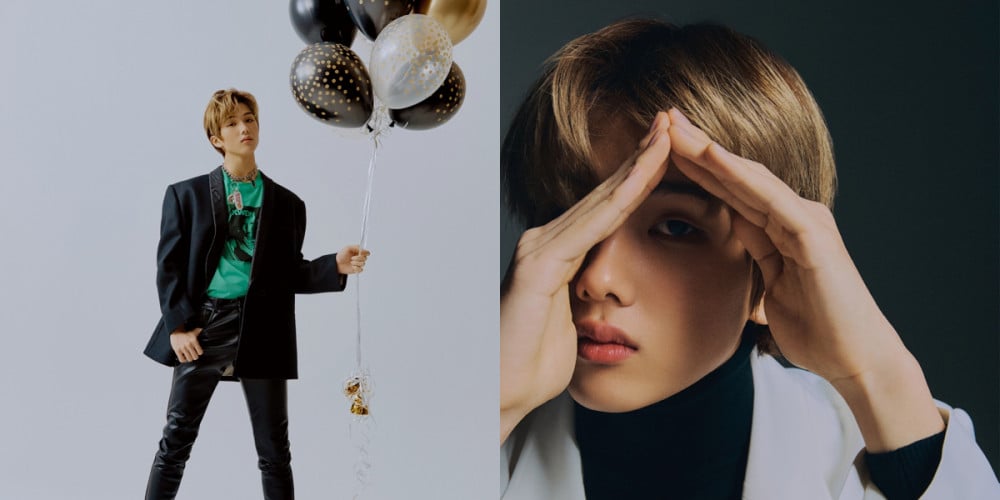 The ultimate maknae of all 23 members of NCT, Jisung met up with the February edition of 'Allure' magazine for a special solo pictorial!
Jisung will finally be turning 20-years old in 2021, meaning he will be of legal adult age in Korea. His latest 'Allure' pictorial took inspiration from Jisung's coming of age and emphasized his mature side.
In his interview, Jisung first discussed what he's been up to lately. "I am practicing my vocals. I've always liked singing. I am doing my best to show a better side of me, since it would be great to sing and dance simultaneously," Jisung said. He also added on, "No matter what profession, I think people who are passionate about their work manage to convey a sense of purity. I want to maintain that purity. I want to protect my passion even as an adult."
Jisung was then asked to reflect on how much he's changed since debut. "When NCT Dream first debuted, we were all minors, but now we are all adults, me included. To the fans though, nothing seems to have changed since then. I think that will help us to go on longer." Finally, Jisung contemplated, "In the past, I thought that I wanted the age of 20 to be my turning point. But now, I would rather things stay the same. The fans say that they are sad now that I'm an adult. Some fans have seen me when I was 12-years old. Even when I look back at myself at that age, I admit I was cute."