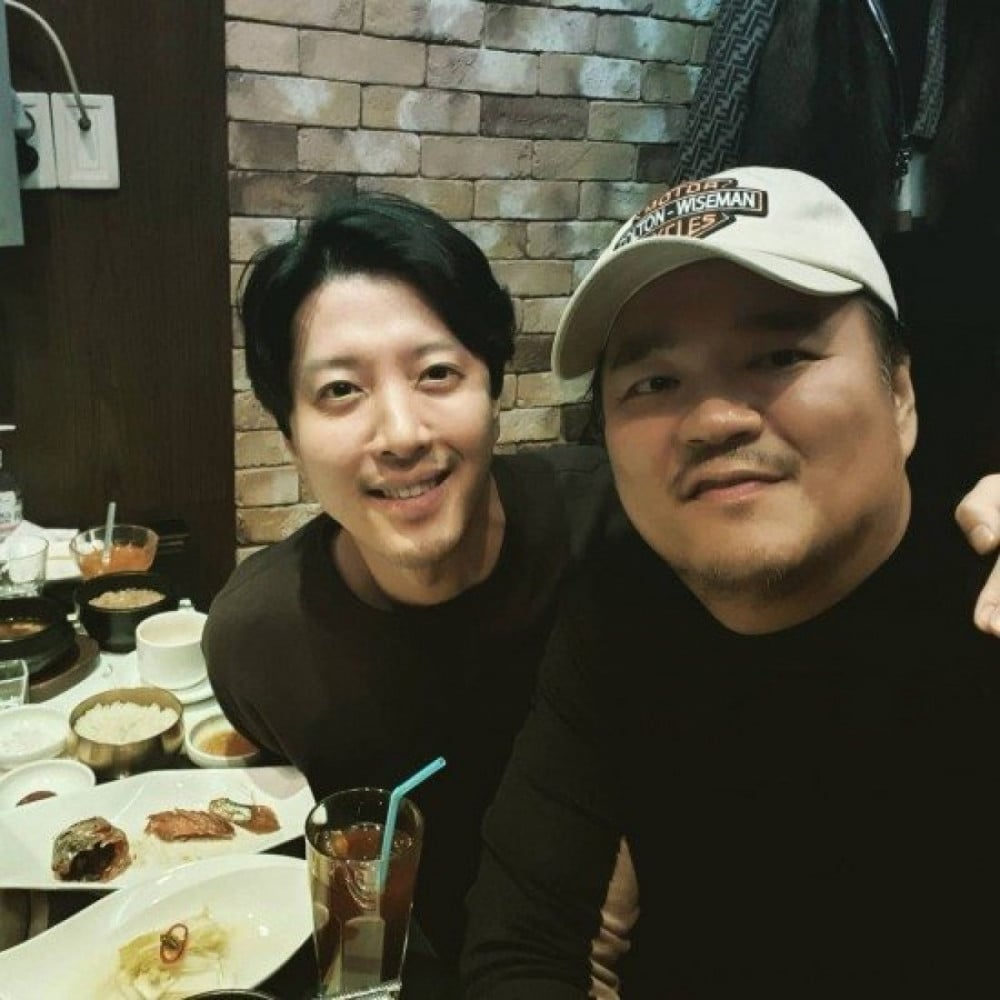 Lee Dong Gun updated his fans for the first time since his divorce.

On January 28th, comedian and actor Choi Seung Kyung posted a selfie with Lee Dong Gun, with the caption "It's too obvious that I was closer to the camera. Two guys just talking for three hours...". Choi Seung Kyung and Lee Dong Gun filmed together for KBS 2TV's drama series 'Queen for Seven Days' back in 2017.
This marks Lee Dong Gun updating his fans for the first time on social media since his divorce. The actor/actress couple Jo Yoon Hee and Lee Dong Gun divorced last year after 3-years of marriage. Jo Yoon Hee has custody of their daughter, born in December of 2017.