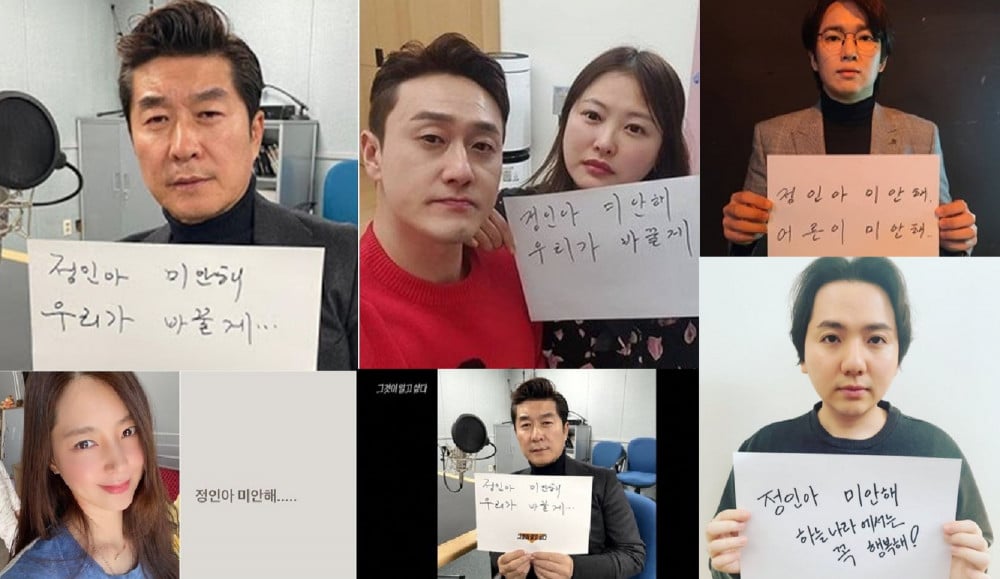 [TW: Child Abuse]
Celebrities and netizens alike are trending '#SorryJungin'.
In a recent episode of SBS's 'Unanswered Questions', the program covered the tragic news of an adopted female child named Jung In who passed away last year in October. After being carried into the hospital emergency room, the 16-month infant was revealed to have suffered severe damage to the pancreas and to other major organs. It was also discovered that her stomach was full of blood and that her limbs and collarbones were broken. The doctor who took charge of her autopsy commented, "How could she have lived every day in this appalling manner?".
It was revealed by the SBS program that Jungin, who was adopted when she was only 6 months old, was repeatedly abused by her new parents. According to the investigation, the parents had regularly neglected the child, leaving her alone inside the car or at home, and had physically assaulted her multiple times. Jungin's day care teacher and pediatrician had suspected a possible case of child abuse, but their reports to the police had been ignored three times.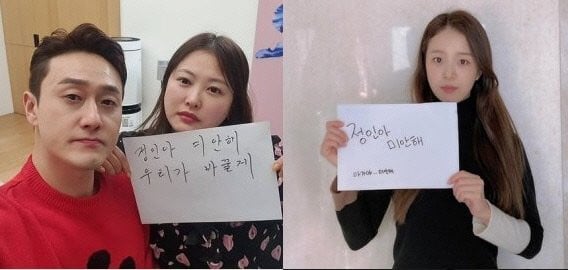 In light of the episode broadcast, many celebrities, including former announcer Bae Ji Hyun, actresses Seo Hyo Rim, Hwang In Young, Han Chae Ah, and former soccer coach Cha Beom Geun took to Twitter or Instagram to trend '#SorryJungin' and uploaded images of themselves.

In order to spread the news even more, viewers also took the national petition platform and criticized the officials who had "completely ignored the case". Some even propagated the message: "The police killed the child."
Furthermore, many voices are asking for a severe punishment to befall on the adoptive parents. The police arrested the adoptive mother for child abuse, and the trial begins this coming 13th.
The hashtag written in Korean on Instagram has reached over 6,000 posts. This online campaign was initiated by the SBS program itself.