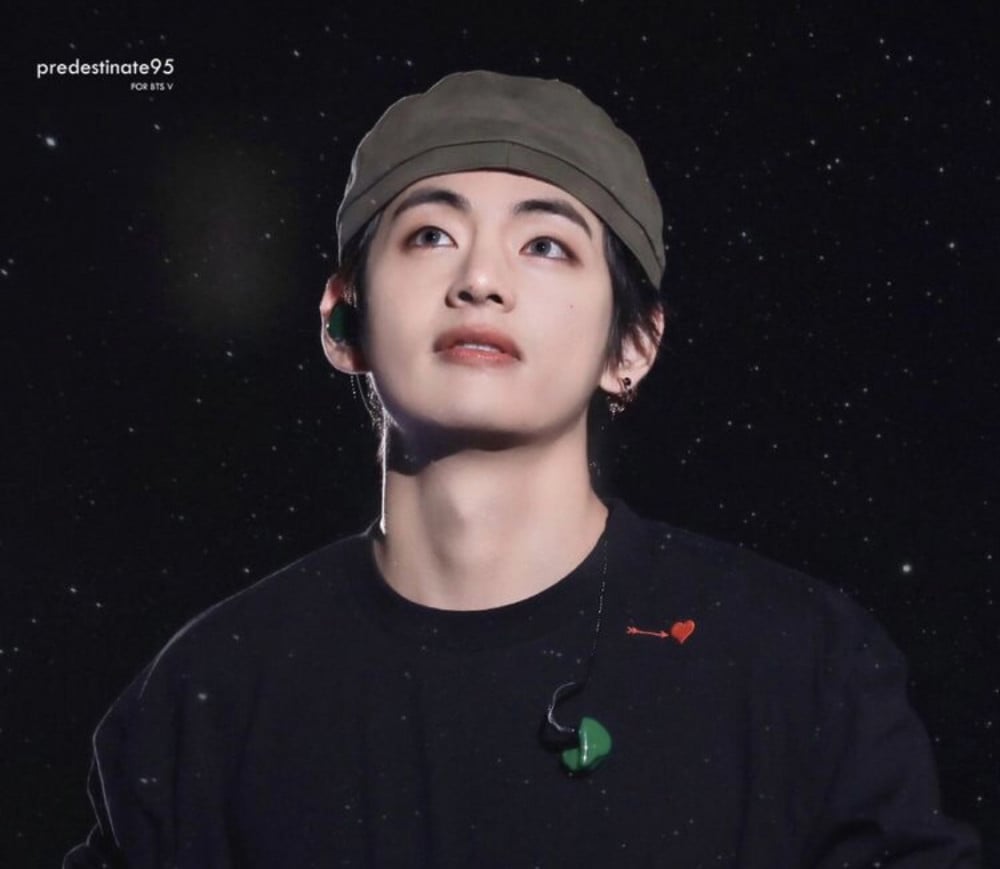 To be able to stand out in a group of incredible talents is an achievement of its own. One prime example of an idol who has carved a name for himself as a soloist while shining brightly as a member of a band is none other than V of BTS.
Commonly deemed as one of the most soulful vocalists of this generation, V's distinctive vocal color and tone is defined by the critics as an integral aspect of BTS's musicality. His soul-stirring and skillful performances are often noted as "enviable and impossible to recreate." V is also the first Korean idol to be placed alongside legends such as David Bowie, Frank Sinatra, and Kurt Cobain on Wikipedia's "List of baritones in non-classical music," further cementing the power of his voice.
As a dancer, V is recognized as their most expressive and captivating performer. His duality, gestures, and expressions are regarded as gems that prompt the audiences to come back for more. The Korean media has also named V as the "Idol of Idols" as numerous rookie idols list his uniqueness and effortless embodiment of the performance as their inspiration.
Moving on, V's visuals need no introduction. From CGV to National Treasure, V is honored as the "Face of K-pop." Furthermore, his bold style choices, along with his comfy, loose fitted yet stunning outfits, are commonly regarded as sensational trendsetters. His self-made outfits, which gained him the nickname of "Style Icon," is one of the most-anticipated clothing lines by the masses.
Moreover, V has also proven to be one of the most acclaimed soloists of this generation. His solo music, termed by the fans as "pieces of comfort," is known for its authenticity, creativity, and its finesse.
In 2019, with the release of his first self-composed solo tracks titled "Scenery" and "Winter Bear," V dominated SoundCloud by becoming the most-streamed Korean soloist on the platform. He further proved his capabilities and his unwavering popularity by bagging the title in the following year as well.
V also wrote history with "Sweet Night," his first self-composed solo release on a paid platform. He dethroned pop queen Adele to become the first and only artist to score the most No. 1s (117 countries) in iTunes history. The melancholic ballad, which recently set the record as the fastest Korean soundtrack to surpass 100 million on Spotify, was also the most-streamed OST of 2020 on the platform. He even received multiple "OST of the Year" awards and an innumerable amount of praise as the success of "Sweet Night" is credited solely to V and his star power.
Aside from his record-setting music and performances, V is also the only group member to transition to the small screen as an actor. His memorable performance in KBS's 2016 drama titled "Hwarang" left such a lasting impression that he is repeatedly listed by the drama fanatics as an actor they are looking forward to.
V is also dubbed as the "Creative Genius" of the septet. His globally recognized creation, "I Purple You," is an inherent part of BTS's brand itself. His famous selfie pose known as the "V sign," the many elements of his love for photography such as "Vante" and "#VCut" and his outstanding work as the visual director of their latest best-selling record "BE" beautifully highlights his out-of-the-box artistry and ingenuity.
V's journey as BTS's secret weapon to their multifaceted, unique powerhouse is nothing short of inspirational and commendable. Adding to that, V has slowly, steadily, and successfully carved himself a path as a soloist who makes music for the soul and reigns over the charts.