Whether it be due to their contracts expiring or for their lack of popularity both domestically and internationally, these groups could be disbanding in 2021.
1. GOT7

GOT7 debuted in January 2014, and it is speculated that JYP Entertainment will announce if the members of GOT7 will be renewing their contracts with the company soon. Due to the reports of member Jinyoung meeting with BH Entertainment to sign an exclusive contract, many people are growing worried over the future of GOT7. Additionally, fans of the group have spoken up on numerous occasions concerning the mistreatment the group receives from their company, which could be another reason as to why the group could possibly disband.

However, the group themselves has stated that the seven members all want to keep going as GOT7, with all seven members. They are not worried about the "7-Year Jinx" in K-pop, as they have seen their sunbaenims promote for much longer than seven years. It could be a situation like Girls' Generation, where they're technically still a group, but the members are all signed with different companies.
2. LABOUM
LABOUM debuted in August 2014, which means that their company will most likely announce if they will be disbanding or not by August 2021. The group has been active for over six years, but have struggled to maintain a solid fanbase both domestically and internationally. On top of that, Yulhee ended up leaving the group in 2017. Due to the lack of popularity among the general public, it is highly likely they will be disbanding by 2021.
3. SONAMOO
SONAMOO debuted in December 2014, meaning they still have lots of time until their contract expires in December 2021. SONAMOO is under TS Entertainment, an agency that is notorious for mismanaging their artists, with B.A.P being the most well-known example. Two former members - Nahyun and Sumin - have already filed lawsuits against the company to terminate their contract. That alongside their lack of popularity in both South Korea and internationally, it is highly likely they will be disbanding by 2021.
4. Red Velvet
Red Velvet debuted in August 2014, and it is highly likely SM Entertainment will announce if the group members will be remaining in the company or not by August 2021. This year, Red Velvet faced a massive hit to their reputation following member Irene's bad attitude controversy. The scandal shook the group so much that they had canceled all their promotional activity, including an online fan sign.
SM Entertainment usually does not formally disband groups. Instead of disbanding them, groups are put on an indefinite hiatus, with some members promoting as a soloist or in units. Because of this, there is a chance Red Velvet will not be disbanding, but fans worry that the girl group will be sent to the "dungeon."
5. MAMAMOO
MAMAMOO debuted in Jun 2014, and they will be discussing contract renewals by June 2021. The members have all debuted as soloists and have successful careers as such. In the past, members such as Solar and Moonbyul have openly spoken about their contract renewals, saying they are unsure about what the future holds. Because of this, fans are worried that the group could potentially be considering disbandment. Some speculate that the group will consider disbanding to focus on their solo careers.
6. Lovelyz
Lovelyz debuted in November 2014, meaning their contracts will soon be up for renewal by November 2021. The group has always maintained popularity in South Korea and is slowly but surely growing a solid fanbase in the West. Still, some people speculate that Lovelyz could possibly disband, or some members may choose to leave the group and Woollim Entertainment, by 2021 due to mistreatment and favoritism between members.
7. WINNER
WINNER debuted in August 2014, meaning their contracts are up for renewal in August 2021. Fans of the group have been upset with YG Entertainment for mistreating the group. One former member, Taehyun, left the group to focus on his mental health, citing unhappiness in the company. Comebacks for the group are scare despite how successful all their releases have been. During an appearance in "Yoo Hyuiyeol's Sketchbook", member Hoony told aspiring idols to not audition for YG Entertainment. Because of these instances, people speculate the group could possibly disband.
8. Berry Good

Berry Good debuted in May 2014, meaning they have until May 2021 until we most likely discover if they will be disbanding or not. The group has seen numerous line-up changes over the years, with five former members and currently four members in the group. With the numerous departures from the group and the lack of popularity within the general public in South Korea, it is highly likely they will be disbanding.

9. Gugudan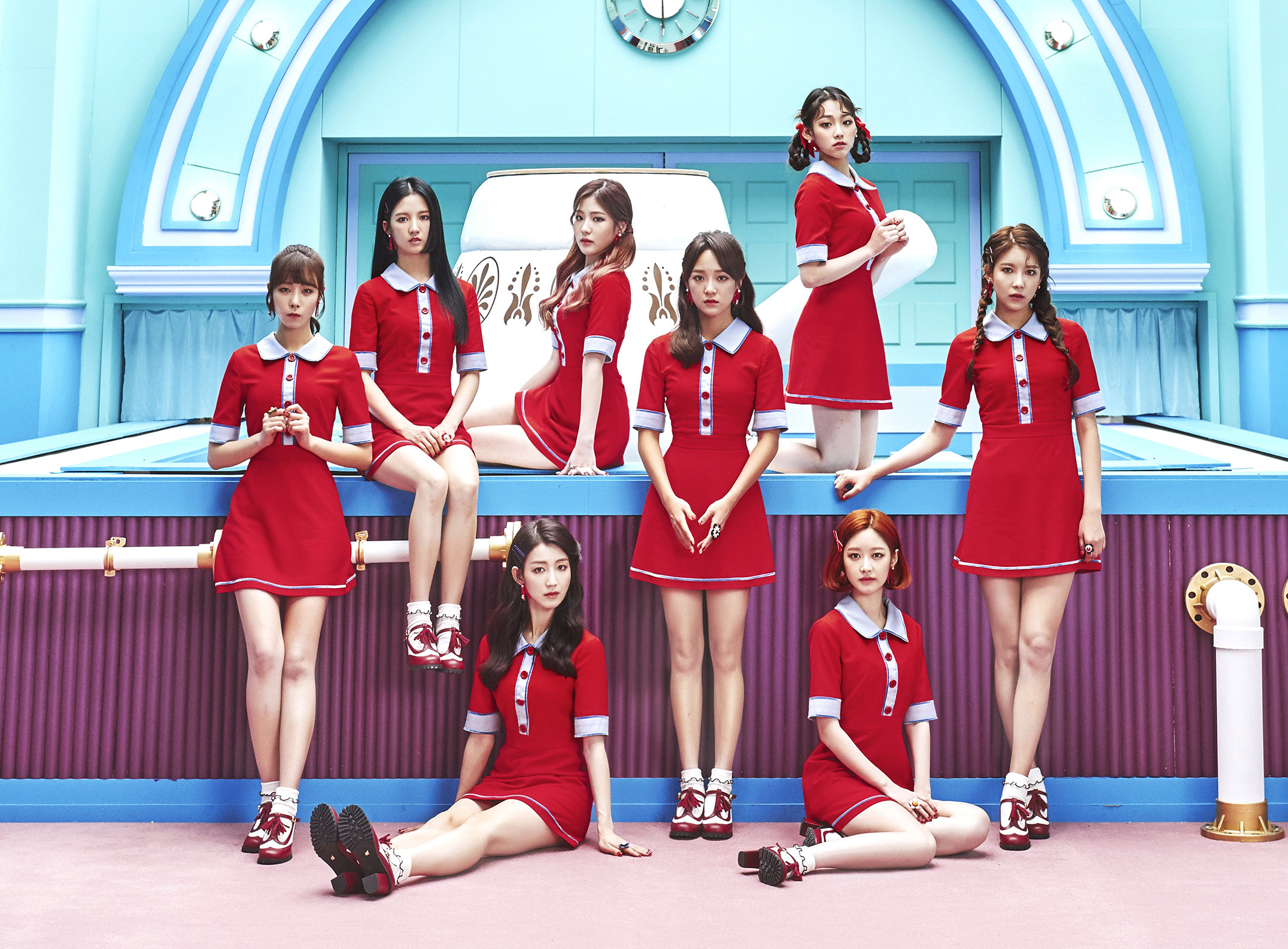 Gugudan debuted in June 2016, meaning they still have until 2023 until their contracts expire. However, member Sally shocked people when she said that she, alongside the other members of Gugudan, were forced to leave their dorms and was told they would be called when needed by their company. Gugudan's last comeback was in 2018, and with their future uncertain, it is more than likely that they could be disbanding by 2021.
10. IZ*ONE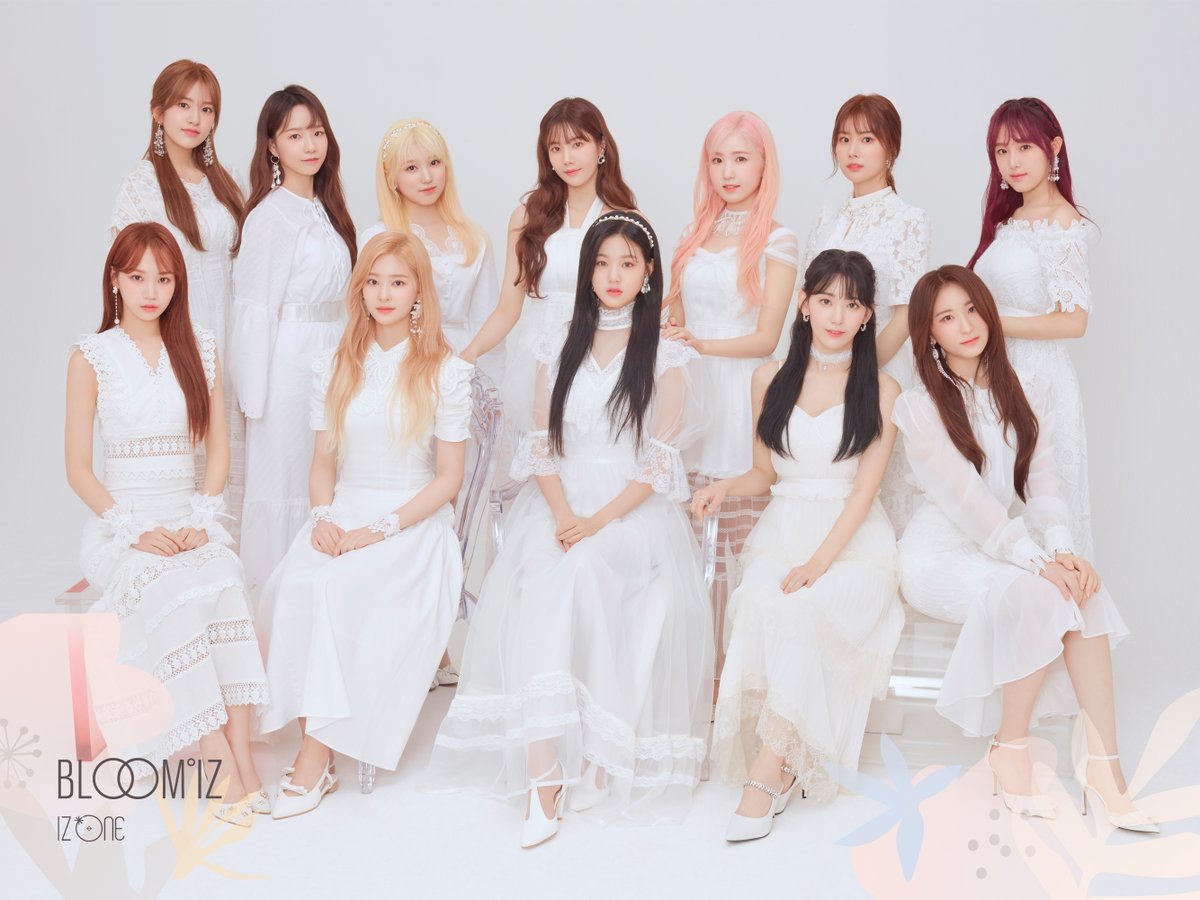 IZ*ONE debuted in 2018 and was formed through the Mnet survival program, "Produce 48". The group is scheduled to disband by April of 2021, according to numerous reports. As IZ*ONE's contract is only meant to last for two years, it is highly likely they will disband by April 2021, as the members need to return to their respective agencies and, for the Japanese members, their respective idol groups.