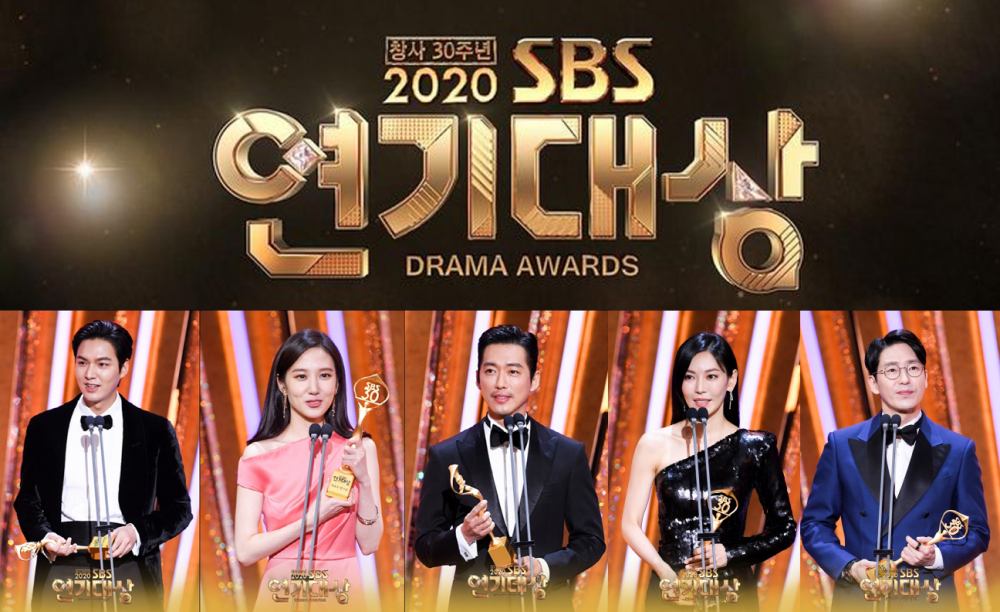 Actor Nam Goong Min won the grand prize at the '2020 SBS Drama Awards' for his role in the drama 'Hot Stove League.'
Nam Goong Min delivered his acceptance speech saying, "I'm happy to receive such an award at SBS, which was the first broadcast station company where I was cast in my first permanent drama. Every one of the 'Hot Stove League' is precious to me; I'm thankful to all the actors and staff. This drama was the most perfect drama I've done."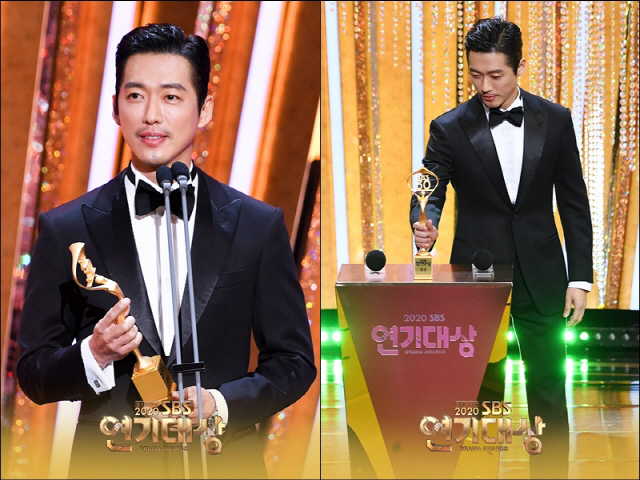 He continued to say, "when I first received the script, I was really curious about how the format would be since it was a baseball drama. I cannot forget the eyes of writer Lee Shin Hwa who I met after reading all the script. She gave me ten answers to one question I asked. I remember thinking about how I could pull off the character on my way home."

He concluded by saying, "The drama 'Hot Stove League' became a good drama despite the writer's doubts, and we even received such a great award, so in my opinion, she is the best writer."

During the '2020 SBS Drama Award' that aired on December 31st, many actors and actresses received awards as they filled the year with excitement through their various works.
Check out the full list of winners below!
'2020 SBS Drama Award' Winners

▲Grand prize = Nam Goong Min ('Hot Stove League')



▲Producer Award = Joo Won ('Alice')



▲Best Actor's Award

Miniseries Fantasy and Romance: Lee Min Ho ('The King: Eternal Monarch'), Park Eun Bin ('Do you like Brahms?')



Miniseries: Joo Ji hoon ('Hyena'), Kim Seo Hyung (no one knows)



Medium and long-length drama categories: Um Ki Jun ('Penthouse'), Kim So Yeon, Eugene, and Lee Ji Ah ('Penthouse')



▲Best Character Award = Oh Jung Se ('Hot Stove League') and Choi Kang Hee ('Good Casting')
▲ Excellent acting award

Mini-series Fantasy and Romance: Kim Min Jae ('Do you like Brahms?') and Kim Yoo Jung ('Backstreet Rookie')



Miniseries: Ahn Hyo Seop ('Dr. Romantic 2') and Lee Sung Kyung ('Dr. Romantic 2')



Mid- to long-term drama: Yoon Jong Hoon, Bong Tae Kyu and Shin Eun Kyung ('Penthouse')



▲Best Couple Award = Kim Min Jae and Park Eun Bin ('Do you like Brahms?')



▲Best Character Award = Oh Jung Se ('Hot Stove League') and Choi Kang Hee (Good Casting)

▲ Best Supporting Actor = Park Eun Seok ('Penthouse'), Kim Joo Heon ('Dr. Romantic'), Jin Kyung ('Dr. Romantic'),



▲ Supporting Cast Award: Stove League



▲ Youth Performance Award = Ahn Ji Ho ('Nobody knows') Kim Hyun Soo ('Penthouse')



▲ Rookie actor award = Cho Byung Kyu ('Hot Stove League') and So Ju Yeon ('Dr. Romantic 2')