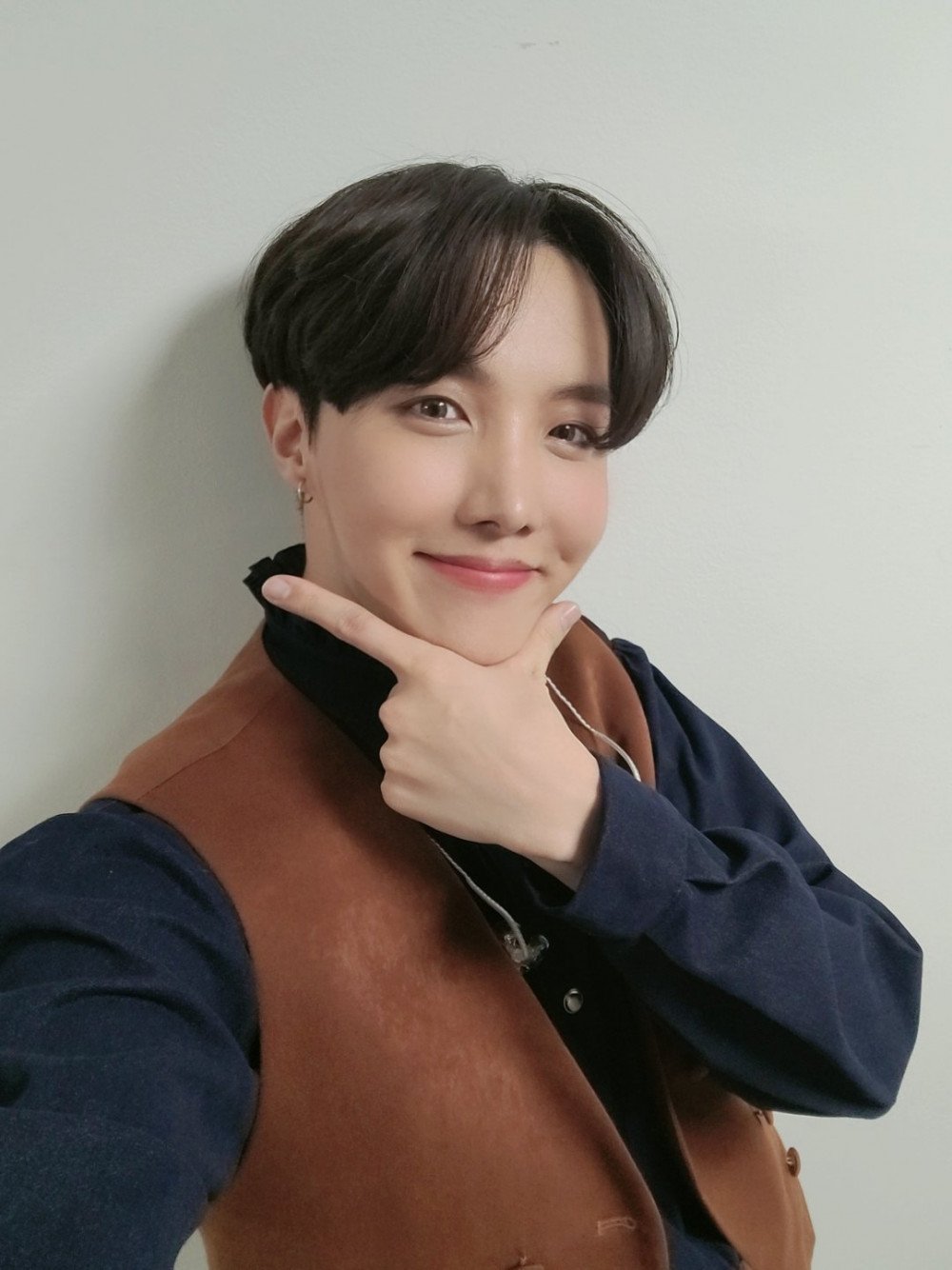 The City of Gwangju in the southwest corner of South Korea and is the Hometown and Birthplace of Grammy-nominated artist j-hope of BTS. The city finally revealed the much-awaited Sculpture "Hopeworld" to honor the Billboard #1 Hot 100 Singer and Songwriter.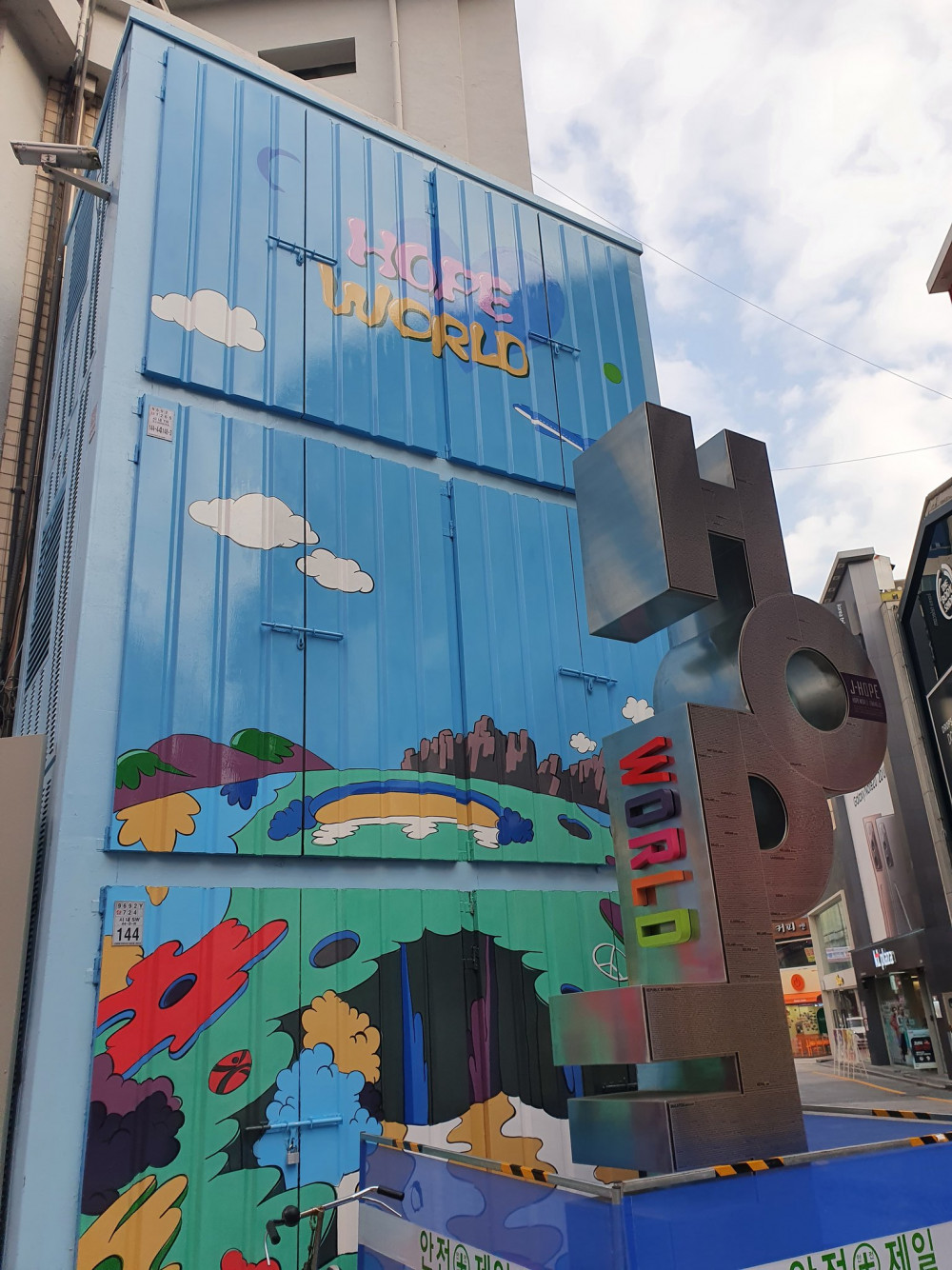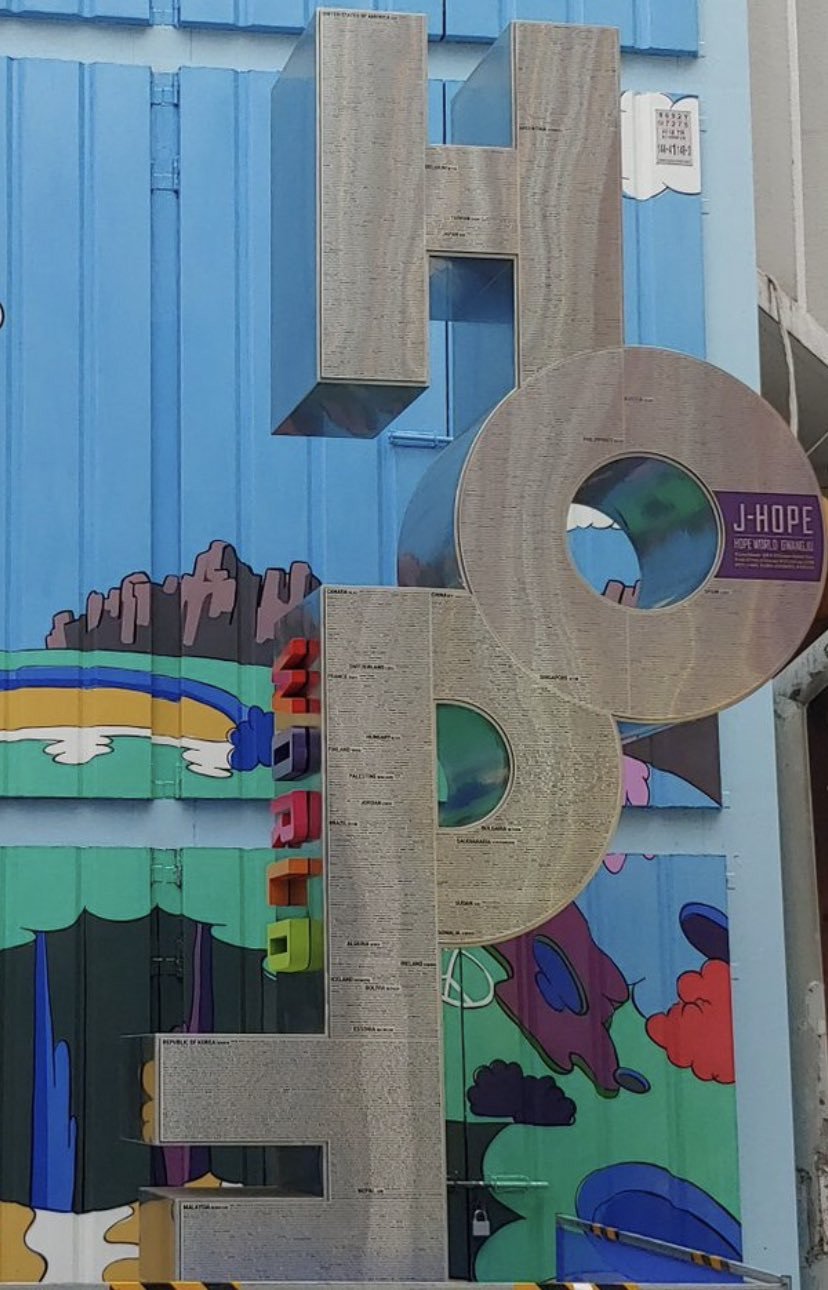 The sculpture has 21,800 messages written by ARMYs on it from various countries worldwide like the US, Brazil, Palestine, Philippines, UAE, Nepal, etc.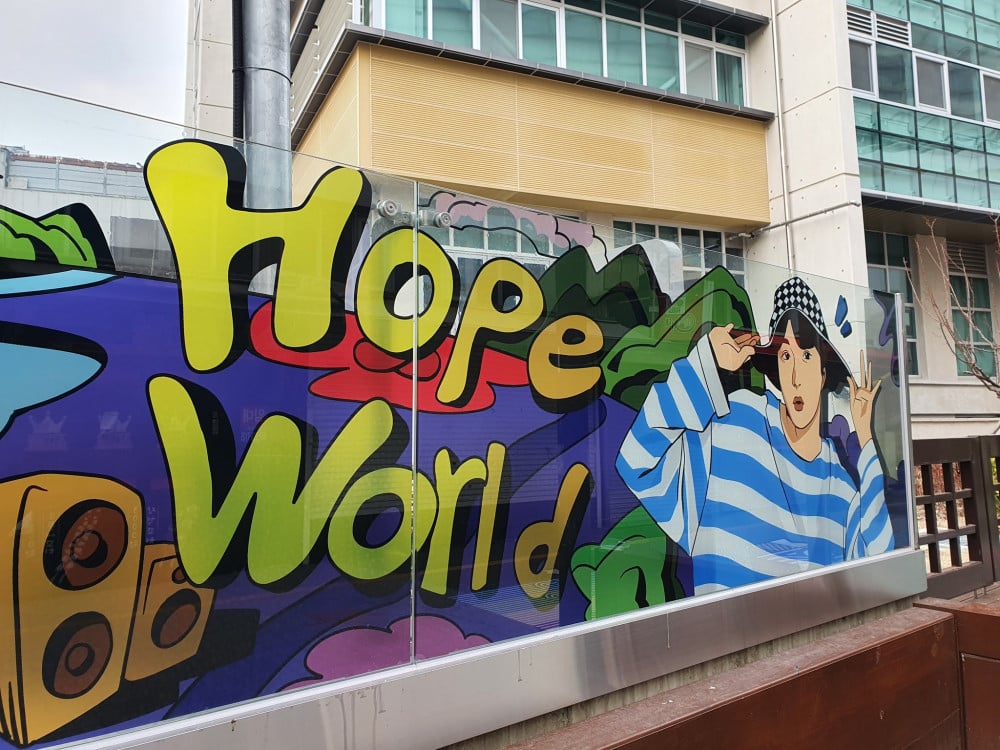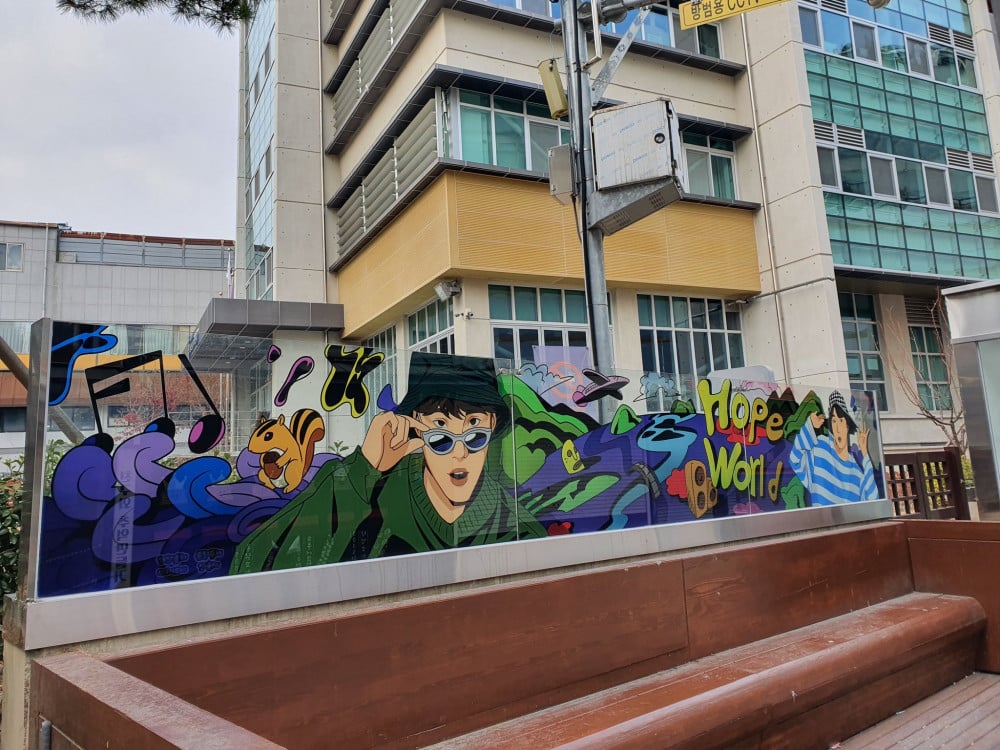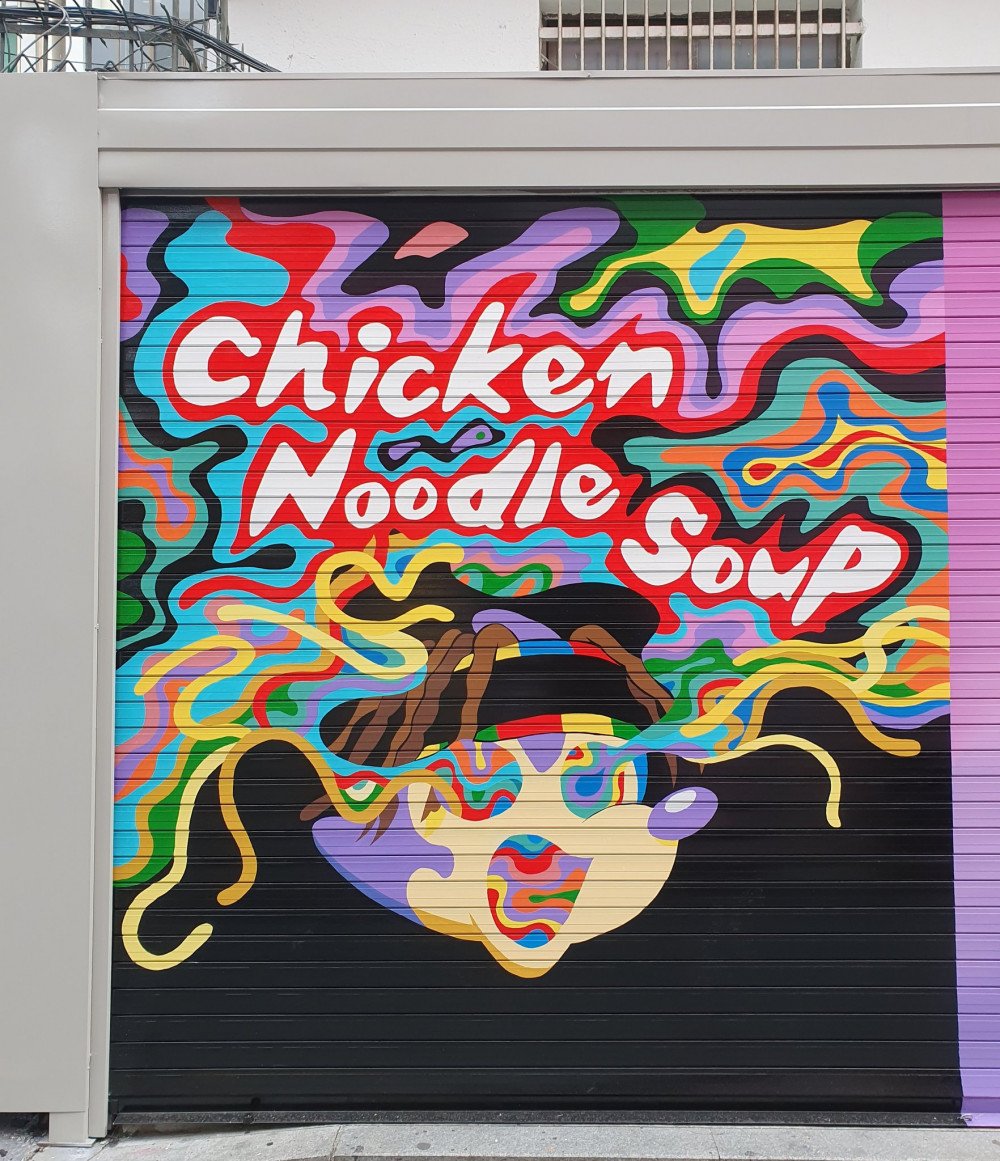 The Sculpture is located on the K-pop Star Street in Gwangju. It has been commissioned by the Gwangju City and K-pop Art School.
Army and Hobiluvrs have been over the moon with happiness to find their messages for j-hope immortalized on the sculpture.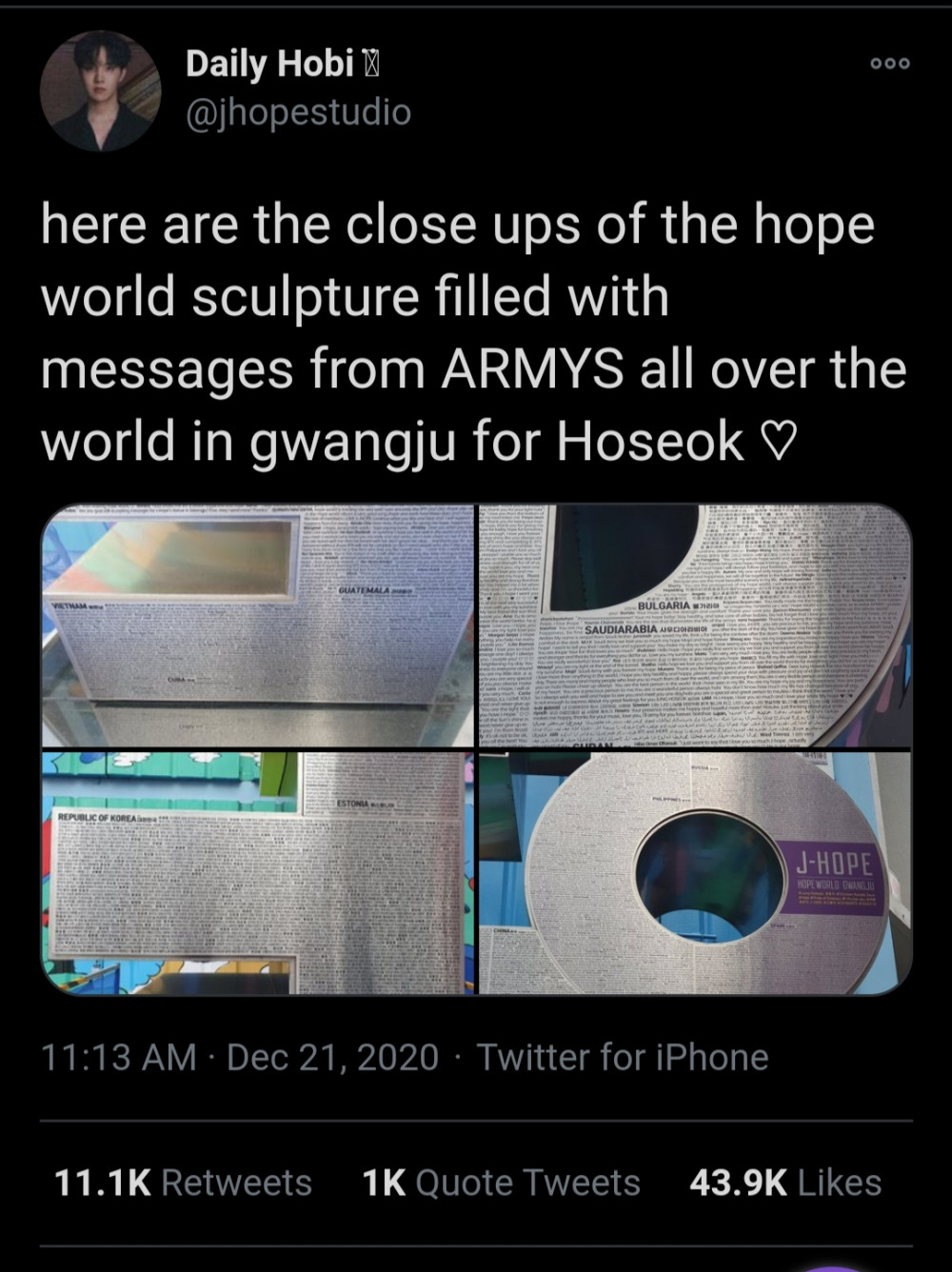 j-hope, aka Jung Hoseok, is indeed the #PrideOfGwangju, and the City of Gwangju is undoubtedly the capital of Hopeworld.