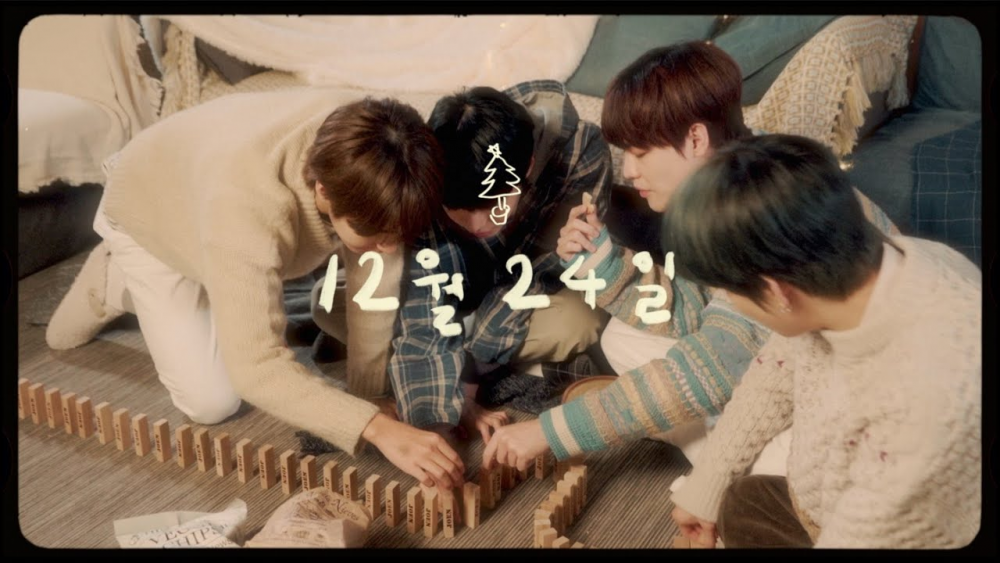 On December 23rd, NCT uploaded a cover of d.ear's "December 24th."
Doyoung, Jungwoo, Renjun, and Chenle sat in a room filled with the Christmas vibe as they began singing the soft jazz song perfect for the holidays.
The song was perfected by the acapella of the four boys. The song was released just a day (KST) before Christmas and fans are so happy that the four members gave a gift before the holiday.
Many fans applauded the four vocals of NCT for their wonderful singing to warm up the hearts and bring the Christmas spirit.