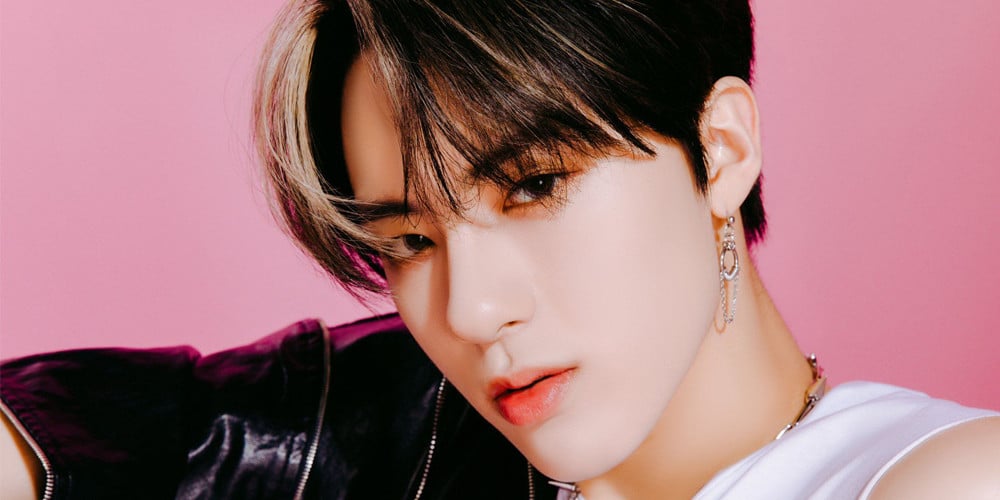 On December 24, photos and videos of The Boyz member Eric allegedly seen without a mask or a face covering at a bowling alley went viral via various online communities.
Some fans claimed that Eric had an outing with two of his former high school classmates back in mid-November, bowling without proper masks on. During this time frame, COVID19 cases were beginning to see severe peaks after months of decline. The national disease control and prevention department had issued a call for stage 1.5 of social distancing, which meant face masks were required indoors in public areas at all times.
When Eric's video went viral earlier on this day, numerous netizens criticized the idol's violation of COVID19 prevention guidelines. Shortly afterward, The Boyz's agency Cre.Ker Entertainment decided to release an official statement of apology, which you can find below.


"Hello, this is Cre.Ker Entertainment. First, we would like to apologize for causing concerns during a time when many people are suffering from the effects of the COVID19 pandemic.

Eric recently demonstrated that he violated COVID19 prevention guidelines during a time when wearing masks were required indoors in public areas.

He is currently reflecting deeply on his wrongdoing, and the label would also like to apologize for our failure to be more attentive during our artists' personal time. The video which recently went viral was filmed in mid-November, when Eric visited a bowling alley with two of his old high school buddies; the video was filmed and uploaded on SNS by Eric's male friend. This video was then taken and edited by a different person before it was uploaded again.

Aside from the above details of the event, Eric is clearly at fault for this recent incident, and we will double our efforts to ensure that such mistakes do not happen again. Furthermore, we promise to take utmost care in abiding by all COVID19 prevention and social distancing guidelines during such difficult times.

However, we ask that you refrain from posting and spreading more photos and videos which can cause additional misunderstandings, and also from any exaggerated suspicions regarding this incident.

We are currently in the process of collecting evidence in order to pursue legal action against false and malicious rumors involving our artists, and we notify that we will strengthen our systems to protect our label artists while also responding strictly to those who commit crimes by spreading false and malicious content online. Thus, please be aware that actions such as engaging in the spread of false and malicious rumors will fall under punishable legal jurisdiction.

Once again, we apologize for causing concerns. Thank you."