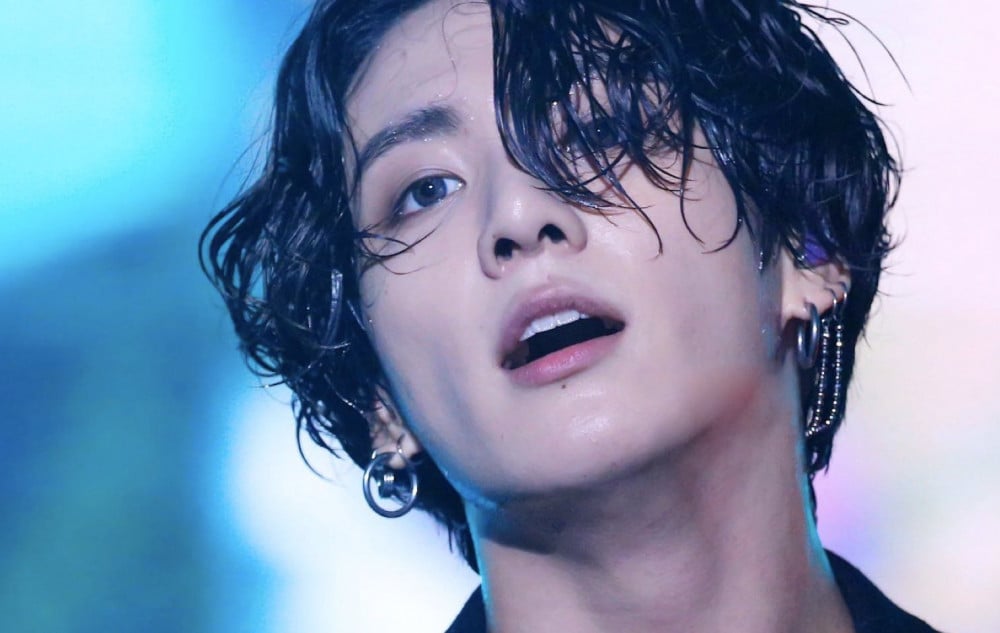 People is an American weekly magazine that specializes in celebrity news, human-interest stories, and gossip. With a readership of 98.51 million, People has the largest audience in Hollywood and entertainment for American magazines. It was named "Magazine of the Year" by Advertising Age in October 2005, for excellence in editorial, circulation, and advertising.

People is well-known for its yearly special issues naming the 'World's Most Beautiful', 'Best & Worst Dressed', and 'Sexiest Man Alive'. Thanks to his growing popularity, Jungkook was nominated for People's Sexiest Man Alive 2020: Readers' Choice Poll in October this year, under the category 'Sexiest International Man/ 'Import.' He was pitted against Canadian actor Dan Levy, famous Australian singer Keith Urban, Welsh actor Matthew Rhys, and Irish actor Paul Mescal. BTS was also nominated under the 'Sexiest Chart Topper' category and was competing neck to neck against Harry Styles, Bad Bunny, Roddy Ricch, and The Weeknd.
The poll ran for around a month and People just recently announced the results. Jungkook won his category, being officially named as People's Sexiest International Man 2020. Since this is the first time this category is launched, Jungkook becomes the first person in history to win this title.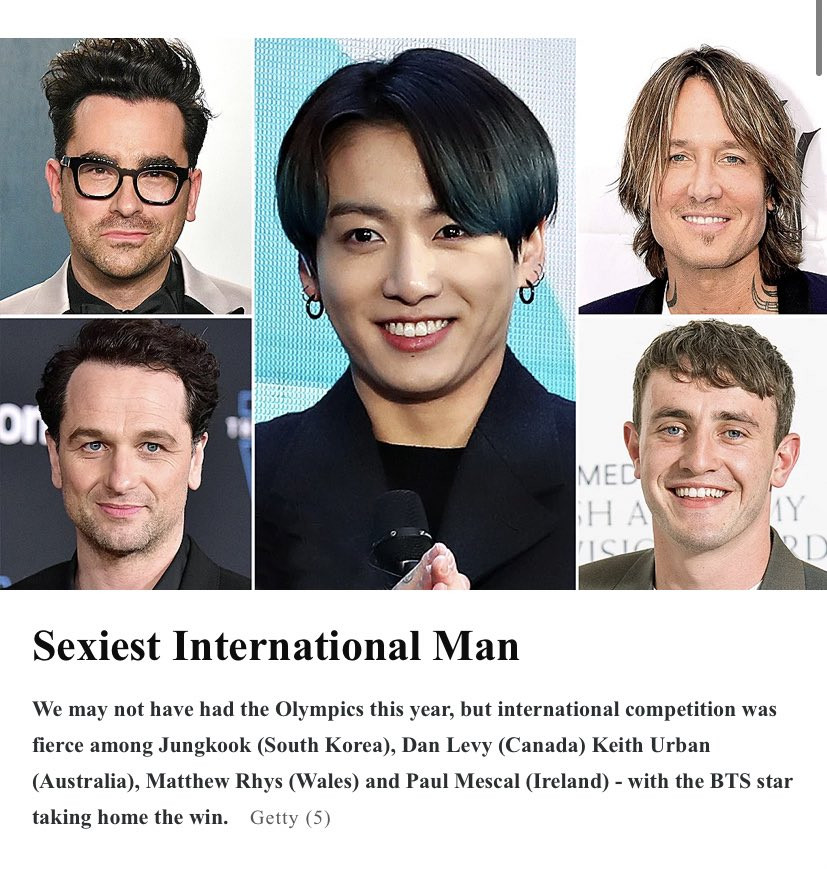 Sadly, BTS did not win the 'Sexiest Chart Topper' category as it was swept by the famous "Watermelon Sugar" singer, Harry Styles. While overall winner for 'Sexiest Man Alive 2020' goes to Michael B. Jordan, an American actor and producer, also known for his role as Erik Killmonger in the movie 'Black Panther.'

Every year, all the winners of People's Sexiest Man Alive will be printed in the magazine, and Jungkook will appear in the next issue which will be on shelves November 20.

The fact that Jungkook was nominated for such a prestigious poll by a reputable magazine is already a huge honor, proving his huge popularity and presence in the international entertainment scene. And when he won it, it's truly an icing on the cake. Congratulations, Jungkook!