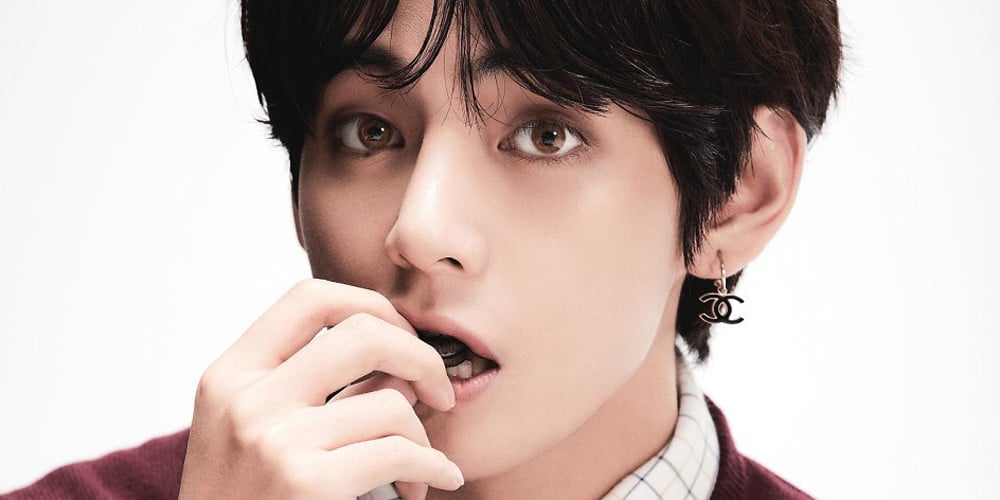 It looks like BTS's V goes by another stage name(?) in Japan!
According to Korean ARMYs, the name 'V' is difficult to pronounce in Japanese, and so many Japanese fans prefer to call V by his nickname.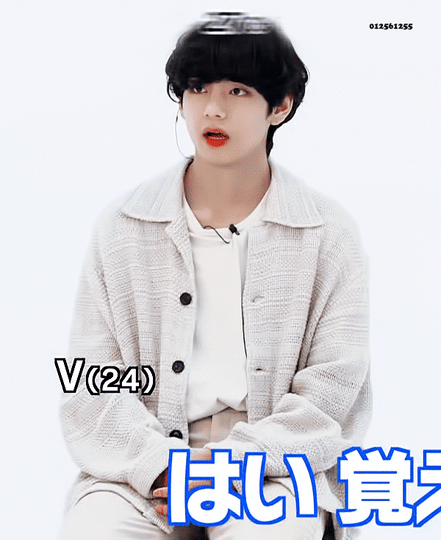 One of V's most well-known nicknames is 'TaeTae', since V's real name is Kim Tae Hyung. TaeTae is a nickname he's had since his high school days.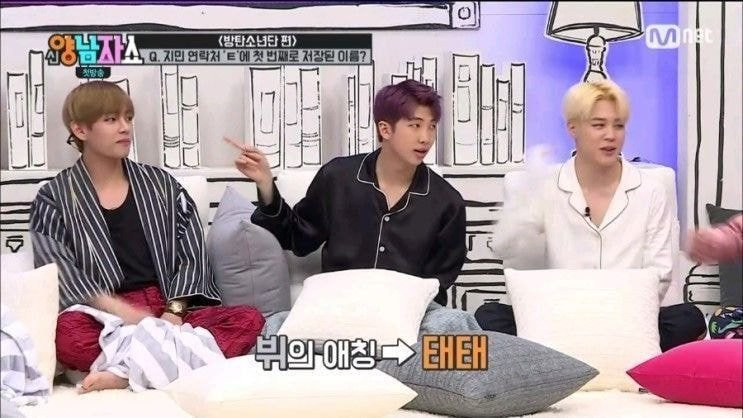 And particularly among Japanese fans, the BTS member is almost always referred to as TaeTae!
Japanese star Takeuchi Ryoma asks a staff member, "Who is the member with the blue hair?". The staff member answers, "TaeTae."
During a Japanese variety show, the ladies below talk about their favorite K-Pop idol groups:
A: "Do you like K-Pop? Which group do you like?"
B: "BTS."
A: "Who do you like [in BTS]?"
B: "TaeTae."
A: "I like him a lot too!"
When Park Bo Gum mentioned BTS's V during his Japanese fan meeting:
MC: "Have you let other people listen to this song before? Like any friends?"

Park Bo Gum: "My friend, yes. My cute friend..."
Fans: "TaeTae?"
Park Bo Gum: "How did you know? Yes, my friend TaeTae."
A young ARMY during an interview:
"I got to see TaeTae and Namjoon in person!"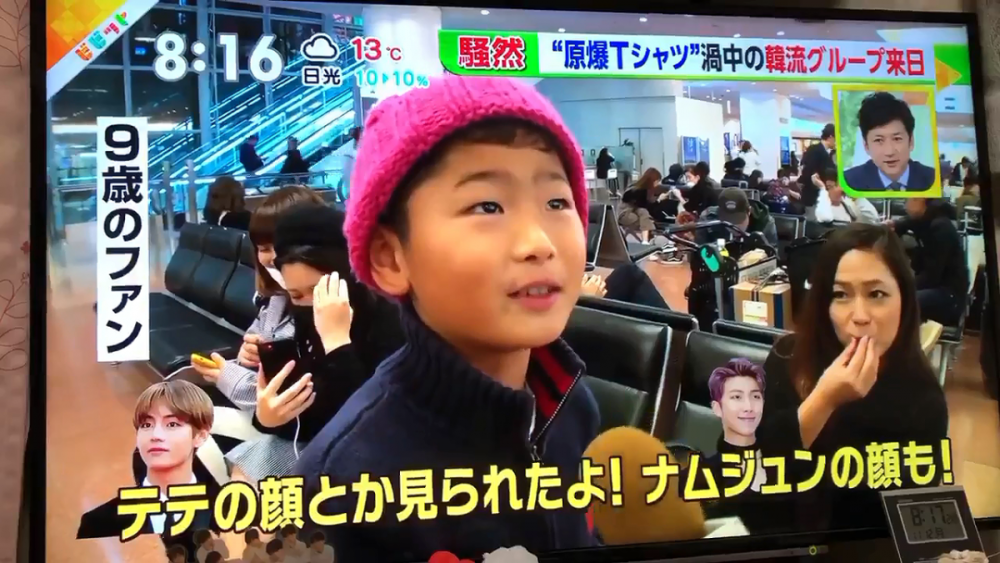 BTS's V makes an unexpected appearance during a Japanese reality show:
Question: "What is your wife's favorite thing?"
Wife: "Bread."
Husband: "BTS's TaeTae."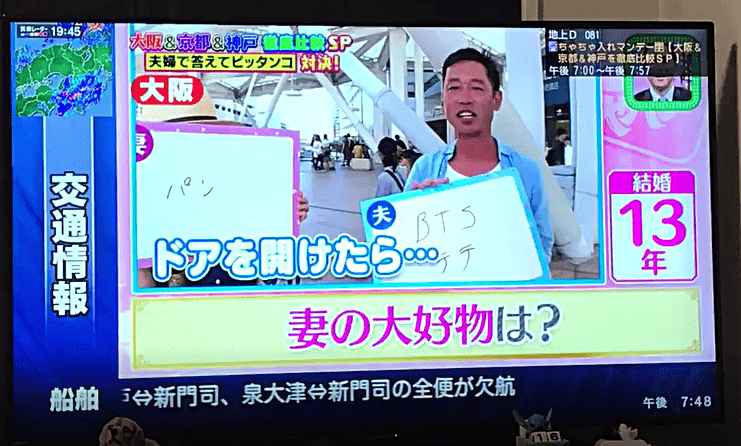 In a description of the cast members of the KBS drama 'Hwarang', one Japanese streaming platform listed:
"V(TaeTae) of BTS."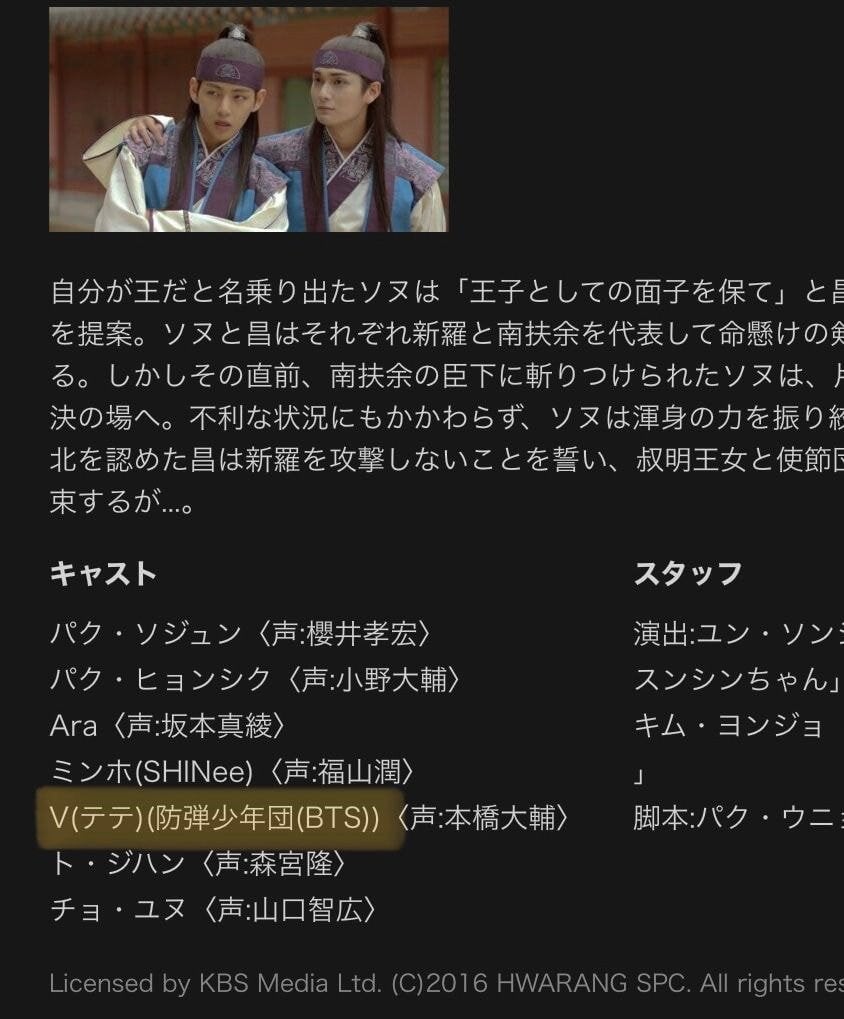 What other unofficial stage names are used by fans around the world to refer to the BTS members?