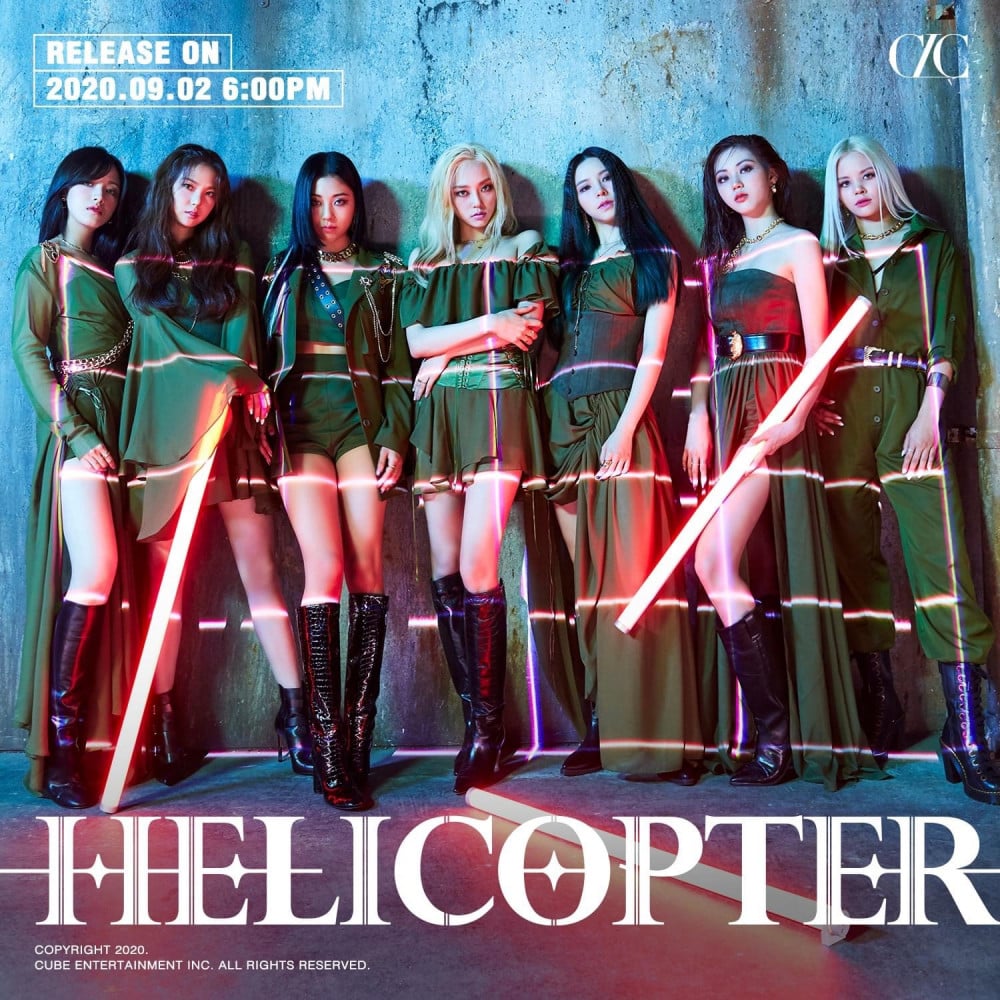 We can't deny that CLC's concept over the years has changed and each time showing their duality going form cute-sexy Pepe to hardcore goth Hobgoblin to girlcrush No and powerful Helicopter oh and also let's not forget magical & feminine ballad that is where are you?.
so there is no denying that CLC is a group with many talents & surprises up their sleeves but what's blocking this group to become successful well I'm not here to bash or encourage the theory's going around Twitter regarding that topic (even tho I agree) I am here to show the achievement ms CLC made with their latest comeback so what do you say? Let's have a look together shall we?

Record 1 - YouTube views
Helicopter got 10 Million views in 34 hours which is the fastest for CLC. Their previous record was for Devil and that took 1 month.

Then reached 20 Million views in just 4 days wow! That's impressive for a group that's not in the big 3 after just 12.5 days from the release of the music video they achieved 30 million views which their previous video that achieved this took 1 year and 3 months and that was for sexy No back in February of 2019.

Record 2 - Sales

CLC aren't know for selling many albums instead quite the opposite (which is wrong) but they manage to break their own record they achieved 6,391 sales on 1st day of release which is a hefty amount since the just shy above 1K sales for first day for the 8th Ep No.1.


After a whole month it became their best selling album to date here is a list of their album sales
HELICOPTER — 18,987 (1 month)
No.1 — 15,263
BLACK DRESS — 8,016
CRYSTYLE — 5,769
첫사랑 — 5,277
Question — 4,634
NU.CLEAR — 4,593
FREE'SM — 4,355
REFRESH — 2,737


So CLC are coming and they are hotter than ever we will definitely see them again and they will have an even bigger impact Helicopter solidified that, and their achievements cannot go unseen, please support CLC because they are an amazing group and they deserve the love and support so if you've made it this far then please watch the YouTube video I attached at the end of this and crystal clear!.
CLC - Helicopter music video