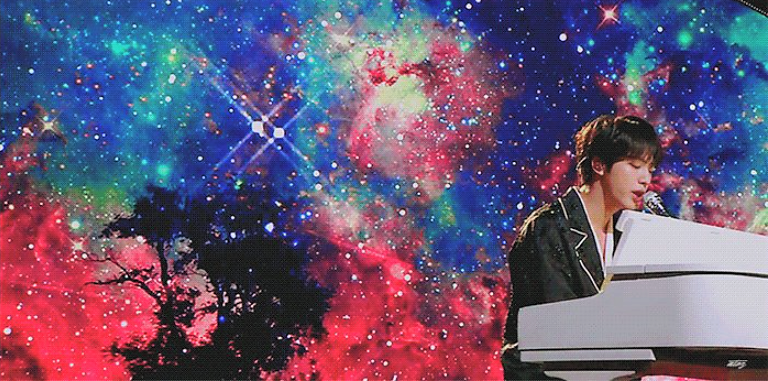 BTS Jin has touched the hearts of millions of people around the world with his song 'Epiphany'.



Appreciation never seems to stop within the fandom of BTS, ARMY. Just yesterday they celebrated the 500th day since the release of 'Tonight' by BTS Jin (read : ARMYs are celebrating the 500th day since the release of 'Tonight' by BTS's Jin), right today they are celebrating another special day. It is 800 days of togetherness with 'Epiphany', the self-love anthem that has touched millions of people's hearts around the world.

Jin diligently worked hard to perform this masterpiece. It is so admiring to know that Jin started learning to play the piano for this song. He was offered to put a track behind and make it look like he was playing, but no, he prefers to play the piano on his own so he can perform 'Epiphany' specially for ARMYs. And it is evident in his live performances which are always magical. Jin brings people into the realization of self-respect with his silver voice and a healing song.
" I'm the one I should love in this world.
Shining me, precious soul of mine.
I finally realized so I love me.
Not so perfect but so beautiful.
I'm the one I should love. "



It is a meaningful day to remember, so of course ARMYs celebrate it with great enthusiasm.

They also shared their heartwarming thoughts about the song.

Congratulations on the 800 days of 'Epiphany', a song that heals and touches the heart of many, and is sure to always be remembered. May it continue to empower and inspire people around the world.