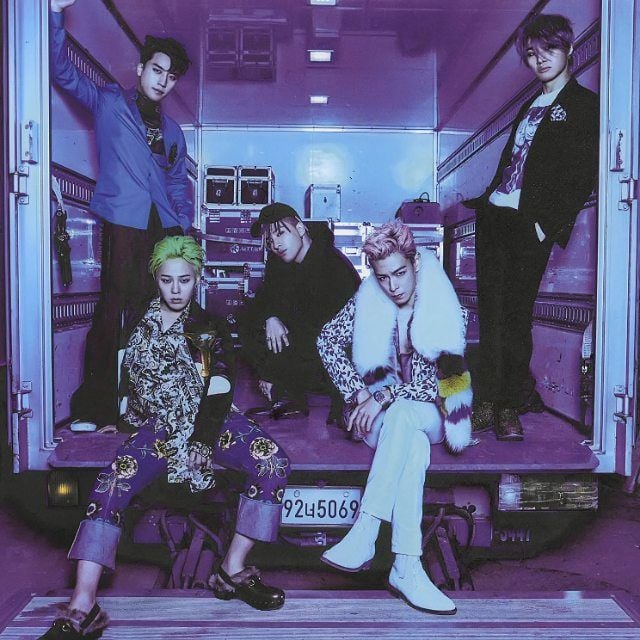 Many new great and high talented groups are in the Kpop Industry these days but BIGBANG is still shining to their throne! Here are some points:


1. The FIRST Kpop group who writes their own songs
In a typical Kpop world, their songs are made and written by the preferred songwriters of their industry, in some cases the agency chooses the genre of the songs. But BIGBANG's creativity is something extraordinary. Their songs "Lies", "Last Farewell", and "Day by day" are some examples of their exceptional talents.
2. BIGBANG is the first Korean mainstream hip-hop idols
Their style and genre are "one of a kind" to the usual style of the Kpop industry. They sweep multiple awards locally and internationally that leave impressions to the people. Their ticket sales are the same as these famous music icons such as Rolling Stones, Madonna, and Celine Dion as they bring over 10 million fans around the world.
3. Their performances always STAND OUT
Unlike other groups that show the same routine when they perform in music shows, Bigbang always spices and hype up the stage. Even though they don't have choreography their performances aren't tiresome, they still engross the audiences that only true performers could do. FUN FACT: There's a music show that received subpar ratings because Bigbang didn't show up!
4. They can SHINE as a soloist
Bigbang members can show their individual charms while still in the band. Their successful solo concerts worldwide, fashion collaborations, and business are some of their examples. They proved that members can still shine without disbanding. Fans admired them because they can flaunt their creativeness and hard works.
5. Their existence screams LEGACY
They broke the stereotypes in the K-pop industry. They proved that they are not just pretty- faces, factory-produced songs, and lip-synching but an influencer to the aspiring artist and the manual of a true musician. They became the standard from their outfits up to the flashy and colorful hairstyles. FUN FACT: G-dragon was the one who invented the FIRST LIGHTSTICK. Their influence spread through Asia and Western countries.
6. BIGBANG is the idol of the idols.
For 14 years in the industry, many K-pop idol groups looked up to the legends even some well-known huge groups such as BTS, EXO, BLACKPINK, WINNER, BTOB, and GOT7 and view them as an "artists" instead of "idols". BIGBANG was stated by the media as one of the legendary idol groups because of their distinct music styles, consistent album sales, sold-out concerts, fashion statements, their artistry, and their high influence in the k-pop industry.
Despite being in a hiatus their name is still well-known around the world. That is BIGBANG.