30 New K-Pop Groups That Will Debut In 2020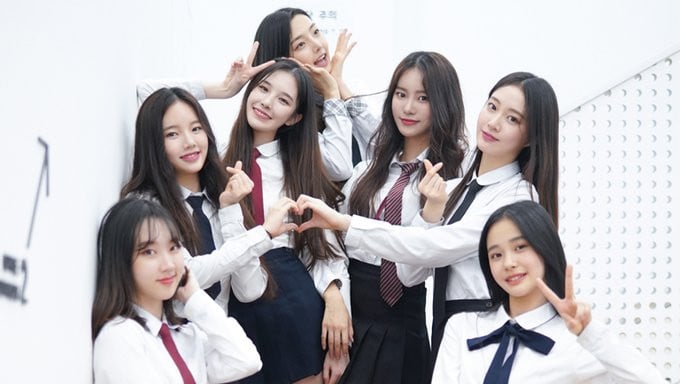 We are near the end of 2020 and here are some groups that have or haven't debut yet this year and we noticed that there are at least 30 K-Pop groups that will be making their step into the K-Pop industry.
Let's check out who they are!
#1 B.O.Y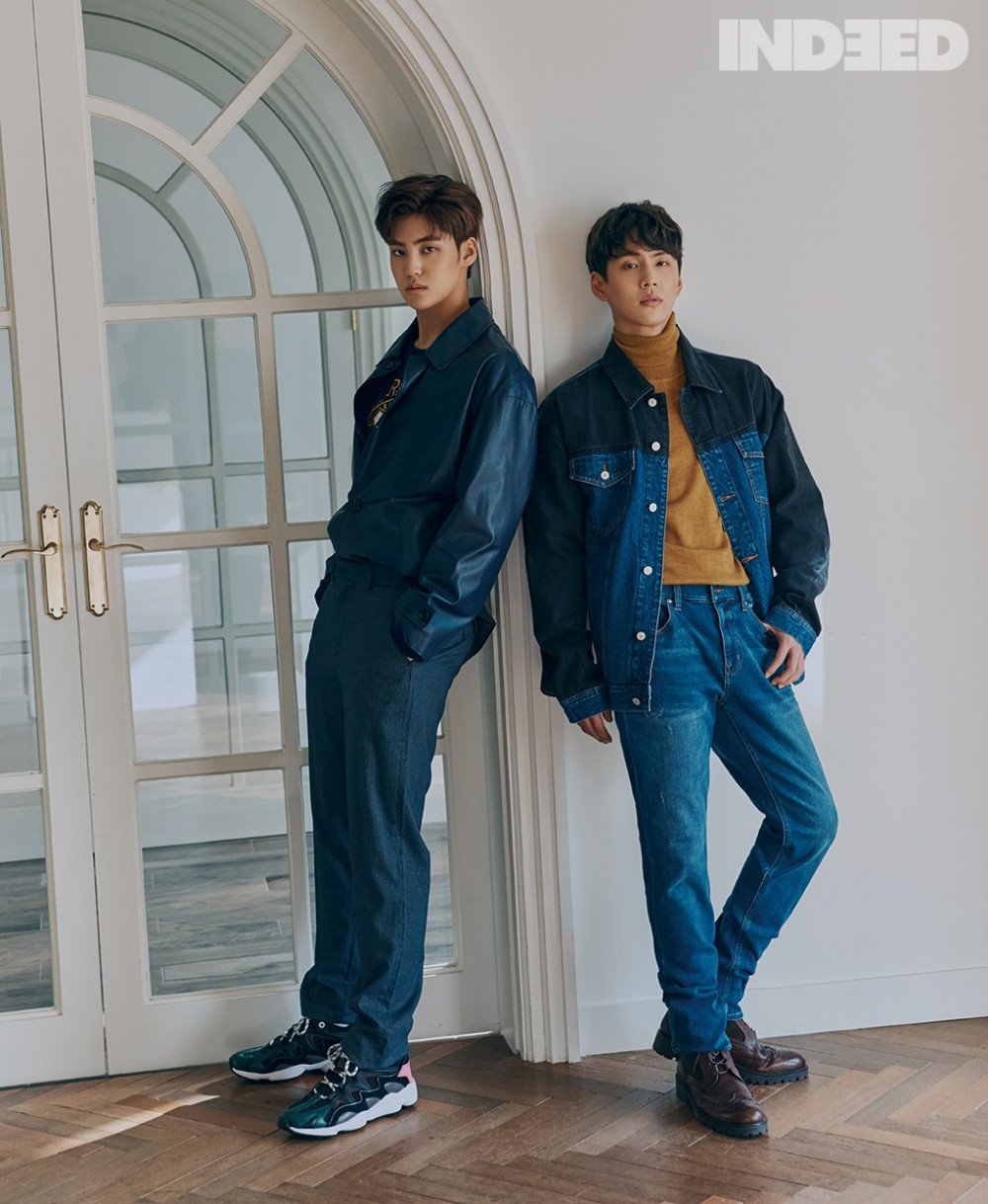 Many would recognise the members B.O.Y as they are none other than Song YuVin and Kim KookHeon! The two of them initially debuted as members of MYTEEN and later went onto Mnet "Produce X 101". With a fresh new start, many fans could not wait to see their new beginning on Jan. 7 with mini album "Phase One : YOU".
#2 DKB
Brave Entertainment has been teasing their new boy group for some time and many fans are getting more and more curious about this boy group that consists of 9 members. DKB had debuted on Feb. 3 with their 1st mini album "Youth"!
#3 DUSTIN
DUSTIN is a new boy group from LPA Entertainment who debuted on Jan. 6. Consisting of 7 members, the boys have been constantly communicating with their fans through their official social media account.
#4 TOO
Those who had watched "World Klass" would know who TOO is! They are the 10 boys who had gone through an audition survival program and made it to the debuting group. Not long ago, the final lineup was decided and the boys had debuted on Apr. 1 with "REASON FOR BEING : 仁".
#5 cignature
C9 Entertainment has also been teasing fans about their upcoming new girl group C9 GIRLZ. They had debuted with their lead single 'NUN NU NAN NA' on Feb. 3 and their first Comeback in April with ASSA and Another comeback September 22nd 2020 with their first Mini album
#6 2Z
#7 Secret Number
Vine Entertainment had been teasing about their new girl group for months and they will be finally debuted on May 19! They are called Secret Number and consist of 5 members. Some might also recognise a few of them as they had previously appeared on TV programs such as "Produce 48" and "K-Pop Star".
#8 MCND
MCND is the latest boy group from TOP Media and they had debuted with powerful track 'Ice Age' on Feb. 27. They are currently 'killing' the K-Pop fans with their lovely charms and strong visuals.
#9 UNVS
UNVS debuted back in February with their single 'Timeless'! They are also now gaining more fans through reality program "Rookie King" where they get to show off their real selves
#10 CRAVITY
V-Live Screenshot
CRAVITY is the upcoming new boy group under Starship Entertainment who debuted on Apr. 14. Some of the members would seem familiar to you as they had previously appeared on Mnet "Produce X 101"!
#11 P1Harmony
As of now, FNC Entertainment did not release much information about their new boy group after the announcement that they will debuting some time in summer. Who else is curious to find out more about them?
UPDATE: FNC had finally shared more news about their upcoming boy group and mentioned that it will consist of 6 members. They will be debuting some time later in fall through a movie "P1H" featuring CNBLUE's YongHwa.
#12 TREASURE
Fans have been waiting for a long time for their debut and it looks like YG Entertainment will be finally debuting them this year. 12 boys with various and charming personalities are bound to get you hook onto them ,TREASURE made their debut on Aug. 7!
#13 YG new girl group
Aside from TREASURE, YG Entertainment had also confirmed that they have plans of debuting a new girl group later this year. Not much details had been shared but it looks like K-Pop fans can expect a new girl group.
#14 Red Square
Do you remember the girl group, Good Day ? It looks like some of the members will be making a new start by joining Red Square. Consisting of 5 members, Red Square has been teasing fans with various mysterious images and concepts.
They made their debut on May 19.
#15 MBK new boy group withH&D
Confirmed by MBK Entertainment, Lee HanGyul and Nam DoHyon will be making their debut with 6 other members in a boy group. Although not much information was shared about them, the agency mentioned that the debut will take place probably in autumn this year.
#16 DSP new boy group with Son DongPyo
We hope you did not forget about Son DongPyo who is talented and filled with bubbly energy! It was mentioned that he would most probably be making an official debut with the rest of the trainees under DSP Media this year. Although nothing has been confirmed, many are eager to see his debut with the other trainees.
#17 Weeekly
Weeekly Official Twitter
Fans have been waiting for a long time and it looks like their debut is finally coming! Recently, they have been releasing short clips and teasers which suggest their impending debut.
. They debuted on June 30, 2020, with their debut EP, We Are.
#18 E'LAST
E'LAST Official Twitter
2 members of E'LAST might be familiar to some as they had previously appeared on Mnet "Produce X 101". They are none other than WonHyuk and Lee WonJun! Debuting as a 8-member boy group, many are looking forward to see what they have to offer!
#19 WEi
It was just recently announced that OUI Entertainment will be debuting their first K-Pop boy group in the later half of 2020. Many already have speculations about the possible members and some also could not wait to find out more about the boy group.
update:they will debut on October 5th with their 1st Mini Album
#20 BXK
Under New Planet Entertainment, BXK will be the first male K-Pop group from the agency. They are set to make their impending debut in July. Already rumored to be a group with amazing skills, many are looking forward to check out their debut!
Update:Well they were supposed to debut in July but then they fell of the face of the earth never really to be heard of
#21 PIXY
A new girl group called PIXY will be joining the debuting groups in 2020! Some of you might recall that previous Cherry Bullet member, MiRae, will be debuting once again. It is said that she will be using the name Ella to promote. As of now, their debut date is yet to be confirmed.
#22 BOTOPASS
A 8-member group, BOTOPASS, made their debut on August 26th! According to the reports, it was said that they have members who are fluent in English and Japanese.
#23 XRO
For viewers of Mnet "Produce 101" Season 2 and JTBC "Mixnine", you would probably recall JaeChan as well as Hiro! The two of them are said to come together and debut as a duo! They made their debut on July 16.
#24 PURPLE KISS
RBW Entertainment will be debuting their new girl group, PURPLE KISS! It came as a surprise for many as they did not expect the debut to happen soon. Although their debut date has yet to be announced, many are already looking forward to them.
#25 GHOST9
You would recall last year when Mnet "Produce X 101" had ended, the 3 trainees from Maroo Entertainment had formed TEEN TEEN . Maroo Entertainment did mention that the group will be promoting for a short period of time and it was announced that they will be debuting a 9-member boy group with the 3 members from TEEN TEEN soon.
#26 XUM
Do you recall the girl group, NEONPUNCH ? If you do, 3 of the members will be debuting once again under the name XUM.
Originally, the girls was supposed to debut on Aug. 25. However, due to the pandemic, their debut was delayed.
#27 CHECKMATE
Are you excited as a co-ed K-Pop group will be debuting? Formed under Grace Company Entertainment, the 5 members will be debuting on Sept. 21 with their debut single album 'DRUM
#28 DRIPPIN
Formerly known as Woollim Rookies, the boys are now called DRIPPIN and will be debuting as a 7-member group.
While many K-Pop fans would have already known who the 6 members are, Woollim Entertainment is still keeping the last member as a secret. It is said that the boys will be debuting in October.
#29 LUNARSOLAR
LUNARSOLAR made their debut on Sept. 2 with their debut single album "SOLAR : flare". The girls are gaining attention for their lovely and energetic songs.
Some K-Pop fans might recall the members as they had appeared on Mnet "Produce 101" Season 1 as well as JTBC "Mixnine".
#30 PRISMA
PRISMA is gaining the interest of K-Pop fans especially it was noted that they have members who are from Spain, Italy, the U.S. and Korea. The multinational group is set to make their debut in October.
Special mentions
CRAXY, Woo!Ah!, Maka Maka, Floria, AREAL and Episode