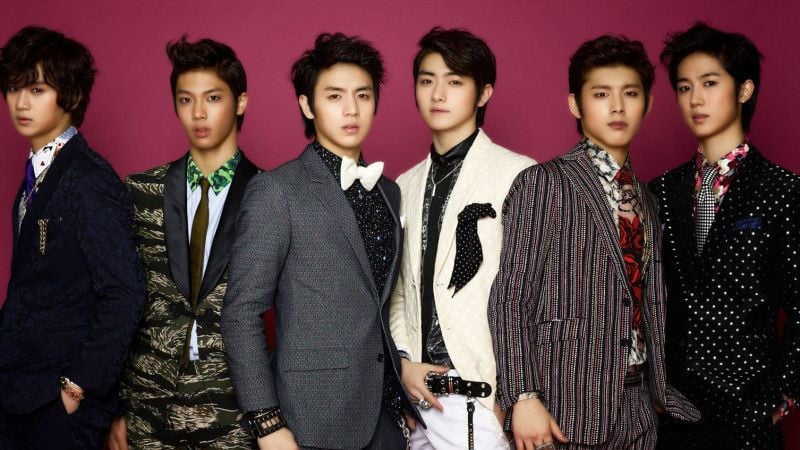 Disbandment. A word all K-Pop idols and fans fear hearing. K-Pop is an industry full of incredibly talented artists who train for years just to hopefully achieve their dream of debuting. And even for those that do manage to make it that far, there's never a guarantee, they'll be around for very long.
In 2019 alone, more than 60 brand new idol groups officially debuted (or re-debuted with new members and concepts). In 2018, there were 67 new groups. In 2017, more than 70. With such a huge pool of competition, the threat of disbandment is always looming overhead for these groups, due to financial difficulties, contract terminations, injuries, or personal reasons we don't always get an answer to.
Even though some of these groups were only with us for a short amount of time, we managed to get a glimpse of what could have been powerhouse groups that would be standing strong even today if things had been different for them. Now, all we can do is look back on them and wonder.
*Note: I will not be including project groups that were always meant to disband, such as IOI, Wanna One, or JBJ. All great groups, but we always knew they were going to disband at some point (as much as we didn't want them to).
History
History was a group who had a very loyal fanbase and extreme potential thanks to their incredible stage presence and major sex appeal. Sadly, we never got to see more from the group as they disbanded in 2017.


The Ark

The Ark had something different from girl groups at the time and showed a lot of promise in their debut song. However, they disbanded not long after their debut thanks in part to a quiet public response and the lead vocalist having issues with her vocal cords.
EvoL
EvoL was pure girl crush, combining strong visuals and an intense sound to createa powerful group with a lot to offer. But in 2015 after their company merged with Hunus Entertainment, the group unofficially disbanded when several members decided to depart.
AA (Double-A)

AA distinguished themselves from the rest of the industry by not being afraid to embrace a feminine style of choreography, giving them a successful debut. Unfortunately, long breaks between releases and members leaving led to their 2015 disbandment.
Speed
Speed was a group with so much power and skill in their choreographies that they managed to stand apart by not being afraid to take risks. They managed to find limited success with some of their songs, but it was short-lived as they disbanded in 2017.
Pristin
Pristin were monster rookies when they first debuted, looking like seasoned professionals with just their debut song. Despite a strong fanbase and extreme potential, poor management by their company led to their 2019 disbandment.
Kiss&Cry
Kiss&Cry brought soulful vocals to the industry, showcasing extreme vocal talent and setting themselves apart from the largely pop sound at the time. However, they sadly disbanded later the same year following the announcement of an indefinite hiatus.
BTL
BTL was just a straight-up cool group to watch, with some very talented vocalists and rappers in their midst. Even with strong talent throughout the group, they, unfortunately, disbanded back in 2015.
Glam
Glam was BigHit's first and only girl group, and they did not disappoint thanks to their strong hip-hop style vocals and dance skills. But in 2015, the group disbanded after one of the members was revealed to have blackmailed actor Lee Byung-Hun.
C-Clown
C-Clown was a group that could have been one of the biggest, possessing strong vocal and rap talents with a lot of energy. Sadly, the group disbanded in 2015 after their company decided to focus their attention on other, more profitable endeavors.
I, unfortunately, could not include every group that showed major potential before disbandment, but please let me know if there are any other that should be noted ^^