Park Jimin, the lead vocalist and the main dancer in BTS who was dubbed as the "record breaker" set another record as his latest tweet reached 1M likes in 1 hour 17 minutes, making it the third-fastest tweet to achieve this record. Jimin broke his own record from his previous tweet which achieved 1M likes in 1 hour 24 minutes. With his recent tweet on the list, Jimin now dominated the top 5 fastest tweets to reached 1M likes in the world.
Jimin is well-known for his records on Twitter. In 2018, he as listed as one of the most mentioned celebrities in the world. In 2019, he set the world record as the first and only act in the world to dominate all top 20 spots in worldwide trends on his birthday. In 2020 (so far), Jimin is the only member in BTS to have 3 tweets among the top 20 most-liked tweets in the world. According to GDT, one of Jimin's birthday hashtag from last year still remain as one of the top hashtags for the most tweeted category in the world. #HappyBirthdayJimin tags ranked #95 among the top 100 most tweeted hashtags. In addition to that, Jimin now officially has 11 tweets with 2M likes on Twitter.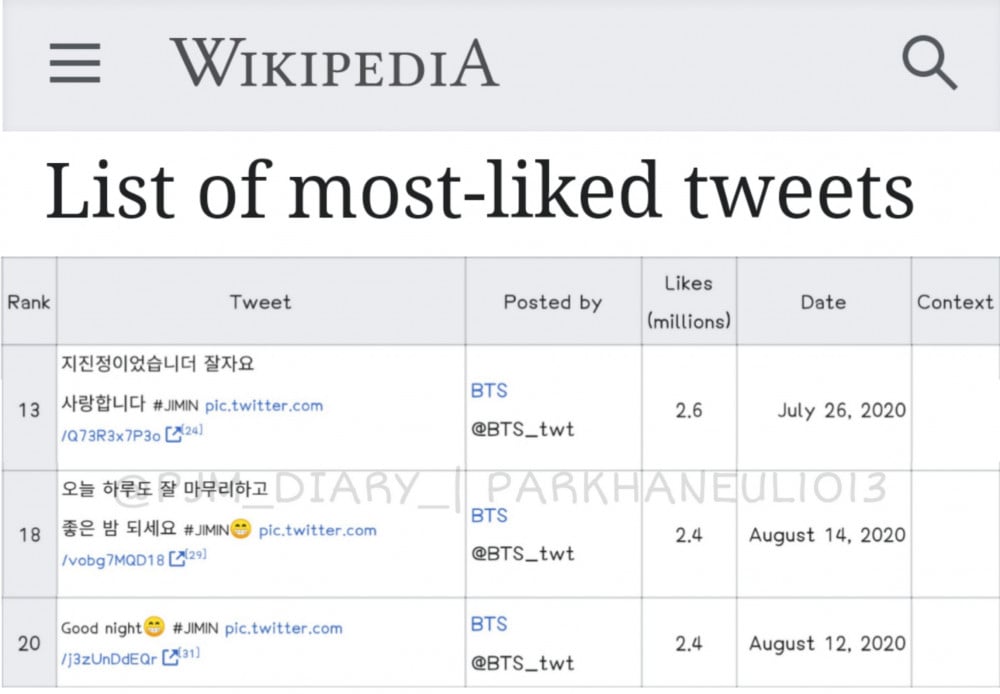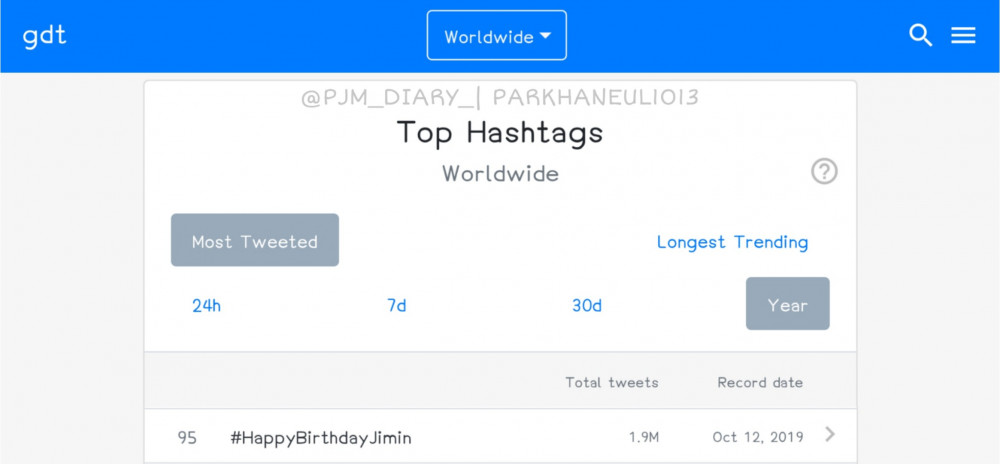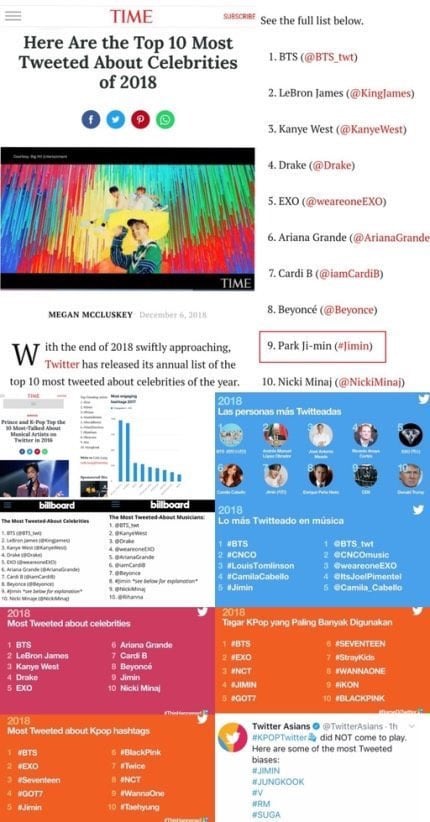 Jimin who was dubbed as the "trending emperor" live up to his name as he trended worldwide after he posted his selfies. Keywords "PARK JIMIN" and "Jiminie" were seen trended in several countries simultaneously while keyword "지민아아" was seen to trend in South Korea.
Jimin until today still remains as one of the hot topics on Twitter from his tribute to Michael Jackson in "Dynamite" music video. Snatching locals, famous acts, and media outlets attention from every direction on multiple social media platforms, there is no doubt that Jimin is the favorite and the recruiting fairy in BTS.