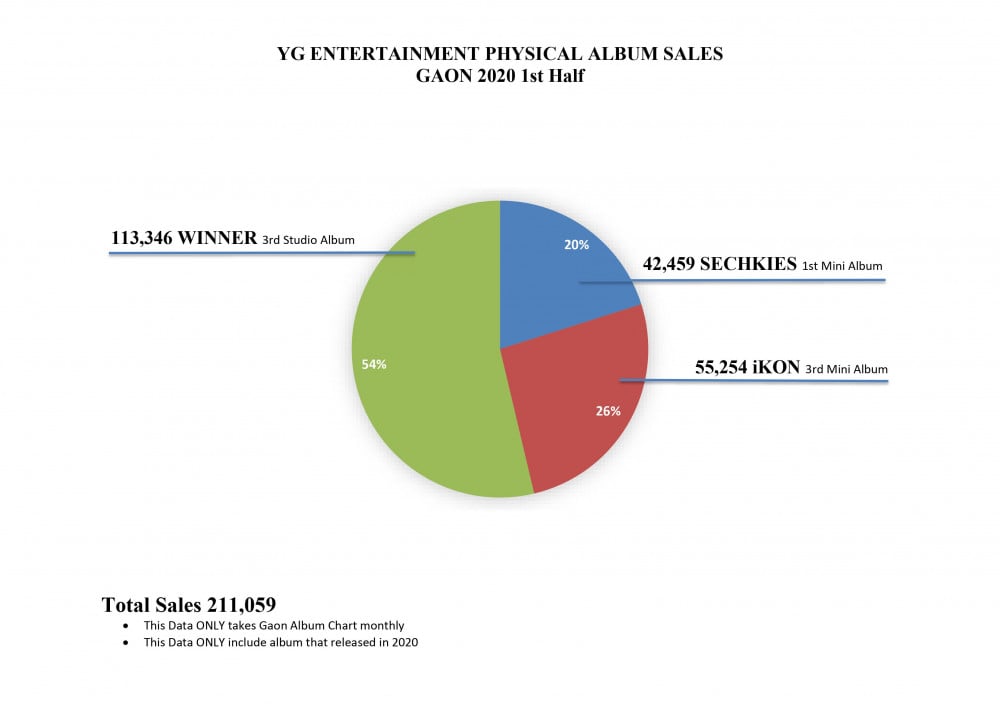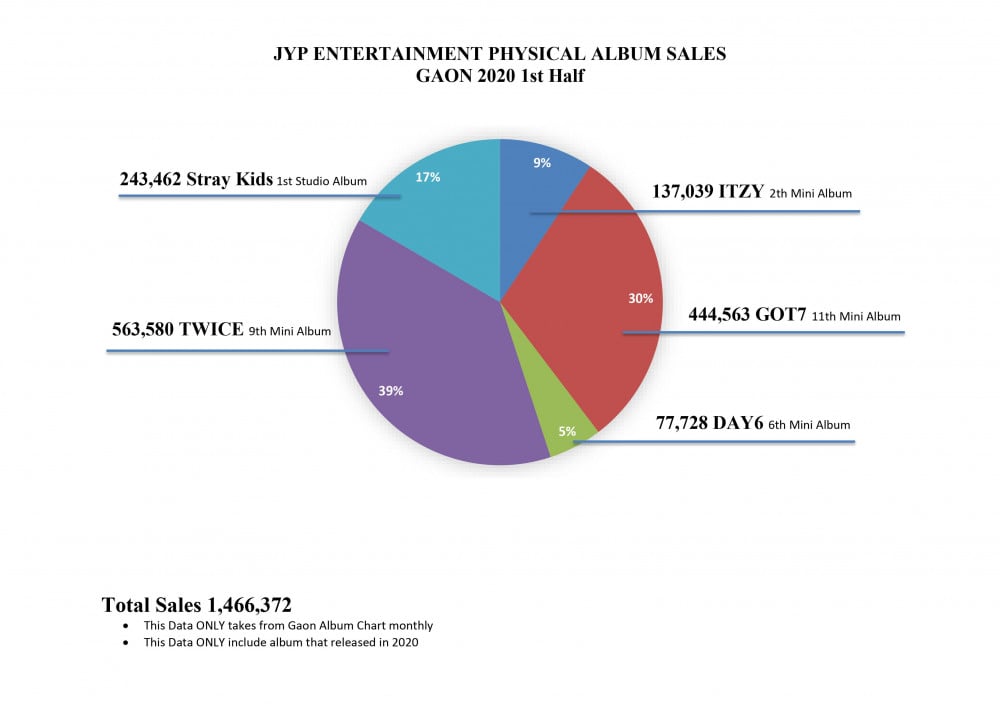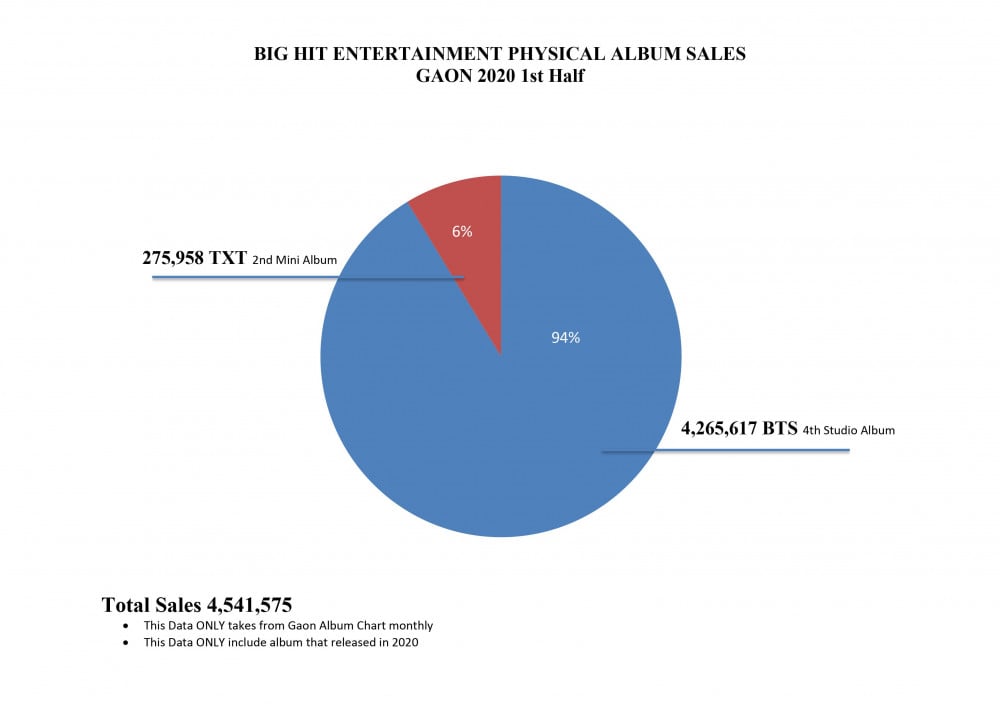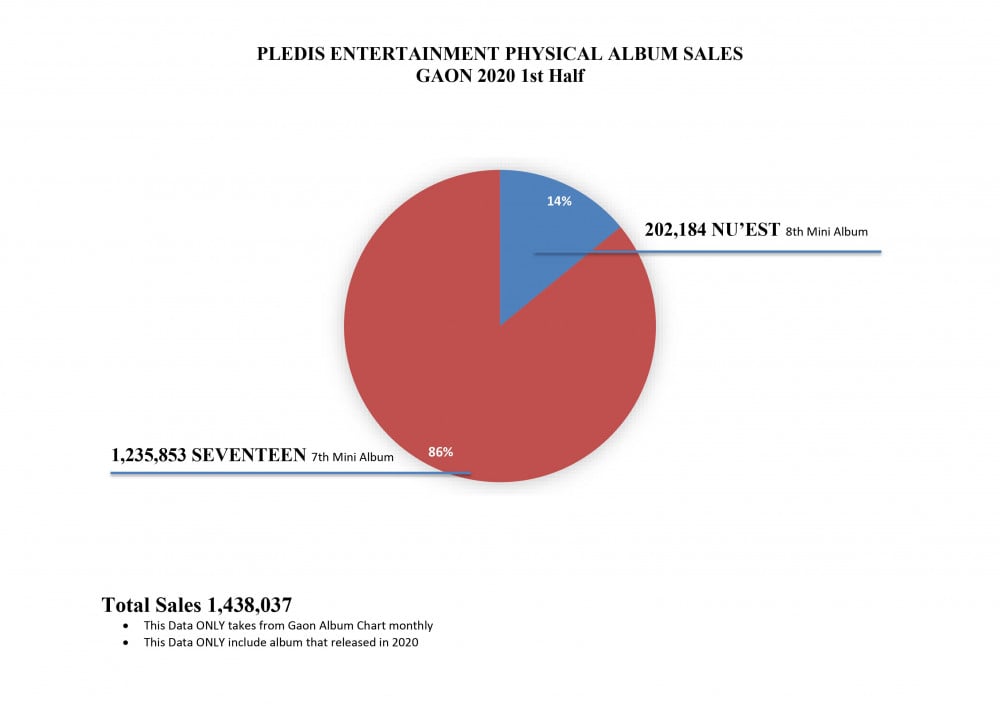 *) SM Entertainment (3,869,545)

NCT shows explosive fandom growth that reflected by its physical album sales whereis increase more than 100% over the past year. Beside of that, EXO still has undeniable impact with baekhyun's million sales and platinum sales from Suho. TVXQ and SJ also proven their existence with impressive album sales from solo and sub-unit release.

*) YG Entertainment (211,059)

YG's performance in 1H are pretty quiet. SECHKIES shows its existence by releasing album. iKON starts their comeback as 6 after BI departure and WINNER release album as 4 before two member going enlistment (one member start its enlistment one week before album release). Furthermore, pre-single release from BLACKPINK comes in the end of 1H with a lot of achievement.

*) JYP Entertainment (1,466,372)

TWICE still being a golden spoon for JYPE. GOT7 shows a stable sales while Stray Kids and ITZY doing well on their physical sales.

*) BigHit Entertainment (4,541,575)

BTS still being physical monster and successfully breaking previous album's sales. TXT also shows impressive sales as a rookie. Beside of that, BigHit also start acquiring Source Music and Pledis this year for strengthening its income before BTS enlistment.

*) Pledis Entertainment (1,438,037)

SEVENTEEN succesfully being million-seller with their 8th mini album. Nue'st also shows stable sales with their latest release.

Here's the 2019 performances for comparison

https://www.allkpop.com/article/2020/01/3-agency-with-the-most-selling-album-in-gaon-2019